The snow has disappeared from the surrounding peaks, and buttercups and glacier lilies have been showing their yellow faces. I love wildflowers, and the successive waves of bloom are so brief. This means spring hiking is on my mind well before I put my skis away for the season. I often have trails listed on notepaper and taped to my computer screen in anticipation.
One of my absolute favorite spring hikes is the Sinlahekin Wildlife Area. In fact, I return there every year. Just 2.5 miles south of Loomis, Wash, the Sinlahekin Valley is a deep, glaciated canyon with steep rock sidewalls rising from a broad valley floor. This unique valley holds a lot of history and meaning for conservation in Washington. The first sections of the Sinlahekin were acquired in 1939 to protect winter range for mule deer, making it one of the first state-managed wildlife habitat and recreation areas in Washington.
The abundance of wildlife within this intimate valley is incredible; I have been up close and personal with bighorn sheep, deer, bald eagles, forest grouse, and a huge variety of colorful songbird species like the Lazuli bunting. This area is also home to the state's most diverse butterfly population. Every year I am amazed at the wildflower colors and variety: lupine, bitterroot, penstemon, balsamroot, and scarlet gilia. The challenge in this area is finding the window between spring runoff and the summer's impending heat. Whenever you choose to explore, the scenery and wildlife diversity will not disappoint.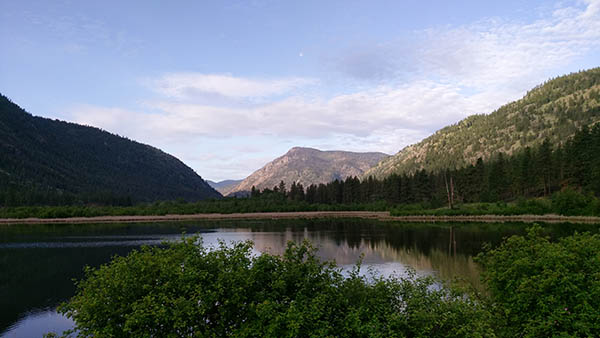 The winding path running through the center of the valley flirts with several lakes that are ideal for fishing and kayaking. There is even an ADA accessible section of the trail between the refuge headquarters and Connor Lake that leads to an ADA fishing pier. Officially named the Dave Brittell Memorial Trail, the 8-mile out-and-back trail honors a man who worked tirelessly to conserve almost 300,000 acres of fish and wildlife habitat and recreation lands in Washington.
The Dave Brittel Memorial Hike
Every year since 2014 the refuge has hosted the Dave Brittell Memorial Hike on National Trails Day. This year's event will be hosted on June 1, 2019. Participants make a small donation, and this money goes to a scholarship fund that supports any student studying wildlife ecology at a university in the Pacific Northwest. Anyone who donates receives a t-shirt designed by the Brittell family or friends and is treated to an evening BBQ and campfire. Since the scholarship's creation, the Brittell family has awarded scholarships to six students attending five different universities, says hike coordinator Steve Pozzanghera.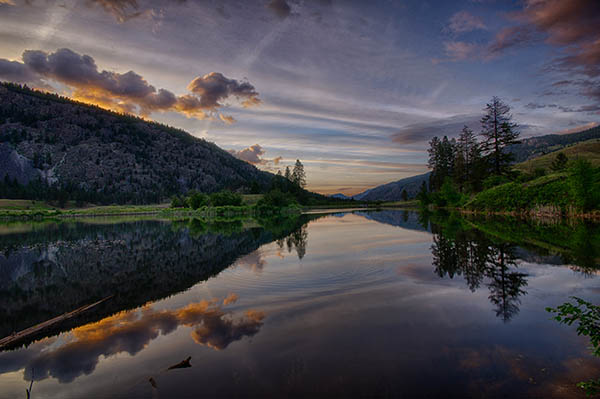 Dave Brittell spent 18 years as the Assistant Director of the Wildlife Program for the Washington Department of Fish and Wildlife. Brittell's work with Washington's native cats included more than 200 live captures of cougar, bobcat, and lynx. "Dave's work was very connected to the Sinlahekin," says Pozzanghera. "His lynx research in Okanogan County, including the Sinlahekin Valley, changed management of the Department of Natural Resources' Loomis Forest and U.S. Forest Service land to balance timber harvest with species protection."
More importantly, adds Pozzanghera, "He was always looking for the best possible conservation outcome by pulling in and engaging his staff, stakeholders, and the public. When Dave engaged you in a conversation it was always about you and your thoughts and ideas—never about his own."
The trail runs the length of the valley throughout ponderosa pine woodland, wetland areas, and shrub steppe, and is 8 miles out and back. The main road, which runs the length of the valley past Blue Lake in the south, also gives the option of parking a car at either end and doing a 4-mile through hike. A Discover Pass and Refuge Entrance Pass are required.
For more information about the National Trails Day hike, contact Steve Pozzanghera at steve.pozzanghera@dfw.wa.gov. //
Crystal Atamian is a writer and editor in Spokane. She wrote about hiking near water and the benefits of summer day camps in the April issue of Out There.