Sponsored by the Ski the NW Rockies Association Resorts
With COVID-19 thrown into the mix of what could be one of the snowiest and coldest winters in years, local resorts are stepping up to create a safe, fun, and convenient ski and snowboard experience like never before. Here's a glimpse into what you can expect for this upcoming season from our local Ski the NW Rockies Resorts.
Buy Your Lift Tickets in Advance This Year
Most regional resorts are planning to limit the number of skiers and snowboarders on their mountains on peak days, which means no more early-birding it to the ticket window on a powder day expecting to score a lift ticket. Most resorts this year will require advanced online ticket purchasing, and tickets may be limited and potentially not available during weekends and holidays. Priority, on the other hand, will be given to season pass holders, so the point here is to buy your lift tickets in advance online if you don't plan to purchase a season pass.
Rick Brown, the director of skier & rider services at 49 Degrees North, illustrates how ticket purchasing will work at 49 and potentially at other resorts this season. 49 is totally upgrading its point-of-sale system to make it easier and safer for guests to get up to the mountain, he says. "We will have online ticketing so that people will be able to purchase tickets anywhere then walk up to the ticket window to get their lift ticket."
A Better Ride for Beginners at Silver
Silver Mountain Resort is installing a new, double-wide, covered magic carpet lift to service their beginner run as well as their tubing hill. "Upgrading from our old single-wide to this double-wide will minimize the amount of time in the lift line and allow for more time spent on the snow," says Silver Mountain Resort General Manager Jeff Colburn. "This new covered ride will provide protection from the elements and make for a more comfortable experience for tubers and beginners just learning how to slide on the snow."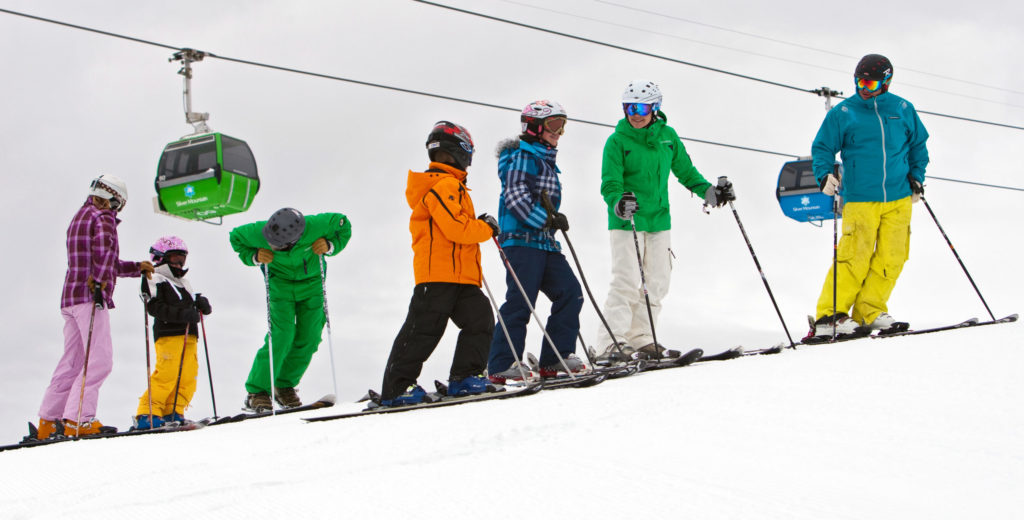 New Snowmaking to Extend the Season at 49
The big news at 49 Degrees North this season is the extensive addition to the resort's snowmaking. "The snowmaking expansions will essentially give us the ability to make snow from the base area all the way up to Midway at Silver King and on up to Silver Ridge," says 49's director of skier and rider services Rick Brown. "It's a pretty large swath that will allow us to open earlier most years and have better conditions later in the season." The work involved putting in two pump houses and a reservoir on silver ridge, which positions 49 to move snow making even further up the mountain in the future. 49's egalitarian snow-making capacity will also spread the cold, white love to the lower reaches of the mountain near Chair 3 that accesses beginner terrain as well as the resort's magic carpet conveyor lift, greatly improving conditions for those just learning to ski and snowboard.
Make Turns @ Mt. Spokane 7 Days a Week
Mt. Spokane is making its family-friendly mountain more readily available this season. In January and February, the ski area will be operating all week long, including Mondays and Tuesdays. The move should help spread skiers and riders out over more days and lead to shorter lift lines and a safer, less crowded experience throughout the resort.
Silver Adds New Affordable Lodging Option
Silver Mountain Resort purchased and remodeled the Silverhorn Motor Inn and rebranded it the Silver Inn, located about a half mile from the gondola base. This 40-room hotel-style accommodation has a rich history in Kellogg and will be an affordable quality lodging option for skiers and riders looking to spend more time on the snow and less time driving back and forth to the mountain.
Breathe Easier with Extended Lodge Hours
New this year, Mt. Spokane's Lodge 1 and Lodge 2 will be operating seven days per week. The mountain is extending indoor operations to allow for more physical distancing for a safer experience during the ongoing pandemic. UPDATE: Lodges in Washington State will only be offering take-out food options and no indoor seating/dining in compliance with Governor Jay Inslee's latest COVID-19 public health mandate, effective through at least Dec. 14, 2020. Check mountain websites and social media pages for the latest updates and restrictions.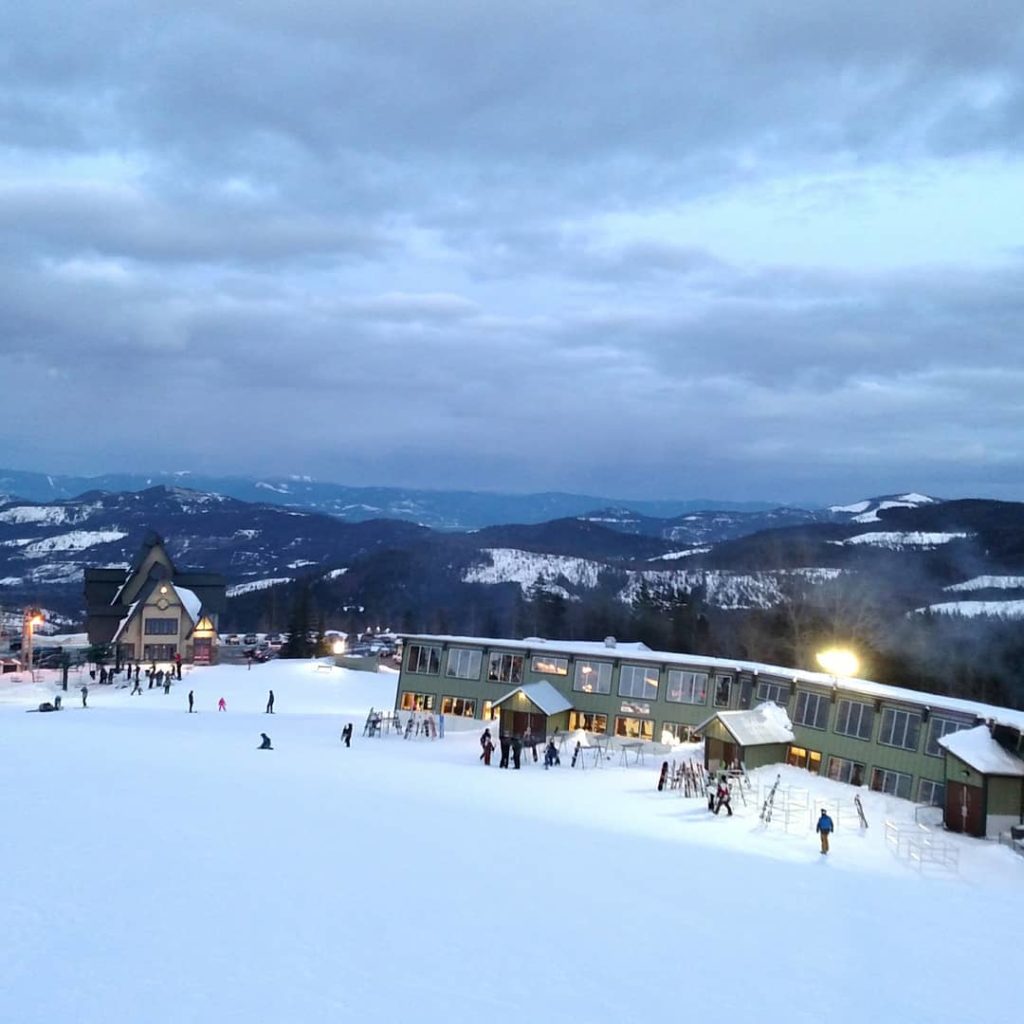 Better, Faster Food
Our local resorts will have some welcome culinary innovations this season that will make dining on the mountain faster and more enjoyable. We are excited to hear that Mt. Spokane has brought on celebrity regional chef, Chad White, to make big kitchen changes at Spokane's closest resort this year. "He's bringing to life a new food and beverage menu focused on mountain flavors and local brews," reports Mt. Spokane's new assistant general manager and marketing director Jodi Kayler. "We can't wait to roll out new flavors, more efficient service, and short wait times."
Lookout Pass is also working to refine its food menu with the primary goal of offering a faster meal purchasing experience. "Guests will find more grab-and-go options in our food court/deli and more food and drink options at our Summit Shack at the top of the mountain near the unloading point for our Peak One Quad," says Lookout's Matt Sawyer.
More Outdoor Hangout Spaces
Look for more options for purchasing food and drinks and hanging out in a protected outdoor area at all area ski resorts this season. "This year, we are focused on the outdoors and are adding two outdoor bars, outdoor eating areas, outdoor tents and group spaces, as well as outdoor lockers," says Mt. Spokane's Jodi Kayler.49 Degrees North also has two massive shelters in the works out front of the lodge to give people some outdoor hangout spaces that will have picnic tables, heat, lighting, and ventilation thanks to an open corridor between the tents.
Better Glades
Powder hounds always rejoice at the mention of pre-season work in the woods, and this year Lookout locals have a lot to look forward to in that regard. "We had crews enhancing the glade skiing experience, thinning out dead wood, etc., in the Lucky Friday Glades and also on the sides of the Niagra Trail," says Lookout's Matt Sawyer.
Season Pass Perks
This year, when some resorts may limit ticket sales on peak days (think Saturdays and holidays) to keep the number of people on the mountain down to a reasonably safe number, securing your season pass is smarter than ever. Even if you miss the fall season pass sale deadline for your preferred resort, consider shelling out the extra cash for a full-priced pass while they're still available. That may be your only insurance plan for being able to ski or ride whichever day you want.
In addition to the priceless benefit of being able to get on a lift whenever you want, there are more perks than ever for season pass holders. Silver Mountain announced that they have joined the Powder Alliance for the 2020/21 season, which gives Silver Mountain passholders access to three free lift tickets at 17 resorts in four countries. "We're excited to add this benefit for our season passholders," says Silver's Jeff Colburn, who also noted that each season passholder also gets four day passes to the Silver Rapids Indoor Waterpark.
49 Degrees North passholders can now take advantage of the Indy Pass, which for $199 gives powder-chasing passholders access to free lift tickets at 57 independent resorts across North America. 49 and Silver are also still promoting their 2nd year of offering a combo pass good at both resorts while they last.
While the fall season pass sale deadline likely won't be your last chance to secure a pass, don't wait and end up paying more if you can help it. Here are the looming deadlines for fall season pass savings: Lookout Pass, November 15 ($99-$319); Mt. Spokane, November 10 ($329-$499) Silver Mountain, November 10 ($239-$469); 49 Degrees North, November 9 ($299-$519).
Mountain Events May Look a Little Different This Year
Several of our local resorts are still hoping to hold many of their most popular events, but they may look a little different given public health precautions. Check resort calendar listings for your personal favorite events and check back for updates as the season progresses. One of the first events of the season on the calendar is 49's 4th annual Thanksjibbing, scheduled this year for November 21. The community-oriented rail jam event happens every year even if the resort isn't open yet, says 49's Rick Brown. "We have a few events and some races on the calendar and are working to find a way to hold many of our same events in a safe way."
New Terrain in the Works
Progress continues on the ongoing ski area expansion at Lookout Pass. All trails for the 458-acre Eagle Peak expansion have been marked down the centerline and edge to edge helping to define the perimeter for the 14 planned new trails, says Lookout's Matt Sawyer. "All the new runs have been cruised and approved by the Forest Service and will be cut top-to-bottom next summer, including the two new lift lines." The lifts are scheduled for installation the summer after next, he says. "We should be enjoying lift served skiing and snowboarding access to the Eagle Peak expansion terrain starting in the winter of 2022/23."     
Snowledge: New App to Keep Connected on the Mountain
The four Ski the NW Rockies association resorts—49, Mt. Spokane, Lookout, and Silver—have partnered with Snowledge, the only complete, resort-connected GPS tracking app for skiers and snowboarders. Snowledge works across every resort and in the backcountry and it's free. Designed by and for skiers and riders, the app uses GPS to get real-time info from resorts, track your day on the slopes, and easily find and locate your friends and family. Some of the coolest features of the app include access to current snow conditions, offers, and contests. Users can also track individual ski days and view detailed activity summaries of the entire season's ski days. Download the app at Snowledge.co and start tracking and connecting when the snow flies.
Sponsored by the Ski the NW Rockies Association Resorts