By Derrick Knowles & Jon Jonckers
2020 has been a year we won't ever forget, and local businesses need our support more than ever. Shopping at locally-owned stores helps keep jobs and money in our local communities, and local businesses will work harder to make sure you're happy with your purchases. Wear a mask, use hand sanitizer, and use this guide to plan out your holiday shopping list in advance to make shopping faster.
Many of the businesses featured in our Local Holiday Gift Guide have advertised with Out There Outdoors sometime during the year and help make this publication possible. Show them that it matters to you by supporting them back. If you don't find all the gifts you're looking for here, try the new website LiveLocalINW.com where you'll find over 457 local businesses listed, many of which feature great holiday gift ideas. Stay safe out there and happy holidays! 
Winter Sports 
Spokane Alpine Haus
You can hardly turn around in the this packed shop without finding the perfect gift for skiers and rides on your lists (or for yourself). A few recommendations for the season: Smith wireless audio chips for helmets—$130 for Bluetooth and $40 for the wired version. Otis sunglasses featuring scratch-resistant mineral glass lenses—$150-25. Thermic heated ski or snowboard boot kits—$250. Dakine ski or board boot bags—$65-85. Dakine ski or Board bags—$140. Yaktrax—$20. And Kari Traa base layers for women—$90 top or bottom.
Shred Sports Outlet
A huge space full of ski and snowboard equipment, gear, bikes, and more. A few gift highlights include Faststik glide on wax. "The best thing people don't know they want. It's all I use on my own equipment and we are applying it to every tune at Shred." $40 for all temp and $30 for warm temp. Prizm lens technology from Oakley with dye added to the lens that enhances the vibrancy of color and creates contrast resulting in better visibility of terrain will be a holiday pleaser too—$150-270.
Rambleraven Gear Trader (Formally NW Outdoors)
Specializing in quality consignment outdoor gear, Rambleraven now sells a selection of new gear that should make it on your holiday shopping list, like the Hok Skis backcountry ski/snowshoe hybrid with climbing skin built into them—$227.95 (skis only). Quality, durable, and stylish socks for winter outdoor adventures are always a hit. Rambleraven carries both Point6 and Smartwool ski and hiking socks (prices vary).
Hiking/Camping/Running/Paddling
Outdoor Experience (Sandpoint)
Therm-a-Rest Honcho Poncho. The perfect gift for the person who is always cold. The Honcho Poncho is one size fits all, unsnaps to lay flat like a blanket, and pack into its pocket which can double as a pillow—$99.95. KAVU Herschel Beanie, a cuffed beanie with jacquard design and pom on top. Narwhale, Sasquatch, Unicorn oh my!—$30. Pair with matching KAVU Moonwalk Socks—$25. MSR Evo Trail Snowshoes. Classic, affordable pair to get you started—$139.95. Or add a pack and poles along with the snowshoes with the Evo Trail Snowshoe Kit—$199.95.
NRS Flagship Store (Moscow)
Today's snowpack is next season's whitewater. If you have a paddler on your list, consider upgrading their PFD. The NRS Oso PFD is a basic, medium profile life jacket for rafters and kayakers with a ventilated, thin-back design for comfort with any type of seat—$109.95
Fleet Feet Sports
After hours of skiing or climbing or running, your feet need a break. The Hoka One One Ora Recovery Shoes are breathable, super-cushioned slip-ons that will change your day. Available in a shoe, slide or flip—$80
Buck Knives Custom Knife Shop (Post Falls)
Give your outdoor enthusiast a one-of-a-kind knife that's made in America. With Buck Knives online Custom Knife Shop, you can customize a knife with many blade and handle options, as well as specialty engraving. Custom orders take 4-6 weeks and prices vary.
REI
Here's a sample of gift ideas from REI's Spokane store. Whether you're on an impromptu picnic or covering yourself on a chilly evening, the Pendleton Cotton Throw gift pack is a versatile source of comfort and warmth you can take anywhere—$99.50. Part slipper, part sneaker, part sleeping bag for your feet, Teva Ember Mocs also feature collapsible heels—$74.95. Perfectly sized for your cold food and drinks during a solo foray in the great outdoors, the YETI Hopper Flip 8 soft cooler lets you travel light with legendary insulation and durability—$199.98.
Selkirk Design
Spokane-based outdoor gear company Selkirk Design has created several products that would make great gifts that make outdoor adventures even better. The ROCK SOK ultralight food hanging system makes hanging food away from bears and other critters fast and easy—$32.95. The On The Fly rod holder is a compact, convenient fly rod and reel holder that fits on any vehicle while driving from one fishing spot to the next—$19.95.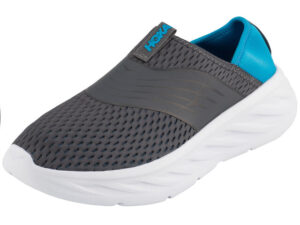 Food & Drink 
Lyte Balance is an all-natural, sugar-and-additive free, vegan and gluten free electrolyte concentrate that can be added to any beverage, from water to cocktails and coffee to fend off dehydration and replenish minerals lost during exercise—16oz bottle, $25.
Award-winning Dry Fly Whiskey is a no-brainer gift. Founded in Spokane in 2007, Dry Fly's spirits are made locally with local ingredients. In a backcountry flask, or family holiday gathering, it's the best in the Northwest.
You like bikes. You like beer. Bring a six-pack of classic, Colorado-brewed New Belgium Fat Tire Amber to your holiday bonfire gatherings or winter ride après. Available at Yokes Fresh Market stores.  
Any wine lover will also love Townshend Cellars Wowler, the refillable way to enjoy wine. Townshend Cellars sources all of their grapes from Washington's world-renowned Columbia Valley and the wine is produced in its newly expanded winery facility in the heart of Spokane. Wowlers are available at the Green Bluff Tasting Room Fridays-Sundays.
Spokane's The Kitchen Engine is always a great place to find unique gifts including these: Carbonate any liquid at home, from juice to wine and cocktails, with a Drinkmate countertop soda maker—$99-159. "DOMA Instant Coffee is the best instant coffee out there. I have used it on many backpacking trips this year. There are about 6 to choose from right now and we carry them all."—$16. Lodge Cast Iron cookware are made in the USA and are one of the best performers for the money (prices vary).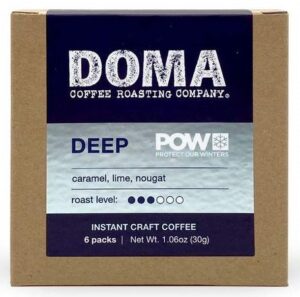 Adventures 
We all have someone that's impossible to find the right gift for. Instead of an object, why not gift a local Northwest adventure. Here's a few of our favorites: A zipline tour pass from Mica Moon in Liberty Lake, Timberline Adventures in CDA, or Silver Streak in Wallace; ROW Adventures whitewater trips; FLOW Adventures whitewater trips; Wild Walls climbing gym passes; or a lift ticket or season pass to any of our local ski and snowboard resorts. Bikes 
Mojo Cyclery
Cary all the essential on-trail bike tools in a compact design with the Topeak Mini 9 Multi Tool—$16.99. Preset at 5nM, the Ritchey Torque Key Tool is perfect for checking bolts on the bike—$22.99. The Stans No Tube Dart is a tubeless tire repair kit that fills larger holes on tubeless tires where the dart chemically reacts with sealant for a better repair—$24.99. The Kryptonite Alley F800 bike light is an 800 lumen USB rechargable handlebar-mounted bike light—$74.99. The Topeak Tourguide Handlbar Bag DX is a front-mounted bag that's great for bikepacking adventures—$89.99.
Wheel Sport Bikes
The Muc-Off bike care essentials kit contains all the basic elements you need to be able to look after your bicycle. Clean, polish, and protect your bike with it all packed in a tidy tote—$50. Trail riding is more aggressive than ever, so you need a helmet that gives you the confidence to take on downhill runs on a five-inch travel trail bike. Say hello to the Tactic III MIPS helmet—$100. Finding the perfect gift can be tough, making Wheel Sport gift cards great for hardcore riders and those who just got back into biking during the pandemic—$10-$1,000.
North Division Bicycle
The SKS Digital Airchecker is an air pressure gauge that features precise digital pressure measurement. It works on both Presta and Schrader valves—$36.99. WaveCel is a collapsible cellular structure that lines the inside of the helmet. It works like a crumple zone that absorbs the force of an impact before it reaches your head. You're up to 48 times less likely to get a concussion with a Bontrager WaveCel helmet compared to a standard foam helmet—$100-300.
Greasy Fingers Bikes N Repair (Sandpoint)
The MSR Pocket Rocket ultralight stove is ultra-compact and perfect for throwing in your bag to heat up some trailside coffee or soup—$54. Pedal your 64oz growler back home from the brewery or out to watch the sunset with a Growler Grabber stainless steel bottle cage. Protective silicon grips help keep growlers secure while you ride—$40
Two Wheeler & Ski Dealer (Hayden)
With a 300 lumen headlight and 20 lumen taillight like the Specialized Flash Pack head light/tail light combo, riders will be visible during the day and have lights that can get them around safely in the dark—$55. Nothing kills a good bike ride faster than cold, wet feet.  Neoprene Endura Overshoe shoe covers for both mountain and road shoes will keep feet warm and dry—$50. With all the advances in the materials used to make bicycles lighter, it is now more important than ever to ensure all fastening points are tightened to the correct torque. The Topeak Nano Torqbar X torque wrench gets the job done—$55.
The Bike Hub
Great for cold weather rides, Bontrager JFW winter cycling gloves are an insulated, protective glove that won't constrict or hinder mobility—$74.99. The Bontrager Ion Pro RT Front Bike Light is "one of our favorite lights for night rides and around-town commuting." It's USB-rechargeable with five modes for day and night and enough power to light up the full width of any trail—$124.99. The Bontrager Charger floor pump is a reliable floor pump featuring a durable steel barrel, an auto-select head, and a stable base—$29.99.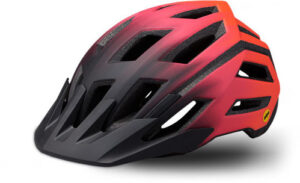 Pets 
If you love flannel shirts, especially from a local company like Flyshacker, your pooch will also love a matching Flyshacker Flandanna pub bandanna. Some of Flyschaker's shirts and PJ's offer matching bandannas for your best friend. Just feed your own collar through the top of the Flandanna and it stays put—$9.95.
Spokane-based NOBO Pets created the NOBO Leash with a built-in bag dispenser into the handle that fits rolls of biodegradable bag. The leash also features a quick-release handle loop for easily securing your pooch to fixed objects and is made from climbing rope with a locking carabiner for easy collar clipping—$59.99.
The MOJO Inflatable Dog Bed with blanket from Spokane gear makers Selkirk Design is the perfect backcountry dog bed solution. The inflatable bed is lined with faux wool with an attachable waterproof micro fleece-lined blanket for warmth, comfort, and easy cleaning—$39.95
Prairie Dog Pet Mercantile stores are packed with great pet-related gift ideas, like the Earth Animal No Hide Holiday Feast Chews for dogs and cats are all natural and easily digestible. Multiple sizes and prices. Or the Hot Cats 4 Link catnip toy made here in the Pacific Northwest—$14.99.
Apparel 
Don't wear any cheap, uncomfortable, hard-to-breath-in mask when you can wear one of the most comfortable masks on the market that come in dozens of stylish fabrics from Spokane Masks. And they are actually handmade in Spokane—$8-14. A Masked Goat t-shirt from Spokane Masks is a great way to remember 2020 with a humorous, artistic twist on Spokane's iconic garbage-eating goat in a mask—$24.  
Give the gift of a super-comfortable flannel shirt from Spokane-based Flyshacker Clothing Co. They come in multiple awesome styles and colors, fit awesome, and are incredibly soft. Message them on Instagram that you heard about them from Out There's gift guide and get a code for 25% off full priced items.
Ninja hoodies from Spokane's Local Knits feature a fleece-lined, fully removable face mask and matching pouch pocket. They come in a wide variety of fabric choices from repurposed upholstery fabrics that bring unique style and comfort to any winter rambles—$80. Just like grandma used to make, except better, a handmade beanie from Local Knits are created using yarns spun in the USA from 100% wool or recycled synthetic fiber (acrylic)—$30-40. Shop Local Knits online or at their shop/studio in downtown Spokane's Steamplant Building.
Books/Games/Art  
Just in time for the holidays, there's a new must-have trail guide featuring over 50 urban hikes in Spokane and Kootenai County: Urban Trails by Rich Landers and David Taylor, available at Auntie's Bookstore—$16.95.
Aunties Bookstore downtown Spokane also recommends these three books that are sure to make a great gift. "A Promised Land" by Barack Obama, is the first of a planned two volumes that Obama has written following his tenure as President of the United States from 2009 to 2017—$44.99. "The Cold Millions," by Jess Walter, #1 New York Times bestselling author and Spokane local, is another "literary miracle" set in Spokane's past—$28.99. "World of Wonders: In Praise of Fireflies, Whale Sharks, and Other Astonishments," is a collection of essays about the natural world and the way its inhabitants can teach, support, and inspire us—$24.99.
Merlyn's, downtown Spokane featues games, comics, and collectibles. The Magic The Gathering Zendikar Riding Bundle is a collectable box with 10 Zendikar Rising booster packs and an assortment of extra goodies for Magic the Gathering—$39.99. Dungeons and Dragons—Tasha's Cauldron of Everything (due out Nov 17.) The wizard Tasha has gathered bits and bobs of precious lore during her illustrious career as an adventurer and has collected these tidbits for all—$49.99. A game of conquest, diplomacy, and betrayal, the Dune Boardgame is a modern version of the classic Avalon Hill boardgame—$49.99.
Two great Inland Northwest-inspired gift options for nature and art lovers by Chris Bovey can be found at Atticus Coffee & Gifts. The 2021 Spokane Parks Calendar and Poster Prints of the 12 Spokane parks featured in the calendar are a beautiful reminder of one of the things that makes living in Spokane so awesome. And, a portion of the proceeds go to local park improvements. Next door at Boo Radleys Gift Shop, find gifts for those with a distinctive sense of style and humor. Let them tell it how it is with a pair of MOD socks that dish out the sass.
Kizuri, downtown Spokane's fair-trade gift shop, never disappoints when it comes to gift finding. "There is beauty in all of us, no matter how knotted or twisted we might feel," a sentiment that inspired the Beautiful Mess Necklace, a fair trade, sterling silver necklace handmade in Peru—$42. The Bocce Sack Game is just half the weight of one official Bocce ball, so you can take it anywhere—$36.50. We certainly could use more peace in the world these days. Spread the word with a Peace Wreath. This natural wreath of takip-asin wood is wrapped in sustainably harvested galtang vine from the Phillipines—$29.50.