There are quite a few options for introducing your kids to skiing or snowboarding, ranging from teaching them yourself to taking advantage of group or private lessons or other special programs that resorts offer. Out of all of the options, the 5th Grade Passport and the EZ Ski/Ride 123 programs promoted locally by Ski the Northwest Rockies are two of the best and most affordable learn-to-ski programs around.
5th Grade Ski/Ride Free Passport Program
If you have a child in the 5th grade, don't miss the opportunity to sign them up to ski or snowboard for FREE for three days with the 5th Grade Ski Free Passport Program (a $20 processing fee is required). Participating resorts include Mt. Spokane, Lookout Pass, 49 Degrees North or Silver Mountain. The passport also includes special deals on equipment rentals, lessons and other activities. Applications for the 2015-16 program will be available in 5th grade classrooms in October or online at: Skinwrockies.com/5th-grade-ski-ride-passport. The Passport is valid during the 2015-16 ski season except some blackout dates at individual resorts. Allow two weeks for 5th Grade Passport delivery for mailed applications and one week for applications completed online. More info at Skinwrockies.com.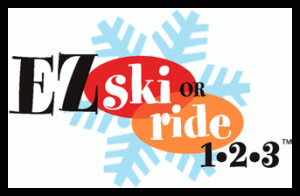 EZ Ski/Ride 123 (Ages 7 and Up)
The EZ Ski/Ride 123 program is an affordable and easy way to introduce your kids to a new sport that will provide a lifetime of smiles and enjoyment in the great outdoors. The complete package includes three lift tickets (choose from four local ski hills), three rentals (boots, poles, skis or snowboard) and three lessons. Getting your kids signed up only takes three easy steps. 1. Pick one of the participating ski area (49 Degrees North, Lookout Pass, Mt. Spokane, or Silver Mountain); Sign up and purchase an EZ Ski 1-2-3 package and schedule your child's lessons by calling the ski area you choose; and 3. Head to the mountain to get your kid(s) fitted for rental gear in time to enjoy their first lesson! (Repeat two more times and then look for other ski deals to keep your family skiing together all winter long.) Each participating resort has their own pricing, ranging from $99-$129, as well as unique program offerings, including season pass deals, and lesson availability and schedules. Learn more about what each of the four resorts is offering at www.skinwrockies.com/ez-ski-ride-1-2-3. //