Whether you are looking for a trail to hike, mountain bike, or ride an ATV, or want to sign up for a volunteer trail maintenance project or file a maintenance report on a trail you just visited, the Newashingtontrails.com site is a clearinghouse for all things trails related in Northeast Washington.
Volunteers are needed more than ever to lend a hand on rehab projects for the hundreds of miles of trails out there, and it's easier than ever for volunteers to find the right project to get involved with on the NE WA Trails website.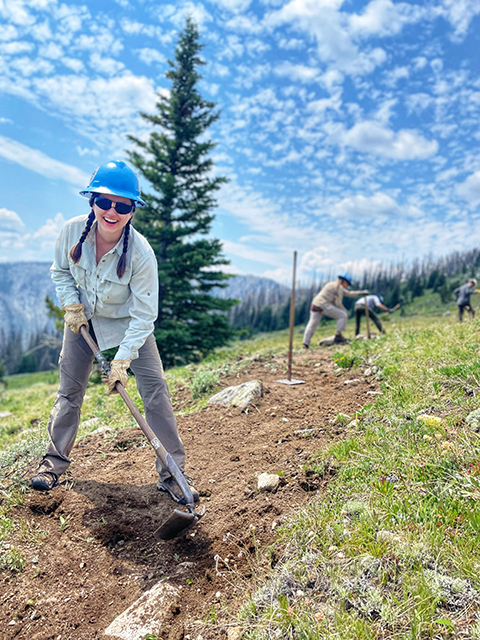 "Trail crewing is a whole-human experience," says Kristin Ackerman with the Pacific Northwest Trail Association (PNTA), which helps keep the 1,200-mile-long Pacific Northwest Trail that spans from the Washington coast to Northwest Montana open for hikers. PNTA projects are just some of the volunteer trail projects posted on the NE WA website.
Ackerman stresses that volunteering on a trail project is so much more rewarding than simply hiking, which you also get to do on most volunteer outings. "It's a chance to take small actions that affect positive change—preserving access to and protecting the wild places that sustain us," she says. "It's a chance to be part of a wee team of unsung heroes, each doing their small part while looking out for each other. It will move you—mind, body and soul."
More info at Newashingtontrails.com/volunteer.
Find more resources for regional trail and recreation areas here.