Powder Fest Brings Passion of Powder for the 12th Consecutive Year at Whitewater Ski Resort, Feb 23-25
Whitewater Ski Resort has always been known for its Powder Formula, dubbed "WH20." This formula represents the perfect unity of Mother Nature's elements, which consistently drops 40 feet of light and fluffy snow at the resort, making it a sought after stop on the famous Powder Highway.
Now, 11 years in the making, a new formula of success has being developed. The Kootenay Coldsmoke Powder Fest has been a highlight on Whitewater's event calendar year after year and is the perfect unity of all elements of the ski/snowboard industry. This winter's 12th annual festival looks to be one of the largest understated gatherings of top industry talent and ski/snowboard brands.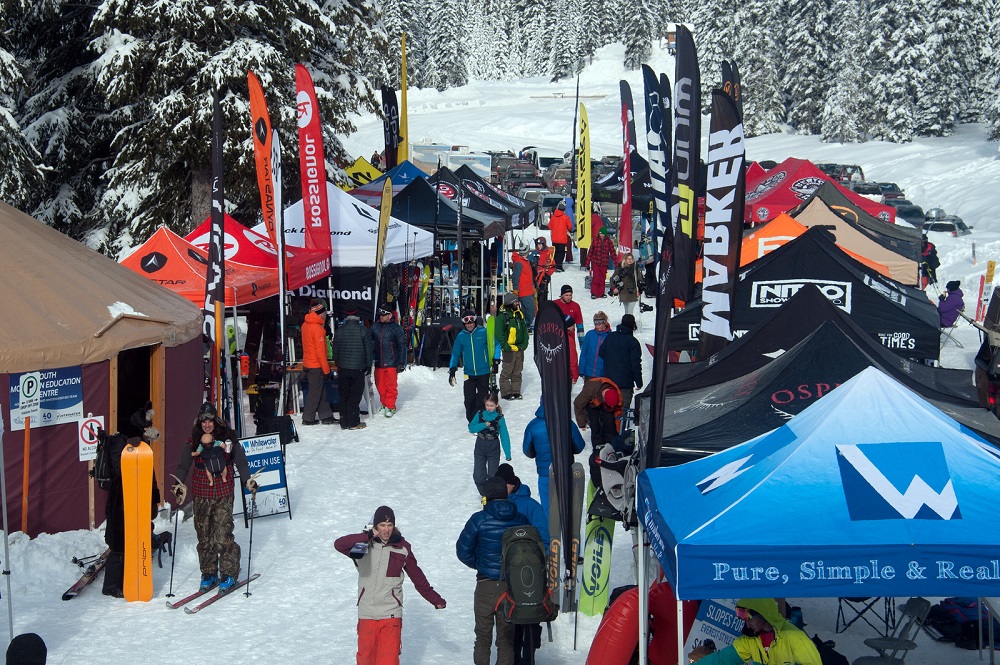 The festival includes over 30 demo tents and various instructors/guides from far and wide that ascend on the resort to share their skills and knowledge, as well as those athletes that compete for the bragging rights of the King & Queen of Coldsmoke. Oh, and the over $3000 prize pack the crowned royalty walk away with that includes a day of heli-skiing at Stellar Heliskiing.
The Kootenay Coldsmoke Powder Festival—happening this year from February 23-25, 2018 at Whitewater Ski Resort—was originally created to provide a grass-roots gathering where mountain enthusiasts of all levels could celebrate Kootenay mountain culture and general stoke for all forms of powder play. Although the event still holds true to its grassroots inception, the word is spreading.
This year's talent includes pro-skier Dave Treadway, legendary splitboard guide John Buffery, as well as NEW this year CAPOW (Canadian Powder Guiding) founder Marty Schaffer and his colleague Silas Patterson. These and other top industry instructors and guides will be offering sessions both in and out of the resort area boundary. This includes everything from the Alpine Ski Furreal and Introduction to Touring to the newly formatted two day camps, such as The Coldsmokers – WH2O Inside Out Tour. The sessions are geared towards skiers and snowboarders who are enthusiastic about seeking ways to not only improve their riding but expand their ski experience on a deeper level.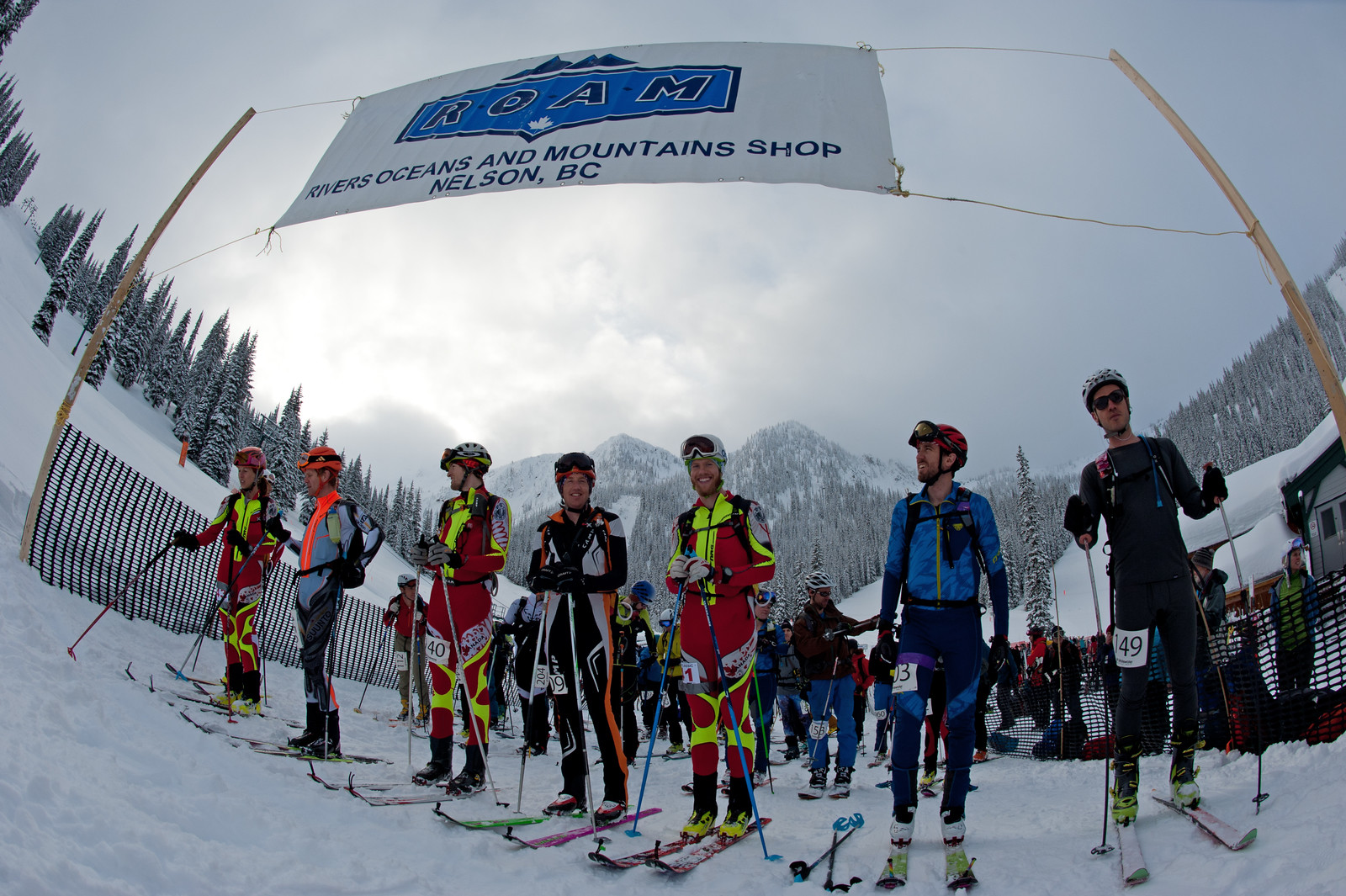 There is more than learning that happens at the mountain during the festival. Over the Saturday and Sunday of the event, there are four different on-mountain events to either participate or spectate: the ROAM Randonee Rally, the Village Ski Hut Slopestyle, The North Face Backcountry Olympics, and the Poker Run. Each event serves up an incredible amount of prizing from our festival partners for not only those who come out on top of the competition, but also those who have fun. Only a festival such as Coldsmoke can have you walk away with a brand new pair of skis for dressing up and having fun!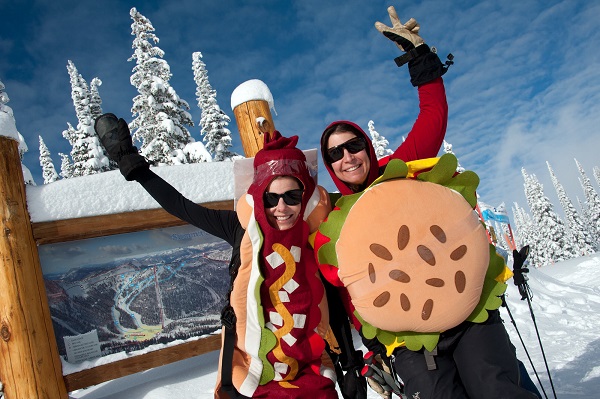 And fun is what the festival is about, both at the mountain and in the vibrant city of Nelson, B.C. The official kick off for the weekend is on Friday evening with the Coldsmoke Opener Variety Show, which is put on by the talented team at Kootenay Mountain Culture. The festival social scene also includes the Saturday night Mountain Mingler & After Party at the Hume Hotel, with the always-rocking good time of Bend Sinister and various sampling of the tasty Hume menu and local cideries and breweries.
Speaking of being social, don't forget to check out the Coldsmoke Village that has demos from the industrie's top brands such as The North Face, Osprey, Fischer, and, new this year, 93 North Skis.
So don't miss out on the best bang for your buck at this year's 12th annual Kootenay Coldsmoke Powder Fest. Early bird registration on festival packages and more ends on Wednesday, February 21. Visit www.coldsmokepowerfest.com for more details.
---
ABOUT KOOTENAY COLDSMOKE POWDER FEST
The Kootenay Coldsmoke Powder Fest was created to provide a grass-roots gathering where mountain enthusiasts of all levels can celebrate our local culture with a breathtaking backdrop. Whitewater Ski Resort based in Nelson, British Columbia, and the powder mecca of the Kootenays, is a natural choice. https://www.facebook.com/ColdsmokePowderFest/ | twitter.com/coldsmokepowder
​ABOUT WHITEWATER SKI RESORT
Whitewater Ski Resort, quietly legendary, is hard to describe to those who have not had the privilege to experience its true authenticity and abundance of snow. Over 12 meters (40 feet) of snow falls each season on 2044 vertical feet of uncrowded slopes of family-friendly groomers and bumps, remarkable steeps, top of the line tree-skiing, and endless backcountry. Some come for the legendary skiing, and some come for the legendary food. Whitewater serves up proper Kootenay hospitality with its internationally acclaimed menu that has inspired four National Best Selling cookbooks.
Whitewater. Pure, simple and real…DEEP.
facebook.com/whitewaterskiresort | twitter.com/wh2o | instagram.com/whitewaterskiresort | youtube.com/user/skiwhitewater