Welcome to The Trailhead! Inland NW trail and outdoor news for regional recreation and adventure travel destinations.
New & Improved Trail Alerts!
The Stickpin Trail, a feeder trail to the Kettle Crest National Recreation Trail in Northeast Washington, is getting a much-needed facelift. It has been unmaintained since the Stickpin Fire of 2015 but will be brought up to standard this summer.
Improvements include some minor reroutes to avoid wetland areas along the trail that were perennial problem spots. (Find stories about the Kettle Crest in the OTO archives.)
Additionally, two new overlooks near Boundary Dam in Pend Oreille County north of Newport, Wash., should be open to the public by the end of August. Planned future improvements in the area include a new hiking trail connecting the two overlooks via an approximately 5-mile nonmotorized trail.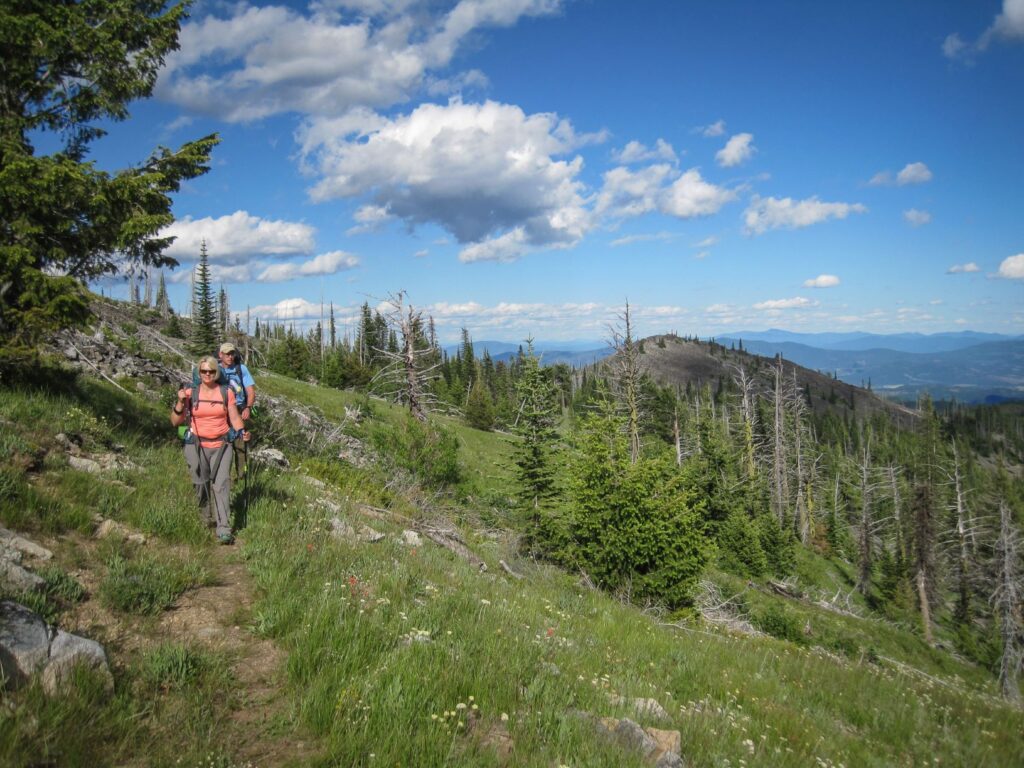 Okanogan Land Trust Weekend, July 9-10
The nonprofit Okanogan Land Trust is hosting a volunteer project on Strawberry Mountain in north central Washington on July 9, followed by an annual meeting and 30th year celebration at the Lost Lake group campsite (free).
On July 10, join the Get Lost! trail race, a fundraiser to help support the work of OLT with race distances at 3, 7, and 14 miles (registration fee required), plus a free kids' 1k run for the littlest racers.
Teanaway Community Forest Events
The Teanaway Community Forest, a 50,241-acre slice of Washington State-owned forest near Yakima. This forest is managed with diverse community and conservation interests as a major goal. The summer series of free public events includes a Forest Health and Resiliency Tour on July 9, a Geology Tour on July 23, a Native Plants Walk on August 6, and a Late Season Birding Trip on August 20.
Each event begins at 10 a.m. Find more information and register on the Teanaway Community Forest Facebook page.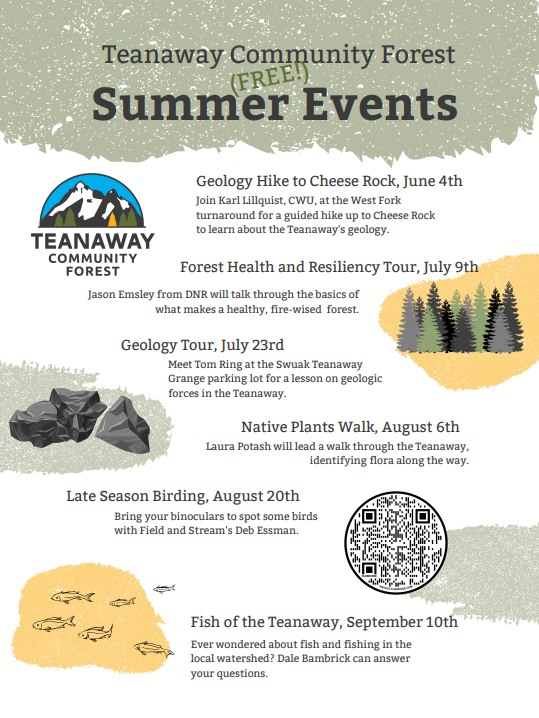 Hikes & Interpretive Tours at Scotchman Peaks & Mount Spokane
The Friends of Scotchman Peaks Wilderness is hosting a family-friendly tour to North Idaho's Ross Creek Cedars on July 1 and a moderate hike along Dry Creek on July 11. (More event details on the Friends' website events page or Facebook page.)
The Friends of Mount Spokane State Park is working in conjunction with Spokane Parks and Recreation to host a series of interpretive tours at Mount Spokane as a fundraiser for the organization.
The hikes include the Four Summits on July 10, the Burping Brook Loop on July 23, and a Huckleberry Hike on July 30 (fee required). Advance registration with Parks and Recreation is required.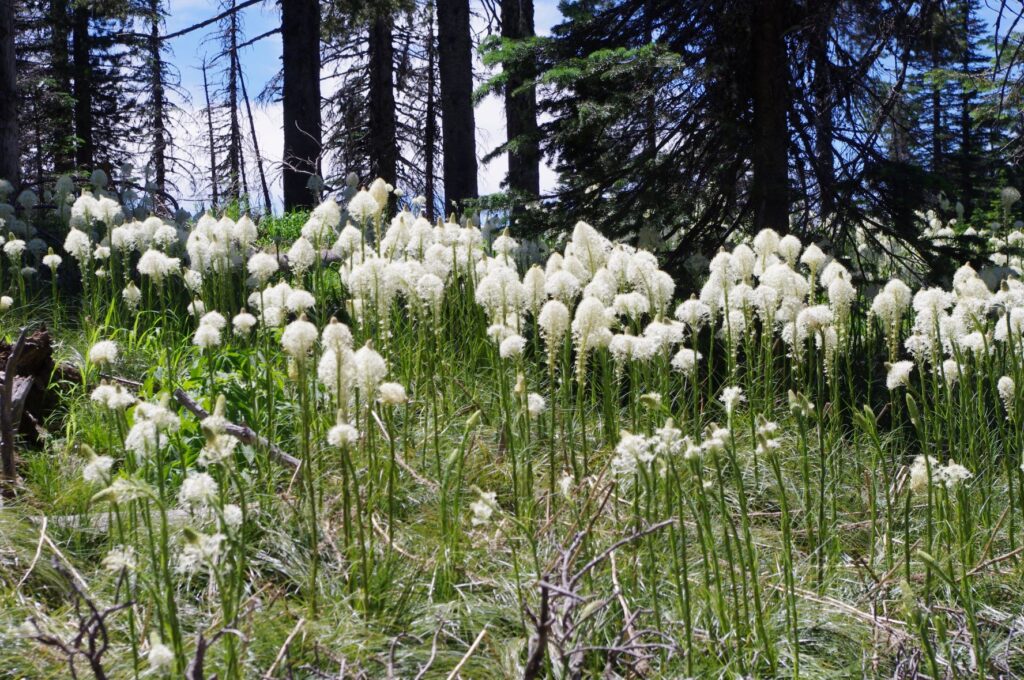 Free Park Days
In celebration of the anniversary of the Great American Outdoors Act, gain free entry to all National Parks on August 4.
If heading to Glacier National Park this summer, be sure to check out the robust interpretive program and cultural presentations hosted in collaboration with the Native America Speaks program. There is at least one event each day in both July and August. Many events are free, although some do have a nominal charge.
For Washington State Parks, there are four more fee-free days this year, Sept.-November. Plan now — this is a great opportunity to encourage family and friends who don't yet have a Discover Pass to visit a state park; or even invite them to join you for day-visit.
upcoming Trail & Stewardship Projects: July-August 2022
Trailwork and public lands stewardship projects continue to seek volunteer help across the Inland Northwest. The summer season brings projects at higher elevations, including both day trips and backpacking volunteer opportunities.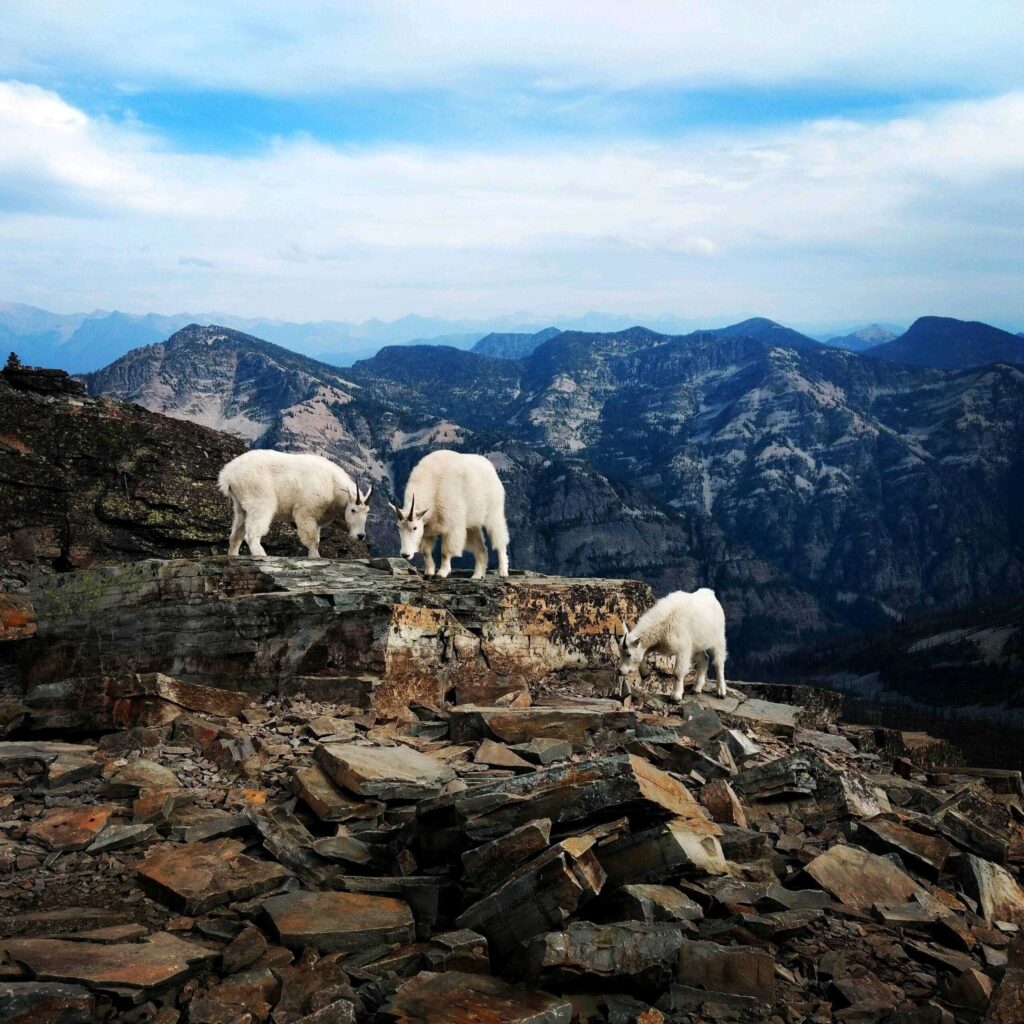 Find signup links to volunteer opportunities with several of these great nonprofits on the Out There stewardship volunteer calendar: Outthereoutdoors.com/volunteer-scheduling.