Here are 100+ good reasons to exercise and get out of the house this spring, summer, and fall. Registering to participate in an event motivates commitment to health and fitness routines and inspires travel to other cities and regions of the Pacific Northwest. Whether you're a weekend warrior or Strava-addicted competitor, there is something for everybody who enjoys road or trail running, cycling, mountain biking, triathlons, and other outdoorsy events. Many of these are long-time traditions, marking the start of the race season or a tradition of engaging with community. Some of these support charitable causes or include activities to make the event especially family-friendly. All of the events in our annual guide gather like-minded folks get fit in the great outdoors.
Editor's Note: Be sure to check event websites for any schedule changes, cancellations, and updates. Due to the COVID-19 pandemic, events this spring and early summer have either been cancelled or rescheduled for later this year.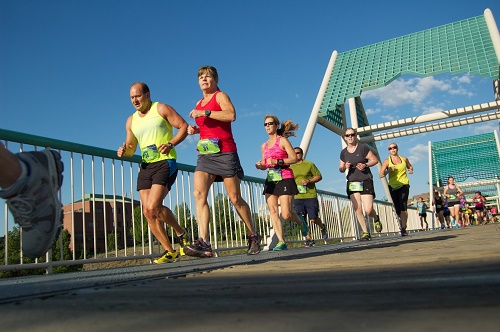 ROAD RUNNING
Negative Split Half Marathon, 10k, and 5k (April 19): Run along the Centennial Trail and through Riverfront Park, starting in Kendall Yards. RESCHEDULED TO SEPT. 27, 2020 – see: https://nsplit.com/covid-19-update/
Palouse 100k Relay & Solo Run (April 19): Organized by the Palouse Road Runners club, course begins/ends in Pullman. Race divisions include 100k Ultra Relay, 100k 10-person relay, 100k 5-person relay, and 100k Solo.
Lilac Bloomsday Run (May 3): 12k for runners, walkers, and wheelchair participants. RESCHEDULED TO SEPT. 20 – https://www.bloomsdayrun.org/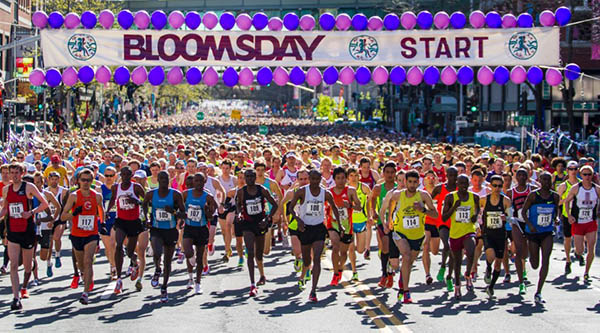 Windermere Marathon, Half Marathon, & 5k (May 17): Organized by Negative Split, the flat, net negative course along the Centennial Trail is a Boston marathon qualifier. RESCHEDULED TO SEPT. 6 – https://nsplit.com/covid-19-update/
Pooch & Pal Run / Walk (May 2): Pet-friendly event at Columbia Point Marina Park in Richland, Wash., includes 5k and 1-mile courses.
Coeur d'Alene Marathon, Half Marathon, 10k & 5k (May 24): Organized by Negative Split, event is based at McEuen Park and course goes along the North Idaho Centennial Trail. RESCHEDULED TO AUGUST 23 – https://nsplit.com/covid-19-update/
Priest Lake Spring Festival Run (May 24): Kick off the summer season at Priest Lake with half marathon, 10k, 5k, and Kids Dash distances on a mix of pavement and compact gravel.
T9 Mermaid Run (May 30): Hosted by Title 9 and Mermaid Series for women runners, walkers, and joggers; includes a 1.5-mile Mermaid Dash, 10k, and 5k.
Strides for Strong Bones Fun Run/Walk (May 31): Hosted by Emde Sports at Kendall Yards in Spokane, proceeds benefit Washington Osteoporosis Coalition.
Wenatchee Valley Trail Run Series (May 9, June 6, Oct. 17): Organized by RunWenatchee, this three-race series includes Horse Lake Trail Runs (25K, 10m, 5m); Red Devil Challenge Trail Runs (50K, 25K, 10K); and Oktoberfest Trail Runs (10m, 5m).
Stache Dash (June 13): 5k/10k run, walk, wheelchair-race to support Elevations in Spokane Valley, a therapy service-provider for special-needs children.
Dad's Day Dash (June 21): Event benefits SNAP, a Spokane-based community action agency, and includes a 5k run and non-timed 1.4 mile walk in celebration of Father's Day.
Get Out Fest Half Marathon & 5k (June 26-28): Run along the Ferry County Rail Trail for the 2nd annual Get Out Fest in Republic, Wash.
Missoula Marathon & Half Marathon (June 26-28): USATF-certified Boston Qualifier marathon course, 5k, and kids' 1-mile untimed fun run.
River Run on the Fourth 5k & 10k (July 4): Start/finish on the Apple Capital Loop Trail in Wenatchee and partake in the city's Independence Day Celebration.
Spokenya 7k Run/Walk for Clean Water (July 18): Fundraiser for Spring of Hope International, to support clean water projects in rural Kenya, course starts/finishes at Life Center church in northwest Spokane. Strollers and wheelchairs are welcome.
Spokane to Sandpoint Relay (August 14-15): A 200-mile overnight, 12-person relay team race starting from Mt. Spokane's summit, down to the Spokane river, along the Centennial Trail to Coeur d'Alene, and then north to the finish line at Sandpoint's City Beach.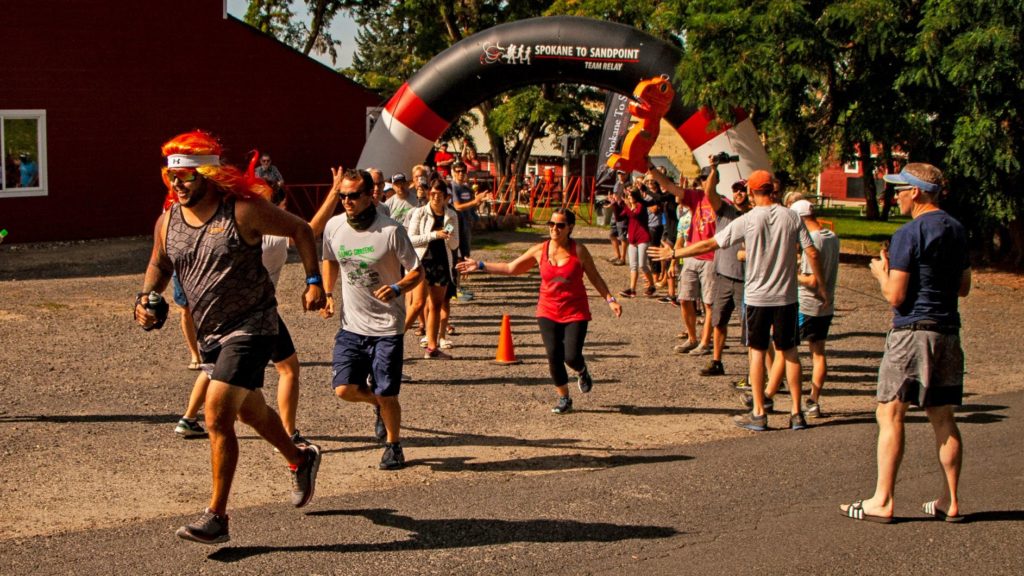 Tase T. Lentil 5k Fun Run (August 22): A USATF-certified race to celebrate the National Lentil Festival Food & Brew Fest in Pullman.
Riggins Salmon Run (Sept 12): Run through the dramatic scenery of the Salmon River canyon in Riggins, Idaho, on a 5k, 10k, half marathon, or 30-mile course.
Newport Autumn Bloom 5k/10k Fun Run (Sept. 19): Takes place at TJ Kelly Park in Newport, Wash.; proceeds benefit Newport Hospital and Health Services Foundation programs.
Deutschesfest 5k/10k Fun Run (Sept. 19): Celebrate the 50th anniversary of Odessa, Washington's tribute to everything German by burning off some brats and beer.
Run the Dam Half Marathon, 10k, & 5k (Sept. 19): Partake in the local Harvest Festival with a run across Grand Coulee Dam and along Banks Lake to North Dam Park.
Numerica Happy Girls Run Spokane – Half Marathon, 10k, & 5k (Sept. 19): For women of all ages and abilities, based at Spokane's Mukogawa Fort Wright Institute.
Sandpoint Scenic Half Marathon & 10k (Sept. 20): This race gets its name for a reason, with a start/finish at City Beach in beautiful Sandpoint, Idaho.
Leavenworth Marathon & Half-Marathon (Oct. 3): USATF-certified course near the Alpine Lakes Wilderness Area includes dirt roads and trails.
Spokane Marathon, Half Marathon, Marathon Relay, & 10k (Oct. 11): Proceeds from this Boston Marathon Qualifier race benefit local high school cross-country programs.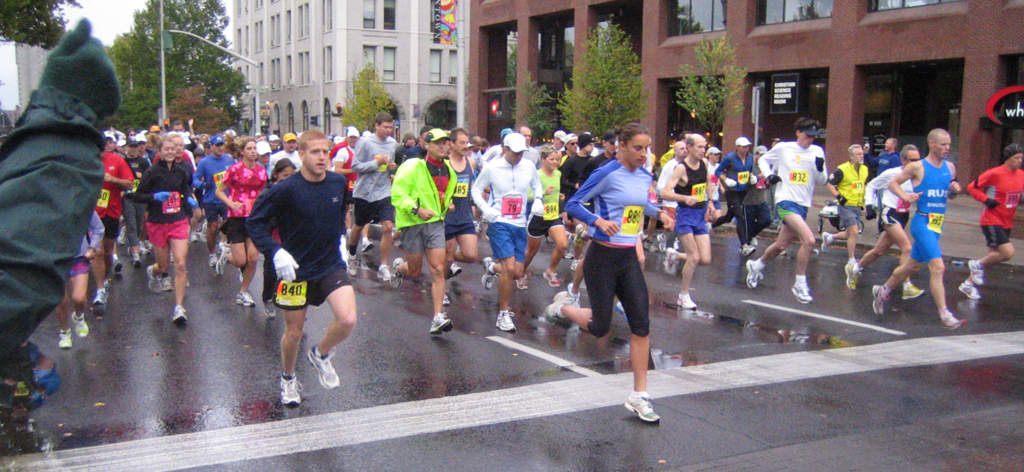 Hayden Lake Marathon, Half Marathon, & Quarter Marathon (Oct. 17): Start/finish at Hayden Lake's Honeysuckle Beach; full marathon goes completely around the lake.
Monster Dash 5k & Kids' Fun Run (Oct. 29): Organized by Active4Youth in collaboration with the Spokane Swifts Running Team, this event at Manito Park, includes a 5k adult race and kids' race (ages 12 and younger); jogging strollers and dogs allowed.
Turkey on the Run 12k, 5k, and Kids Race (Thanksgiving Day): At Walla Walla Point Park in Wenatchee, Wash.—concluding event for RunWenatchee's race season.
TRAIL RUNNING
Yakima Skyline Rim 50K (April 18) & 25K (April 19): Challenging out-and-back course in the high desert of the Yakima River Canyon outside Ellensburg, Wash.
Spokane River Run (April 19): 5k, 10k, 25k, 50k, and 50k team relay race at Riverside State Park; fundraiser for Garfield Elementary A.P.P.L.E. program.
Trail Maniacs Liberty Lake Trail Run (April 18 & 25): Two dates this year for this popular race on an 8-mile single-track loop course featuring waterfalls, a creek bed, and bridges.
Run Like the Wind Running Festival (April 26): 5k, 10k, or 10-miler along the trails, paths, and roads at the Wild Horse Wind and Solar Facility in Ellensburg, Wash.; benefits Kittitas County Search and Rescue.
Sunflower Trail Marathon, Half Marathon, & Relay (May 2): Run on single-track trails and gravel roads in the Washington's Methow Valley, on a point-to-point course from Mazama to Twisp.
Priest Lake Marathon (May 9): Celebrate Mother's Day with a wilderness trail run in the Panhandle National Forest. Events include 50k, Marathon, 25k, Half Marathon, ¼ Marathon, and family 5k.
Priest Lake Spring Festival Half Marathon, 10k, 5k, & Kid's Dash (May 24): Start/finish at Coolin Community Park at Priest Lake, Idaho; free 1k Kid's Dash (ages 9 and younger).
Seven Summits 50K, 50 mile, 50-mile Relay, & 100K trail adventure (June 6-7): Hosted by Trail Maniacs and based at Canfield Sports Complex in Coeur d'Alene, Idaho.
Trail Maniacs Farragut Trail Run 25k/10k/5k (June 7): Takes place at Farragut State Park and includes a free kids' race.
Herron Half Marathon, 10k, & 5k (June 7): Based at Herron Park in Kalispell, Mont.; includes 1k kids' race.
Kaniksu 50-Mile / Emory Corwine Memorial Ruck Race / Tall Trees 29k (June 13): Three events in one day in the Colville National Forest at Frater Lake near Ione, Wash., organized by Kaniksu Ultras. Ruck Race solo runners or teams complete legs carrying 25-35 lb backpacks.
Mountain Magic 5k, 10k, & 25k (June 20): 3rd annual event at Mt. Spokane State Park's Nordic ski trails; funds benefit OutLive, a Spokane-based organization that helps cancer survivors become more active outdoors. New this year is a 5k loop.
Race the Wolf 52k, 26k, & 8k (June 27-28): Includes single-track and off-piste climbs at Schweitzer Mountain Resort.
Summit Survivors: Kootenay Alpine Running Camp (July 3-6): Run through the beautiful Kootenay Mountains above Red Mountain Resort and the town of Rossland, B.C. and work on your times and technique with a pro coach. The camp will take intermediate runners up to a new level with distances ranging from 10k-25k while challenging advanced runners with a 4-day total of 60-75k.
Mt. Spokane Vertical Challenge (July 18): Hosted by Trail Maniacs at Mt. Spokane State Park, courses include 50K and 25K challenge and 25K fun run. 
The "Original" Bare Buns Fun Run (July 26): Annual trail run at Kaniksu Ranch Family Nudist Park, near Loon Lake, Wash., that's a clothing-optional 5k run/walk, sanctioned by USATF as part of the Buns Across the Border series.
Tartarus Backyard Ultra (August 15): New event hosted by Kaniksu Ultras and based at Riverside State Park Camp 7; described as a "Last Person Standing" race for runners and "ruckers."  
Smokechaser Race (Sept. 12): 30k and 5-mile course starts from Priest Lake State Park, Lionhead; organized by Priest Lake Multisports.
Spokatopia Trail Run & Trail Running Clinic (Sept. 12): A 5k run on the singletrack trails at Camp Sekani Park at the annual Spokatopia Outdoor Adventure Festival. $25 race fee includes festival bike and paddlesports demo pass and headband. Adult beverage garden and live music all day long.  (Originally scheduled for July 11.)
Moscow Mountain Madness 5-Mile & Half Marathon (Sept. TBA): Features single-track trails and logging roads; hosted by the Palouse Road Runners club in Moscow, Idaho.
Wild Moose Chase Trail Run (Sept. 26): Starts at Mt. Spokane State Park's Selkirk Lodge; hosted by Eastern Washington University's Class of 2021 Doctor of Physical Therapy program students.
Sekani Trail Run 5k & 10k (Sept. 27): Adventure run/hike/walk on trails at Camp Sekani in Spokane; fundraiser for Franklin Elementary School's A.P.P.L.E. program.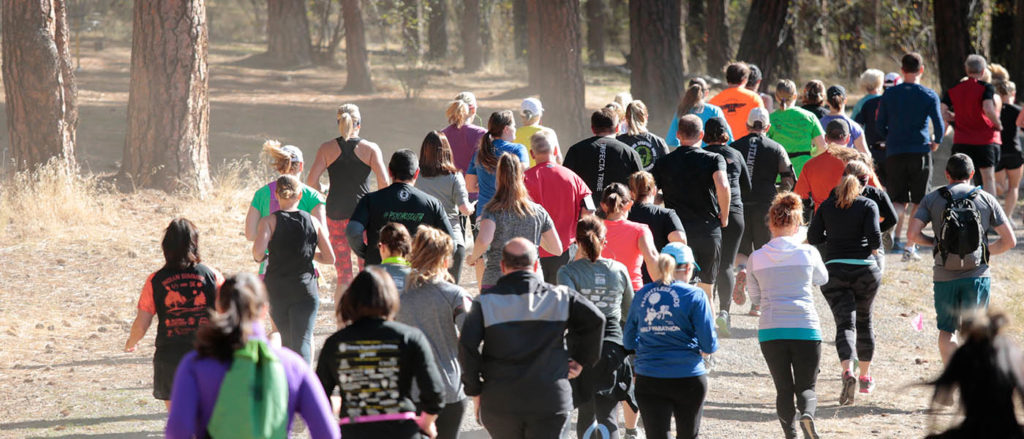 ROAD CYCLING
Kidical Mass (May 2): Family-friendly 3-mile ride (on anything that rolls) through the Gonzaga University campus and local neighborhood, presented by Summer Parkways; starts at 1 p.m.
Lilac Century Bike Ride (May 17): Ride options include Century (100 miles), Metric Century (66 miles), 50-Mile ride, 25-Mile Ride, and 15-Mile Ride and Family Ride; organized by Spokane Aurora Northwest Rotary Club with a start/finish at Spokane Falls Community College.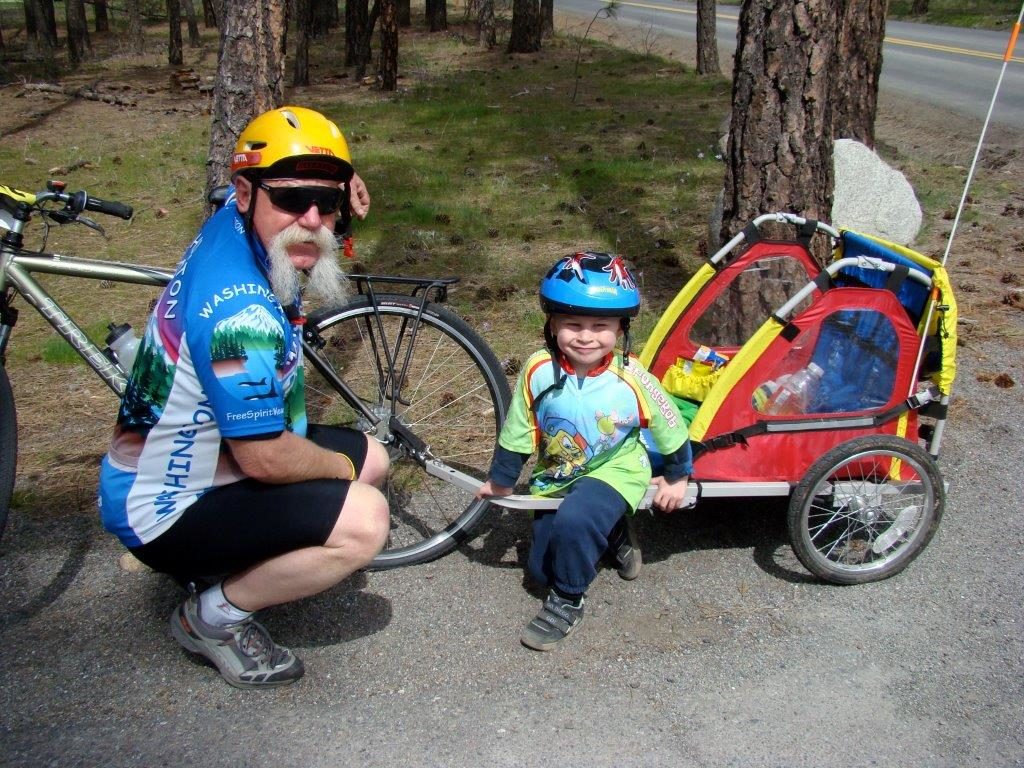 Bike Everywhere Challenge (May 1-31): Events and activities organized by the Spokane Bicycle Club—includes group rides, flat-fixing clinic, and daily events for Spokane Bike to Work Week, May 11-15, including Monday morning pancake breakfast at Riverfront Park (May 11) and Tuesday morning energizer stations (May 12).
Apple Century Bike Ride (June 6): Tour the Wenatchee Valley area with a 100, 50, or 25-mile ride.
Spokane Summer Parkways (June 18): A summer solstice community event for cyclists, runners, and walkers; includes free kids' activities and business and vendor booths along the 4-mile loop route through the Manito and Comstock neighborhoods.
CHAFE 150 (June 20): Popular Gran Fondo scenic ride (not a race) that starts from Sandpoint's City Beach and goes along Lake Pend Oreille into Montana's Cabinet Mountain river valleys. Route mileage options: 150, 100, 80, 40, or 30 miles, and family fun ride. Organized by Sandpoint Rotary, all entry fee proceeds support Pend Oreille School District's autism program.
8 Lakes Leg Aches (June 20): This long-time Spokane-area event has moved from its traditional August time frame; choose among 30, 45, and 75-mile routes, with the longest one touring around all 8 Lakes. Proceeds benefit Spokane-based Lutheran Community Services Northwest.
Silver Valley Ride to Defeat ALS (June 20): Ride solo or with a team to raise funds to fight Lou Gehrig's disease—tandem and tag-along bikes and bike trailers allowed. Ride coincides with Walk to Defeat ALS, a fully-supported 3-mile easy walk along the trail (no entry fee; fundraising encouraged). Other regional Ride to Defeat ALS events happening in Eagle, Idaho (May 30); Mt. Angel, Oregon (July 18); and Snohomish, Washington (July 25).
Lake Chelan Century Challenge & Cycle de Vine (June 20): Choose the 100-mile ride (with 9,600' elevation gain) or 30-mile tour of Lake Chelan Valley.
Northwest Tandem Rally (July 3-6): Organized by Emde Sports, and based at the EWU campus in Cheney, event features tandem-friendly and fully-supported cycling routes touring the West Plains.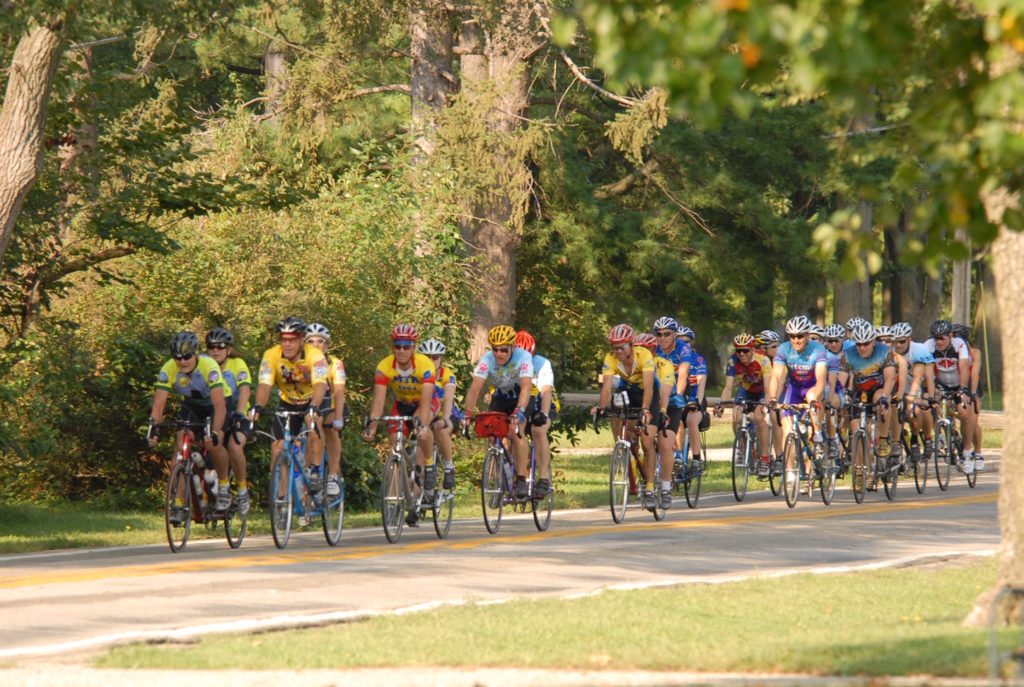 Tour de Whatcom (July 18): Options include 22 or 44 miles, Metric Century (62 miles), or Century Ride; start/finish in downtown Bellingham, Wash.
Spokane Valley Cycle Celebration (July 26): Organized by ValleyFest, options include a 10-mile Family-Friendly Ride, 25-mile Adventure, and 50-mile Hills Around the Valley Ride; free registration for ages 12 and younger.
Blazing Saddles Bike Ride (August 1): Explore Northeast Washington's highly scenic and low-traffic Colville Valley countryside with a 40, 62, or 100-mile ride.
Tour de Lentil Bike Ride (August TBA): A fundraising event for WSU Cycling Club in conjunction with Pullman's National Lentil Festival.
SpokeFest (September 13): Based in Kendall Yards, event includes Spokane Falls 9-mile Loop, 21-mile River Loop, and a Half Century (50 miles).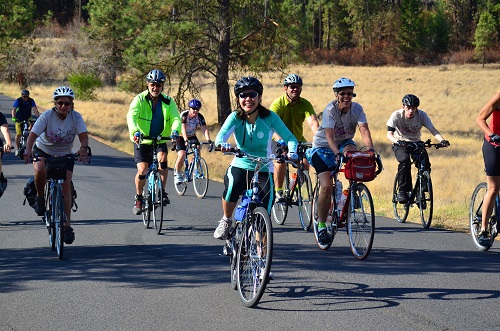 Mt. Baker Hill Climb (Sept. 13): 22 miles along Mt. Baker Highway, for ages 13+.
WaCanId Selkirk Loop Ride (Sept. 14-19): 6-day ride over 370 miles on one of the most scenic routes in the Northern Rockies.
Global Kidical Massive (Sept. 19): Family-friendly ride begins at 1 p.m. at Spark Central in Spokane (Kendall Yards), follows a 3-mile route through the neighborhood and along the Centennial Trail.
Bike MS—Cycle the Silver Valley (Sept. 19–20): Routes of 20-100 miles along the Trail of the Coeur d'Alenes with start/finish at Silver Mountain Resort in Kellogg, Idaho; fundraiser for National MS Society.
RIM Ride (Sept. 19–20): "Rotary in Motion" 5-mile family bike ride on Saturday, followed by 15, 25, 50, and 100-mile rides on Sunday; hosted by the Rotary Club of Liberty Lake, Wash.
Coeur d'Fondo (Sept. 19): Ride along Idaho's Scenic Byway (Hwy 97) and finish at downtown Coeur d'Alene's Oktoberfest; routes include 120-mile Gran Fondo; 90, 50, or 40 miles; or 15-mile Family Fun Ride.
Kootenai River Ride (Sept. 20): Pedal along the Kootenai River and through the Kootenai National Wildlife Refuge and experience some of North Idaho's most scenic countryside on a 16k, 60k, or 100k ride.
MOUNTAIN BIKING/GRAVEL GRINDERS
Evergreen Mountain Bike Alliance – Classes & Skills Clinics (Mar-Sept.): Events for adults and youth (ages 8-17), from beginner to advanced mountain bikers, including family, women, and girls only classes. Schedule at Evergreenmtb.org includes all statewide regions, including Evergreen East in Spokane and alliance chapters in western and central Washington.
Gran Fondo Races – Central Washington: Ephrata (March 15), Goldendale (April 26), Leavenworth (May 17), Ellensburg (June 14), and Winthrop (Sept. 19); organized by Rideviciouscycle.com.
CDA (Crazy Dam Adventure) Gravel 2 (March 15, April 26, May 31, June 28): A new event organized by Trek Bicycle Store in Coeur d'Alene, this series is an alternative gravel adventure.
Evergreen East Spring Kickoff (March 29): Join Spokane area mountain bikers to celebrate the final stage of Evergreen's Make Beacon Public campaign with the film "Return to Earth," adult beverages, and a silent auction. All funds go toward saving Beacon Hill. CANCELLED
Hilly Nilly Gravel Series (March 29, April 11, May 10, June 14): Free, no-support, 20-40+ mile ride series on hilly courses, with a mix of paved and gravel roads. All rides begin at 10 a.m. from Michael D's Eatery (Sherman Ave) in Coeur d'Alene; organized by Trek Bicycle Store in Coeur d'Alene and Vertical Earth.
Washington Student Cycling League (March-June): Mountain biking development program and spring race series for riders in grades 6-12, organized by the non-profit Washington Student Cycling League.
Hub-a-Palooza (end of May TBA): Three-day mountain bike festival at Beacon Hill/Camp Sekani in Spokane, hosted by Velo Northwest; includes downhill races, four-stage Enduro race, and jump jam/high jump competition. New this year are e-bike race categories.
Wednesday MTB Race Series at Riverside State Park (May 6-June 24): For eight consecutive Wednesday evenings, this popular annual event—now organized by Gineric Productions—features a different weekly race course (7-11 miles/lap); free entry for age 17 and younger.
Idaho Interscholastic Cycling League (May-October): Offers teams and race series for youth in grades 6-12.
3/4 Minus Cykeltur (May 2): Sandpoint's 2nd annual gravel ride includes a two-hump route (72 miles) and an abbreviated 1-hump route of approximately 52 miles). Post-ride revelry at Matchwood Brewing to follow.
Bavarian Bike and Brews (June 6): Organized by Evergreen Mountain Bike Alliance Central Washington Chapter. The event near Leavenworth, Wash., includes mountain biking, camping, and live music.
North American Enduro Cup (June 13): Silver Mountain Bike Park in Kellogg, Idaho, hosts one of only eight North American races that qualifies for the Enduro World Series; includes 6 race stages and 6,000+ feet of climbing.
"Transhandle" Ride Series (June 21, July 19, August 23): New event for road and e-bikes organized by Trek Bicycle in Coeur d'Alene, includes point-to-point or out-and-back self-supported rides utilizing the Trail of the Coeur d'Alenes and Northern Pacific Rail Trail (45-50 miles/each; with last ride in series 90+ miles).
5 in July at Farragut State Park (July 1, 8, 15, 22, 29): Wednesday evening single-track race series at Farragut State Park, in Athol, Idaho, features different weekly courses and 2-mile kids' ride; free entry for age 18 and younger.
Northwest Cup (July 17-19): Silver Mountain Bike Park hosts one of the stops for this race series for ages 5+.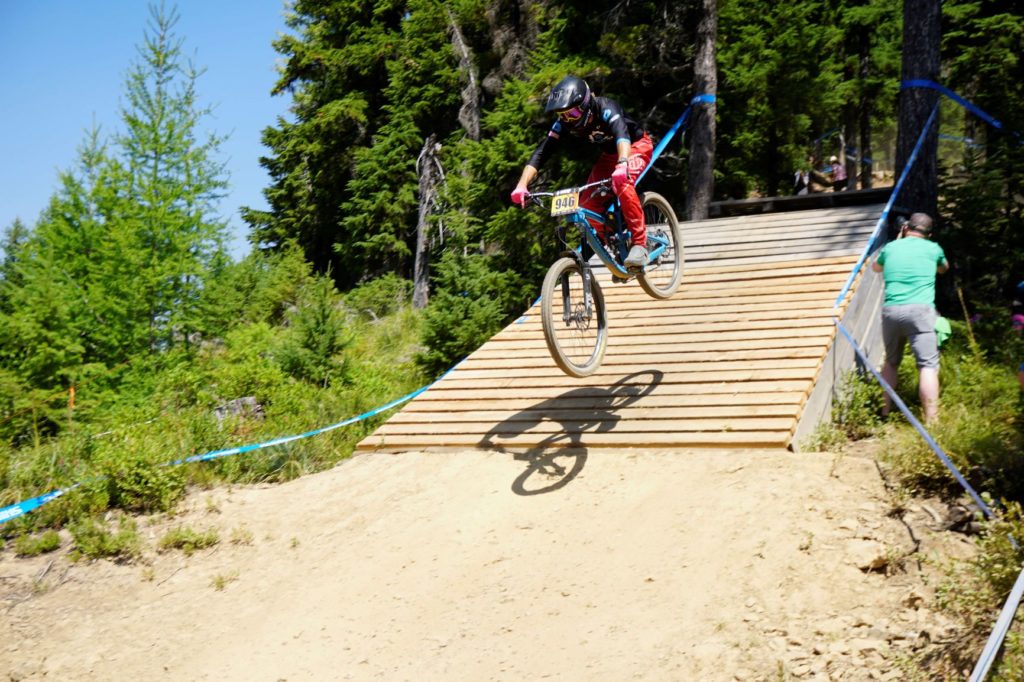 Ride the Passes (July 19): Now in its second year, the approximately 60-mile "Epic Gravel Loop" self-supported ride, organized by Trek Bicycle Store in Coeur d'Alene, starts/finishes at the Northern Pacific Railroad Museum in Wallace, Idaho. Course goes over Lookout Pass, then along the Hiawatha Trail to Pearson and over Moon Pass before returning to Wallace; free entry, Hiawatha permit fee required.
Blue Goose Chase (July 25): A free 11-mile family bicycle ride in the Little Pend Oreille (LPO) National Wildlife Refuge, along the gravel auto tour route, to support the non-profit Friends of the LPO.
Nelson Fat Tire Festival (August TBA): A 4-day festival in British Columbia, organized by Nelson Cycling Club, that showcases the area's best downhill and cross-country trails.
Smoke 'n' Fire 400 (September 9): Self-supported approx. 400-mile loop bikepacking ride, with almost 41,000 feet of climbing. Ride begins/ends in Boise, Idaho, at Hyde Park and includes the Centennial and Harriman Trails.
Spokatopia Outdoor Adventure Festival Bike Demo Day (Sept. 12): One the biggest bike demo events in the Northwest includes regional bike shops and reps offering unlimited mountain bike and other bike demos (with paid demo pass) and uphill shuttles for all the Camp Sekani singletrack laps you can handle. Live music and adult beverage garden with proceeds benefitting Evergreen East. (Originally scheduled for July 11.)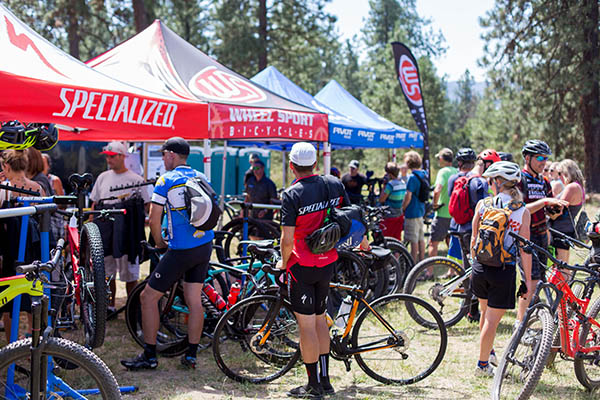 Silverroxx Mountain Bike Festival (September 18-20): Hosted by Silver Mountain Resort and includes group downhill and super-d races, and kids' events.
The Dirty Spokanza Gravel Grinder (October 4): 3rd annual event described as "less than half the miles and more than twice as weird as Dirty Kanza, the world's most popular gravel race." Begins at Big Barn Brewery in Spokane and features three route options, from 32 miles and 3,000 feet of climbing to 90+ miles and 10,000 feet.
Inland Northwest Cyclocross Series (Oct.-Nov.): USA Cycling series organized by Emde Sports includes divisions for women, men, pros, masters, and junior boys and girls at various race venues.
MULTISPORT: TRIATHLON, SWIMMING, PADDLING, WATERSPORTS
Leadman Triathlon (April 18): Organized by Kellogg Rotary Club, and based at Silver Mountain Resort, this adventure course event for solo or team competitors begins on Kellogg Peak and includes skiing/snowboarding, mountain biking, and running. (Coming in July, a Jr. Leadman for ages 13 and younger—date TBA.)
Ski to Sea (May 24): A multi-sport relay adventure race that starts at Mt. Baker Ski Area and finishes in Bellingham Bay—includes cross-country and downhill skiing/snowboarding, road and cyclocross biking, canoeing, downhill running, and sea kayaking. Editor's Note: 2020 race cancelled due to COVID circumstances.
Troika Triathlon (May 30): Options include an Olympic course, collegiate Olympic course, sprint course, duathlon (5k run/40k bike/10k run), aquabike (1.5k swim/40k bike), and half distance triathlon; takes place at Medical Lake's Waterfront Park.
Moses Lake Tri—For the Health of It! (June 13): Olympic, Sprint, and Family distances; organized by BuDu Racing; based at Blue Heron Park in Moses Lake, WA.
Granite Man Off Road Weekend (June 27-28): Family-friendly tri/duathlon events.
Ironman 70.3 Coeur d'Alene (June 28): "Half" Ironman race based at City Park in downtown Coeur d'Alene, includes 1.2-mile swim, 56-mile bike ride, and 13.1-mile run.
Tiger Tri & Tiger-Du (July 18): Organized by the City of Colville Parks & Recreation and Negative Split, this Northeast Washington triathlon includes 1k swim at Lake Gillette, 40k bike, and 10k run. There's also a duathlon that includes a 40k bike and 10k run.
Long Bridge Swim (August 1): A 1.76-mile swim race across Lake Pend Oreille, along Sandpoint, Idaho's iconic Long Bridge.
Swim the Snake (August 8): Swim, kayak, or stand-up paddle across the Snake River channel between Lyons Ferry State Park and Lyons Ferry Marina, in the town of Starbuck, Wash.; fundraiser for Blue Mountain Resource Conservation and Development Council and local youth summer swim teams.
Tri–Town Float Down Poker Paddle (August 8-9): Paddle the Pend Oreille River from Ione to Metaline Falls, Wash., and win prizes along the way; organized by the North Pend Oreille County Chamber of Commerce to help local veterans and cancer patients.
Priest Lake Triathlon (August 29): Choose between an Olympic distance triathlon or a sprint mountain bike distance; start/finish near Hill's Resort.
Spokatopia SUP Cup, paddling demos, and clinics (Sept. 12): Second year at at Spokatopia Outdoor Adventure Festival for this stand-up paddling race on the Spokane River, start/finish at Boulder Beach; recreational and elite divisions. Demo kayaks, paddleboards, and other paddling gear too. (Originally scheduled for July 11.)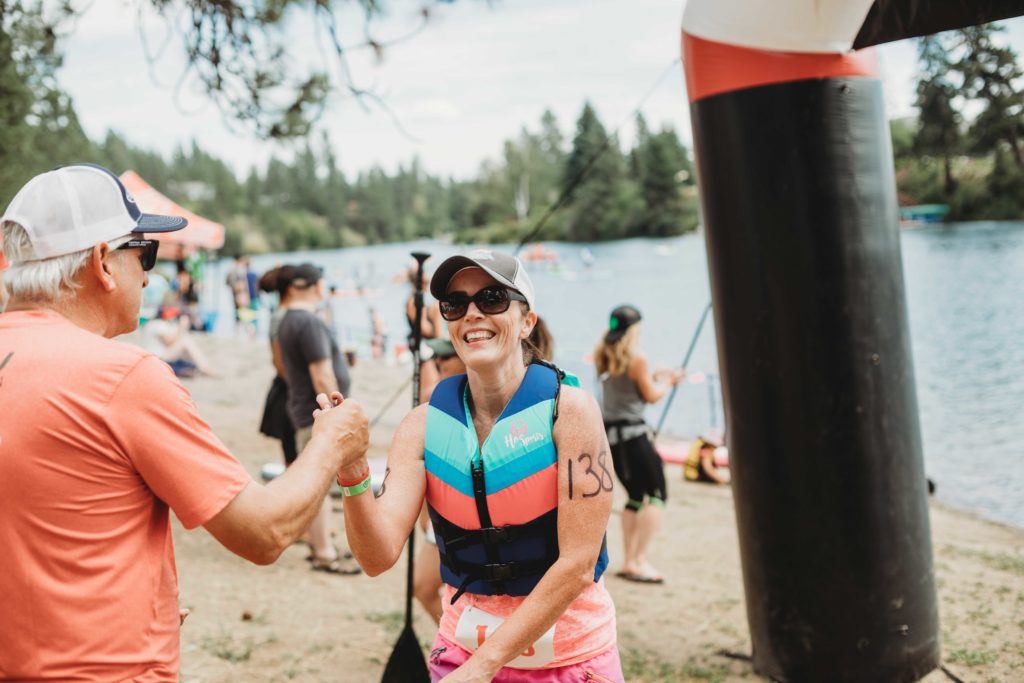 Clark Fork Adventure Challenge (Sept. 20): This event in Plains, Montana, includes running, paddling on the Clark Fork River, and mountain biking; complete solo or with a team.
Valleyfest Multi-Sport Sunday (Sept. 27): Enjoy some of the most scenic stretches of the Centennial Trail and Spokane River on a 5k or 10k run, duathlon, or triathlon in Spokane Valley.
OUTDOORSY EVENTS
Spokane Fly Fishers Gear Raffle (March 11): Attend the Spokane Fly Fishers fundraising raffle to meet other Spokane area fly fishers and for a chance to win new and slightly used fly fishing equipment (6 p.m. at St. Francis School in Spokane).
Big Horn Outdoor Adventure Show (March 19-22): Gear and resources for fishing and boating, hunting, backpacking, and shooting sports; takes place at Spokane Interstate Fairgrounds (free admission for age 6 and younger). CANCELLED FOR 2020
Tundra Swan Festival (March 21): Each spring thousands of tundra swans and other birds return to the lakes and rivers of Northeast Washington's Pend Oreille County. Come celebrate the splendor of this annual migration! CANCELLED FOR 2020
Ledlenser Trails in Motion Film Festival (March 26 & April 10): International film tour makes only two stops in the region—March 26 in Wenatchee and April 10 in Coeur d'Alene, Idaho, at Fleet Feet.
Nat Geo Live! (April 16): Photographer Ronan Donovan will share images and stories from his travels in Africa and beyond. CANCELLED
Wallace Craft Beer Pub Crawl (rescheduled for Sept. 19; originally April 18): Wallace, Idaho, celebrates Idaho's Craft Beer Month with brewers from across America showcasing their unique craft beers in 16 different watering holes all within a convenient two block area in historic downtown Wallace.
Wild & Scenic Film Festival (postponed – originally scheduled for April 30): The festival that inspires activism through empowering stories and the grandeur of wild nature lands in Spokane for the annual benefit for Spokane Riverkeeper.
OutLive Film Festival (rescheduled for Sept 25; originally May 9): This Spokane-created film festival celebrates the strength of the human spirit and the healing power of the outdoors in an effort to help cancer survivors build healthy and meaning-filled lives by getting active outdoors and connected to others.
Get Out Fest (June 26-28): 2nd annual event based at the Ferry County Fairgrounds in Republic, Wash. (free admission for ages 17 and younger), includes tent camping, climbing wall, kids' play area, pop-up skateboard park, free paddleboard and kayak use at Curlew Lake, half marathon & 5k races, hiking and mountain biking in the Colville National Forest, food vendors, and live music.
Top Pin Archery (July 10-12): Family-friendly archery competition on the backside of Silver Mountain, in Kellogg, Idaho, that includes navigating through a course of prop target-animals.
Qlispe River Fest (August 28-30): Don't miss this 2nd annual outdoor music festival in Northeast Washington's Pend Oreille County.
Editor's Note: Did we miss your favorite race, ride, or outdoors event? Email amy@outtheremonthly.com and we will do our best to include it next year.