Paddlers, anglers, tubers, and rafters can enjoy an improved access site for the Spokane River within the Great Gorge recreational area. Upgrades to improve safety and ease of use were made to the Aubrey White Water Trail Access put-in/take-out area, located adjacent to the City of Spokane Riverside Park Water Reclamation Facility. The site was initially developed in 2015 through the work of the Spokane River Forum and its partnership with the City of Spokane and Innovia Foundation.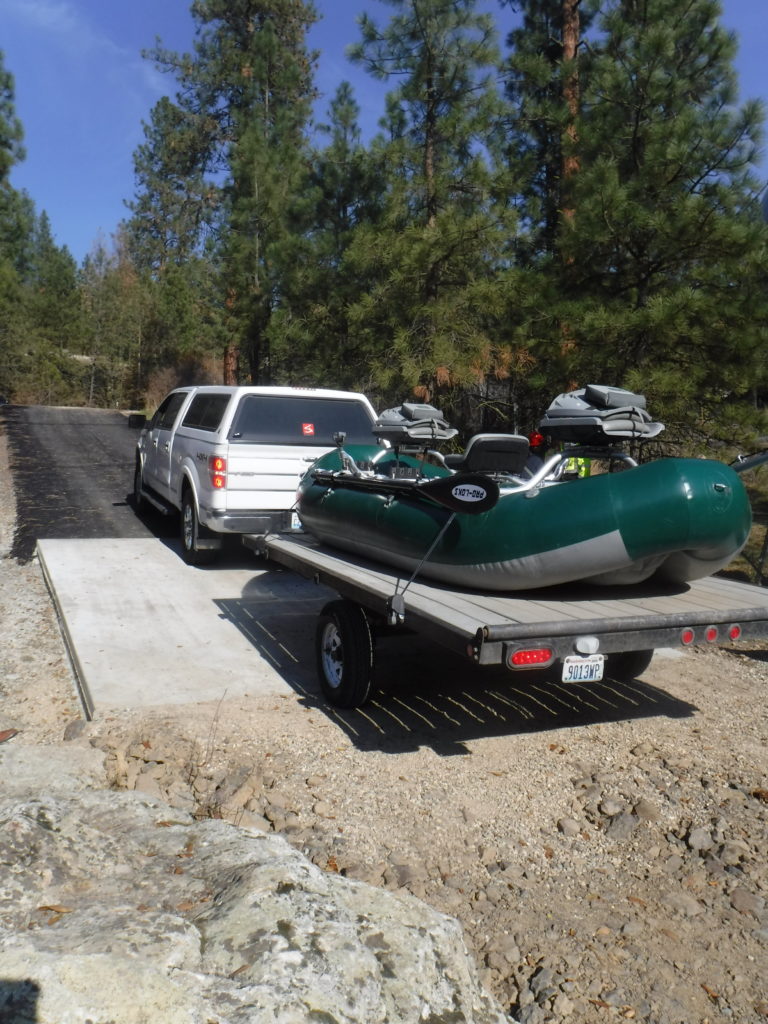 "Restoring this site was a high priority for anglers putting in upstream and paddlers needing to exit before entering the Class III rapids of the Bowl and Pitcher," says Andy Dunau, executive director of the Spokane River Forum.
The success of this effort resulted in such high site usage in 2019, adds Dunau, that investment was needed to assure its ease of use and safety well into the future. Through collaboration among the Forum, City of Spokane, and Spokane Indians Baseball Redband Campaign, a paved ramp for vehicles and watercraft trailers was built and parking access improved. An asphalt road section leads to the river's high-water mark and connects to a cement section that extends further down. For more information about the Spokane River Water Trail, visit Spokaneriver.net.