Back in June of 2017, my wife and I rode a Greyhound Bus out to Mount Vernon and rode our bikes back to Spokane over the North Cascades Highway. At the time I was not bike commuting, because who wants to ride home from work after a 14-hour night shift?
But I felt pretty vibrant and inspired after that trip. I had already been joining in the occasional local mountain bike race after working all night, and it became apparent that no matter how brain dead I was, once my heart began pumping, I'd forget to be tired. That 18-mile round-trip five times per week made longer rides on the weekend feel a lot more comfortable. By august I rode my first Midnight Century.
As the summer turned into fall, I contemplated when the whipping winds of November would force me to hang up the bike for the season. That is, until Spokane rider Gretchen Hart shared a post on the Getting Around Spokane Using Pedals (GASUP) Facebook page about the Icy Bike Winter Commute Challenge. "Well self," I said, "there goes any hope of staying warm this winter."
The Icy Bike Winter Commute Challenge has its own Facebook page and begins on Oct. 1 of every year and ends on March 31. According to the Facebook page, the challenge "is not designed to be a competition… more, a challenge to those willing to put on some gloves and shoe covers, get out there to show what they're made of and keep the pedals turning through the winter."
There's a spreadsheet where riders can keep track of their trips and miles and earn status:
Chilly Toes: 42 days or 800 miles.
Icy Toes: 52 days or 1,000 miles.
Frozen Toes: 62 days or 1,300 miles
No Toes… They're GONE!!!:72 days or 1,500 miles.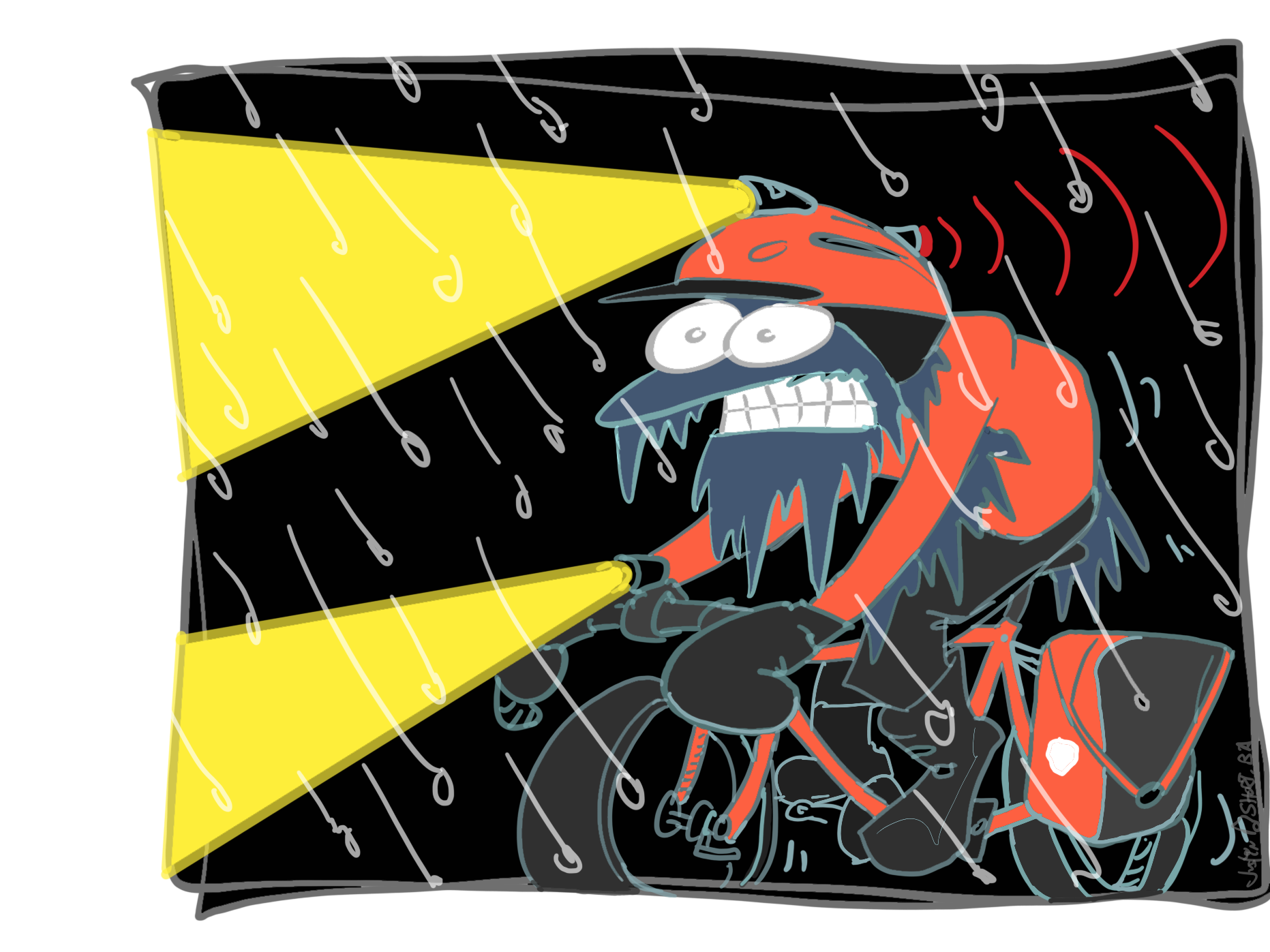 1,300 members from all over the world banter with each other, ask questions, share advice, and post photos and videos. I was so inspired I wrote a song. Well, I desecrated a "Doors" song, calling it "Riders in the Storm" and made a video montage of rider posts from that season. It's a tradition I've kept up ever since. The following winters I recorded a Beetles spoof called "Sgt Icy Bike" and Jimi Hendrix's "Icy Haze." Bon Jovi's "Frozen Alive" is on the chopping block for this season.
Icy bike commuting has injected a bit of adventure into my winter. I get excited when I see single digits in the forecast or sideways slush storms. I explore different route options when there is snow on the ground because the bike lane, where there is one, is where all the snow ends up, and the Centennial Trail doesn't get plowed at all, except in Kendall Yards. And about once a month or so I'll take the 100-mile adventure route home, post holing through the snow around Loon Lake or some far flung place.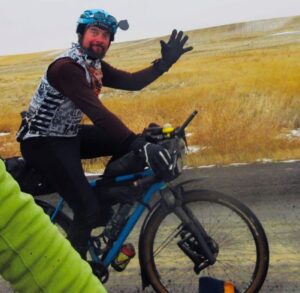 I owe a debt of gratitude to these winter bike commuting goofballs for helping inject a bit of fitness into my off season as well helping me through a dark time in my life. It's hard to dwell on an existential crisis when you've got icicles hanging from your face.
Keep an eye out for Justin M. Short this winter on the Ben Brrrrrrrrrr Trail and for his video "Frozen Alive" to drop on the Gravel Braintrust YouTube channel.
More stories about winter bike commuting.