On April 15, 2018, I hit a wall. Literally and figuratively. Let's rewind and talk about who I was at that point. My name is Logan Siegford and I was 18 years old—finally free from my parents' watch and going 200 miles an hour. I was always on the move.
Frequently, I dirt biked in the morning by myself, went to school, and climbed until dark. I found comfort in being busy. But, like my parents foresaw, it was going to catch up to me. I was taking my second climbing course at North Idaho College with my best friend when it did.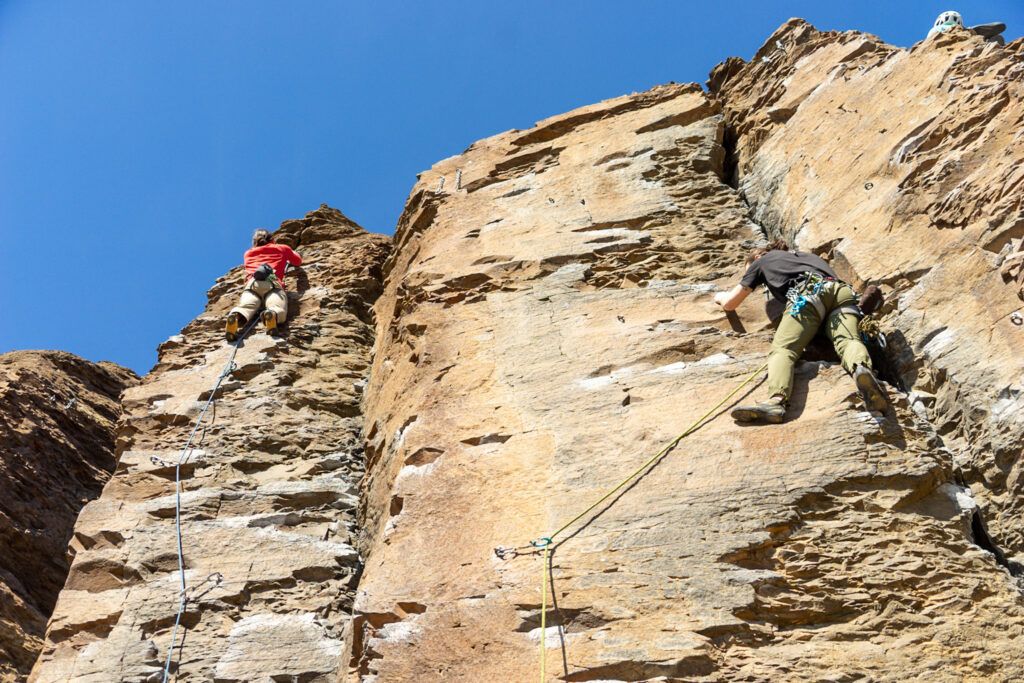 I had just learned to rappel and clean a route the weekend prior, and I decided that I was going to clean a route and rappel at the end of class. I climbed up to the top and told my best friend to take me off belay. Something did not feel right about it. I wasn't confident. I started to rappel and fell 20-30 feet to (luckily) a rather flat dirt area. I ended up getting a very expensive ride on a stretcher to the hospital and breaking my calcanius (heel) and L3 in my back. I spent the summer recovering and learning how to walk again.
After five months, I was back on the wall climbing in blood-stained shoes. Every time I put the shoes on it reminded me of my fall. I started taking climbing more seriously and burned through three pairs of shoes the first winter after my accident. I practiced good technique and bought an assisting belay device for extra protection. Through this renewed passion for climbing, I understood my mistake. I did not make sure that both ends of the rope were on the ground and had rappelled off my rope. In that moment, life had forced me to slow down from the breakneck pace I'd been pushing.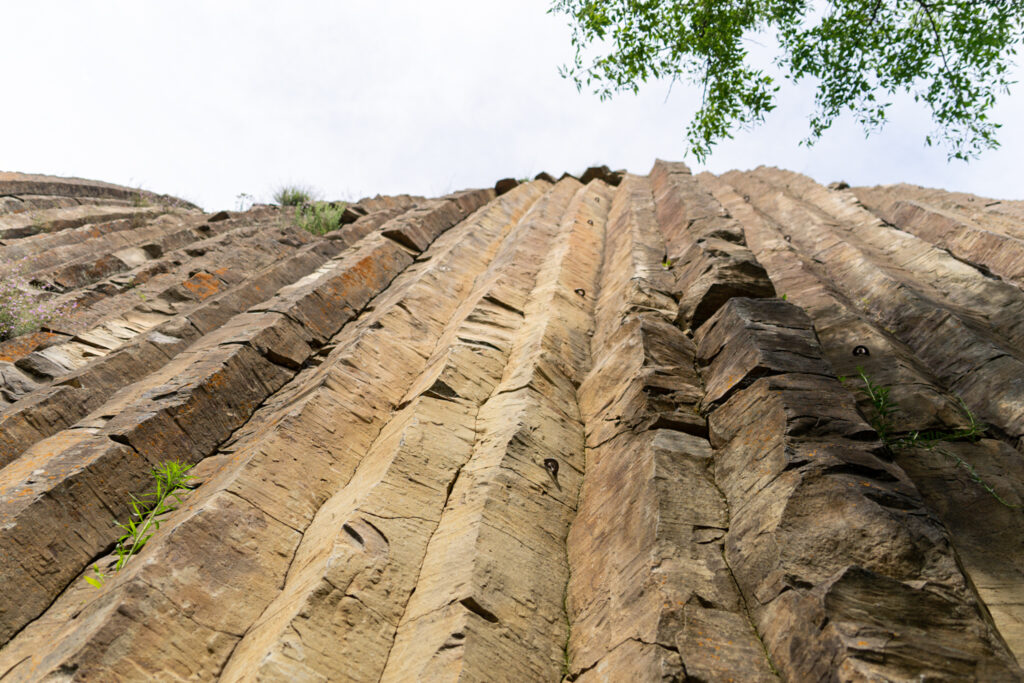 During my recovery from the fall, I became obsessed: I needed to climb with the safest methods. I watched YouTube video after YouTube video. I found that in climbing and virtually anything in life, it pays to be redundant. Tie that extra stopper knot, have your partner double check you, and take the time to double and triple check to make sure you are safe and doing it correctly. Through my research I found how much I had missed from not doing my own research or taking a climbing course to learn how to rappel.
There is very little margin for error in climbing, which makes many people consider it a dangerous sport. But rarely do people die or get seriously injured doing it. On average, 30 people die each year rock climbing out of the 5 million people who participate. The death ratio goes down even further when you only look at indoor climbing, bouldering, and sport climbing. These deaths are harsh, but we gain some context when compared to local car crashes. Last year in Idaho and Washington, there were 774 deaths from a car crash with roughly 10 million people in both states combined. The AAC (American Alpine Club) found that accidents occur when climbers or belayers are careless. Carelessness can happen at any level of climbing experience. At the end of the day, you need to be conscious of the consequences of rock climbing. If you take the necessary precautions and take your time, then climbing can be a safe sport.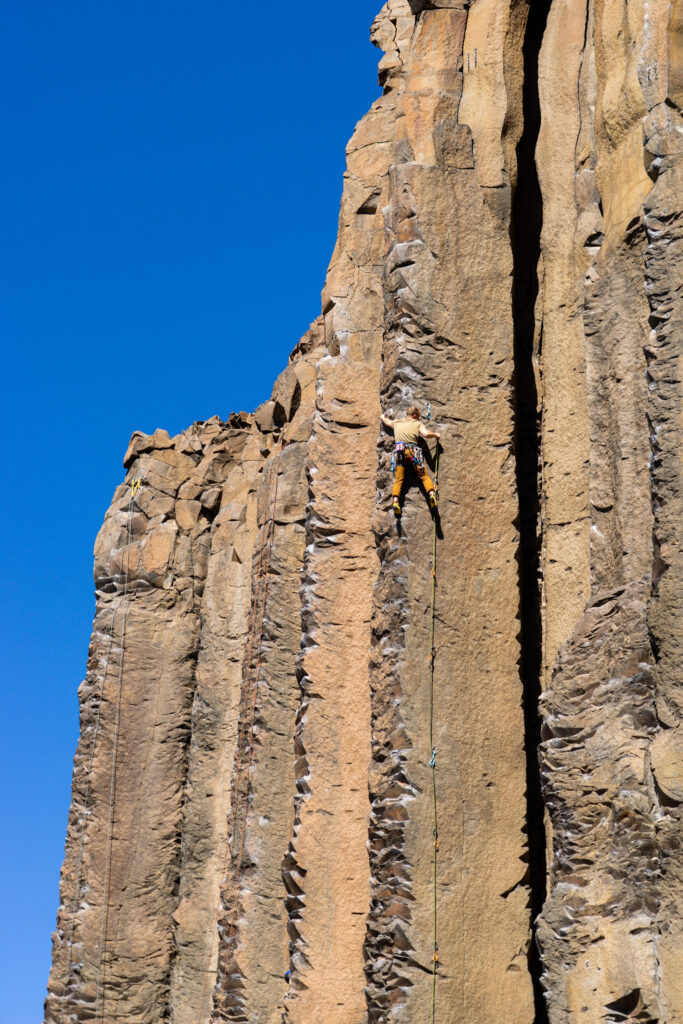 There are some great resources to help you get into the "safety-first" mindset and further your skills in rock climbing. Check out online resources like REI CO-OP Climbing videos (AMGA certified guide how-to videos) or books. Climbing classes and safe climbing practices can significantly lower the risk of an accident too. Look for classes at local climbing gyms, from clubs like the Spokane Mountaineers, or from outfitters/climbing instructors like Outdoor Grip in Coeur d'Alene or regional university and college outdoor programs. Practicing at a climbing gym like Wild Walls and Block Yard in Spokane, Sandpoint Rock Gym, or Coeur Climbing in Post Falls (opening in June 2023) is also a great way to learn the ropes before heading outside on your own.
Overall, climbing is a rather safe sport if done correctly. You just have to do the work to gain the necessary skills, learn how to climb safely, and become aware of your blind spots. //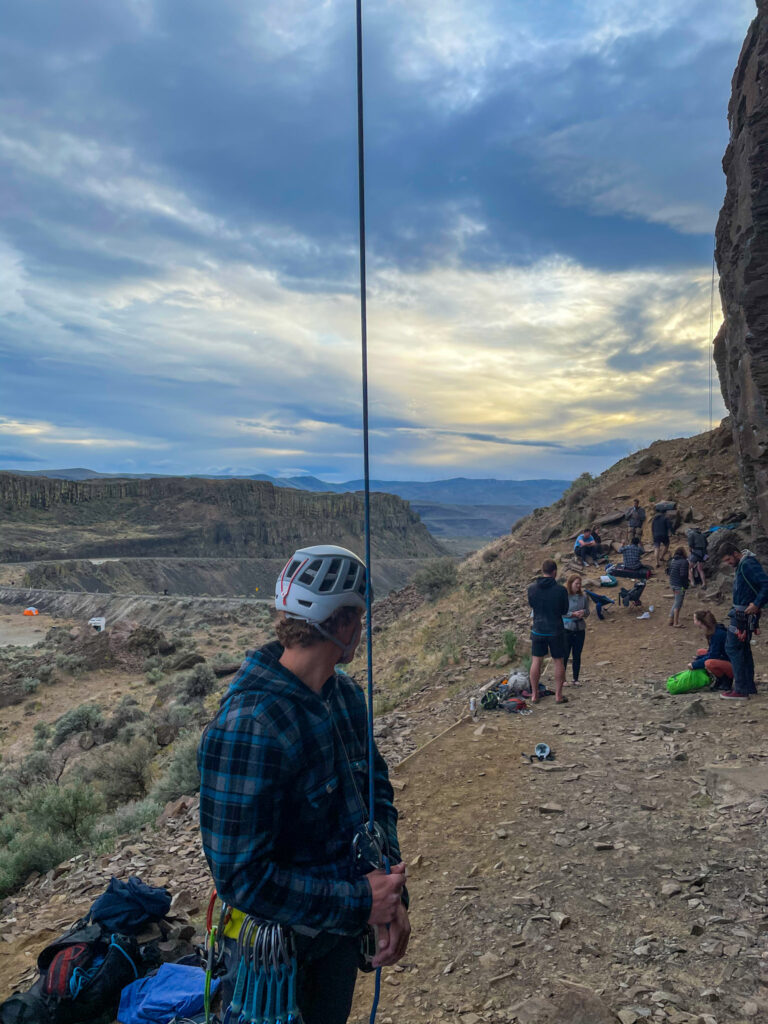 Logan Siegford