In celebration of the 150-year anniversary of the city of Colfax, Wash., an hour south of Spokane in the scenic Palouse country, the town has a wide range of events planned. Festivities range from a parade and live music to markets and historic tours. The celebration July 23-24 also includes several outdoor recreation-oriented events as well, including a group walk or self-guided bike tour of the historic town and a grand opening and demonstration at a new disc golf course. Make it a weekend and explore a nearby hiking or biking destination like Moscow Mountain while you are down in the Palouse!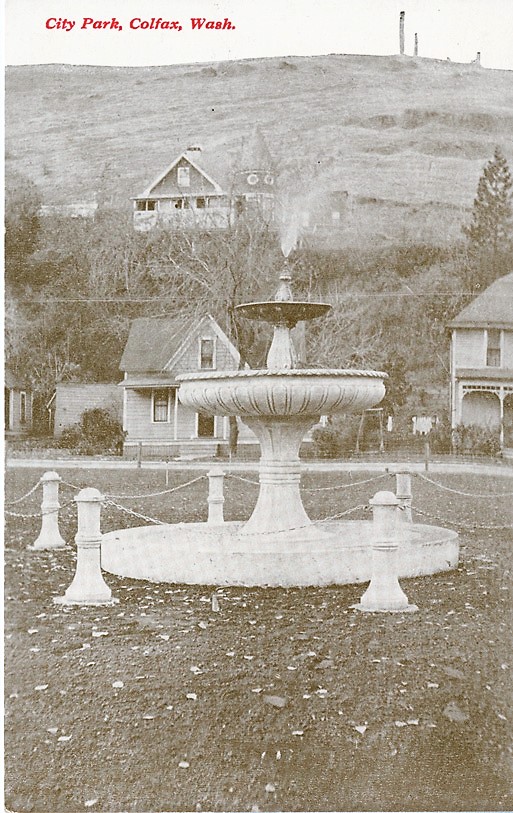 Historic 6k Volksmarch Sunday, July 24 (9-11 a.m.)
Stretch your legs and explore the historic town of Colfax on this 6-kilometer, guided walking tour. The route is on paved surfaces, sidewalks, and rail beds through the historical downtown of Colfax, Washington. The walk does contain one set of cement steps to reach the trail on the levee along the Palouse River.
After the guided walk, there will be lunch for sale by friends of the library back at the starting point at The Center at the Whitman County Library.
Cycle Colfax, Sunday, July 24 (11 a.m. – 2 p.m.)
Bring your bike and start at the Historic Perkins House to pick up your Pedal Passport, then pedal through history with this self-guided, family-friendly bike tour of Colfax, hitting a few historic landmarks along the way. Collect stamps at each station and then return the passport to the Perkins House for a vintage selfie and discounts from local retailers. The tour takes approximately 45 minutes with easy to moderate routes available. End back at the Perkins House for music (12-1 p.m.) and tours of the house. Bring your own lunch. Check out the bike routes here.
Disc Golf Course Demonstration Sunday, July 24 (9-11 a.m.)
Visit Schmuck Park in Colfax to enjoy this beautiful gathering place and check out a disc golf demonstration to show off the newly installed disc golf course. The course is still in process, but meet the course proponents for an introduction of the newest activity in Colfax.
Click here for more information about all of the activities planned in celebration of this historic community or email colfaxchamber@gmail.com. Come to Colfax and help celebrate 150 years of history, farming, community, and outdoor recreation!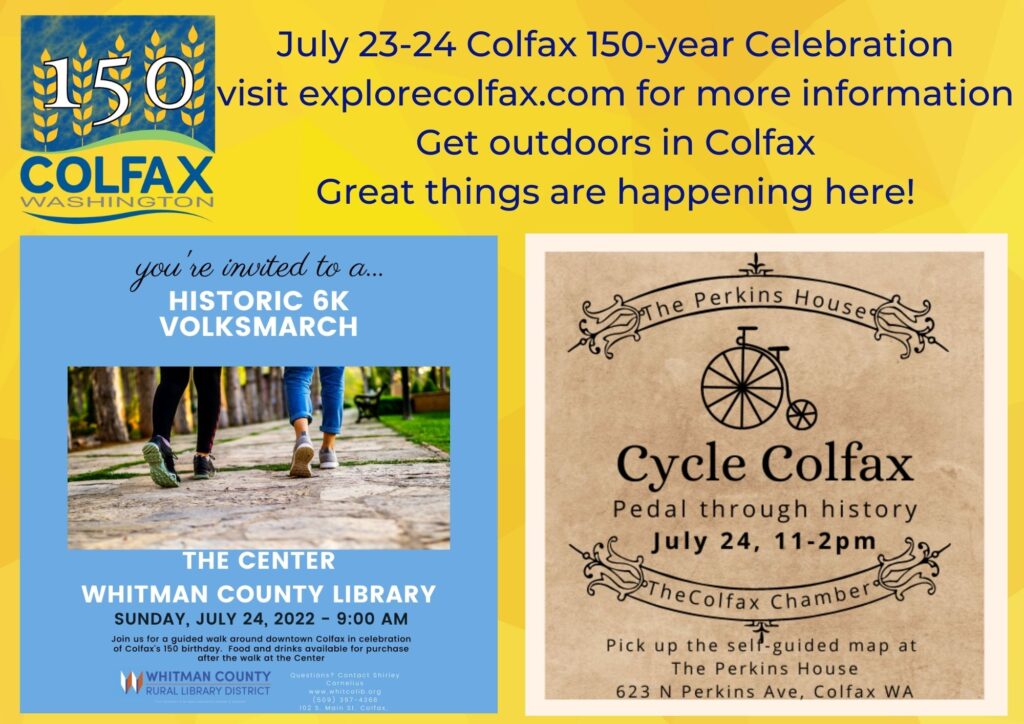 (Sponsored Article)