Every other year I spend one week in Olympia reviewing grant applications as a member of the statewide Non-highway and Off-road Vehicle Activities (NOVA) program through the Washington Recreation and Conservation Office (RCO). It's an intense week of recreation grant presentations on a strict 20-minute schedule all day for five days. Our team reviews and scores each project's merits in order to collectively determine which applications are the highest ranking and most deserving of funding. This is especially hard since they all deserve funding. All of this takes place in a windowless room, which is a strange setting for learning about all of the most well-loved recreation sites in Washington.
During NOVA review week in 2017, I learned of the Chesaw unit of the Scotch Creek Wildlife Area. The presentation, which ultimately did not rank highly enough to receive funding during that grant cycle, still stands out in my mind. At the time I thought it was a side effect of the windowless room, but the photos that accompanied the presentation were beautiful, and at the end of the proposal I made a mental note that I needed to visit this property in the far northern portion of Washington.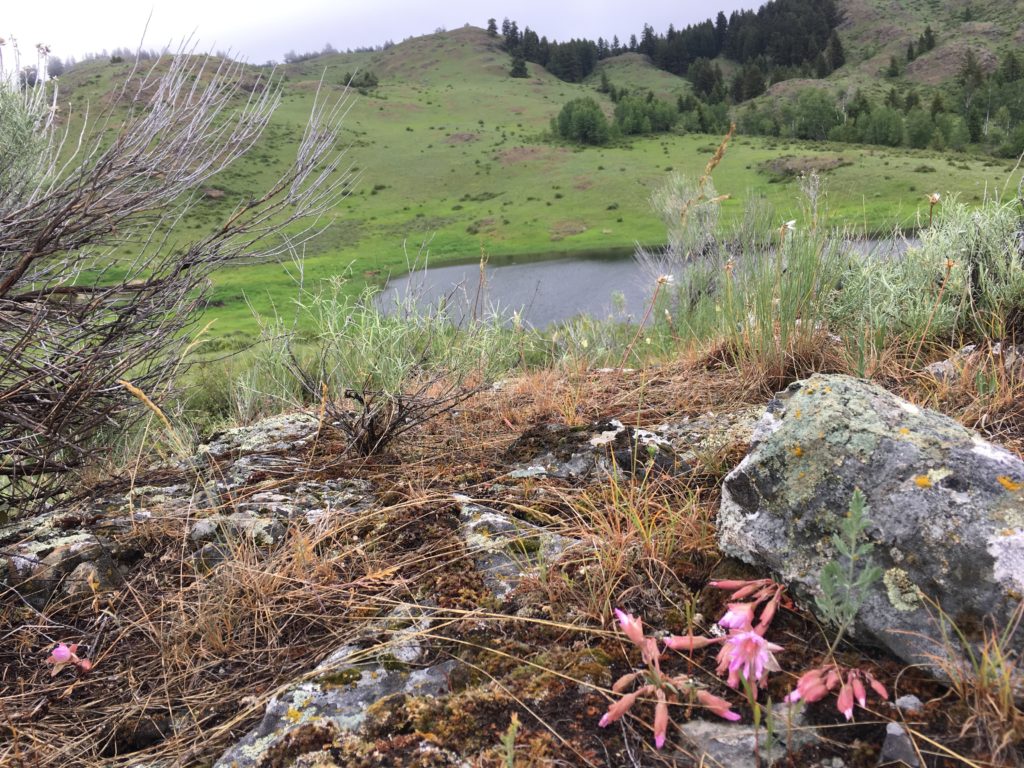 When I finally made it to the Chesaw Wildlife Area in June 2018, it was more incredible than I anticipated. Despite stormy weather that caused me to shorten my planned backpack trip into a single day's visit, I was enchanted by what I found. June is the ideal time to visit for the spring wildflowers that blanket the area. From where I started near an old farm access road, the wildflowers covered the surrounding slopes. I recognized lupine and prairie smoke, with numerous other species I could not name. I followed the old road a short distance and then set out for nearby wetlands, where bitterroot blooms covered rocky outcroppings above wetlands teeming with waterfowl. Consider packing both wildflower and bird identification books, along with binoculars for a spring visit here. My personal favorite among the waterfowl was the ruddy duck, which sports a beautiful blue bill.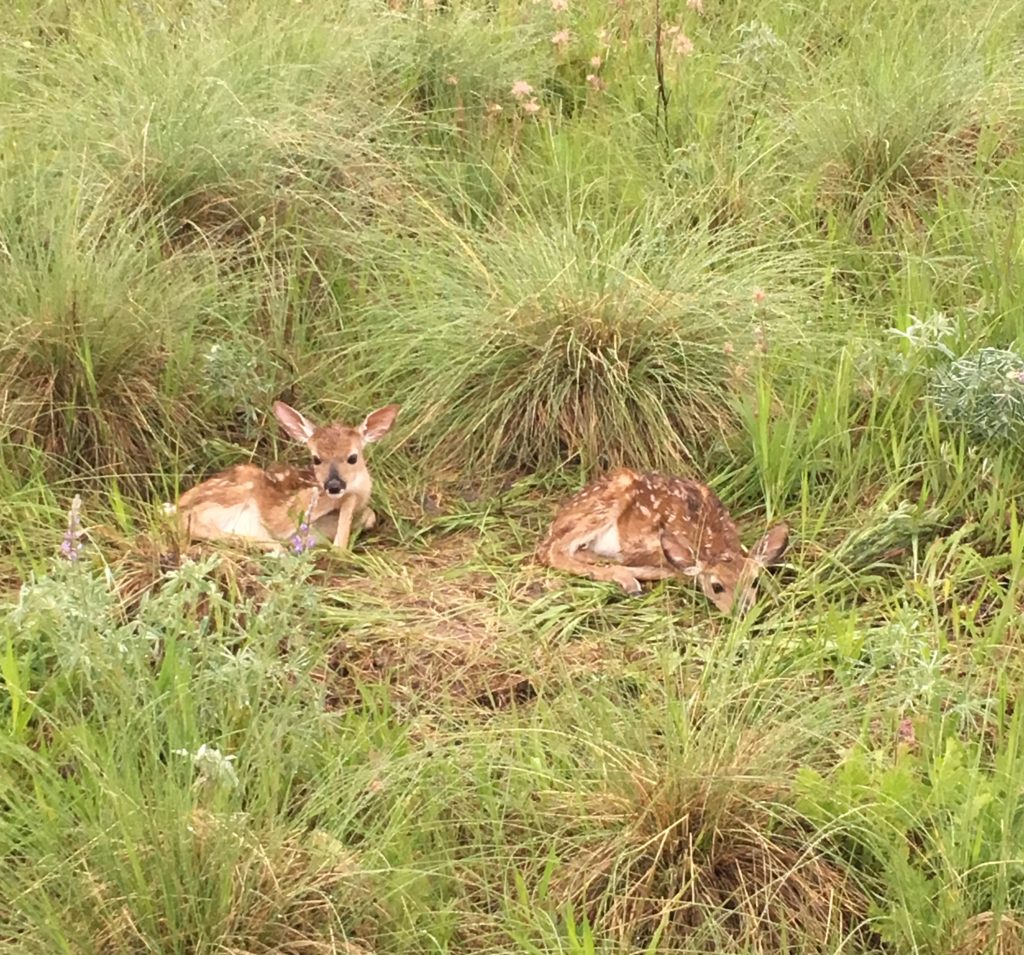 The wildlife area is also teeming with, well, wildlife! I spotted both whitetail and mule deer, along with a lone cow elk and signs of many more elk in the area. I took a circuitous route, starting in grassland but climbing into a forested section approaching Strawberry Mountain. An afternoon wind, rain, and hailstorm stopped me from ascending the peak, so I instead descended via old farm roads (past old mine sites) to several dilapidated farm buildings within the property. While following the Washington Department of Fish and Wildlife (WDFW) property fence line to return to my starting point, I even happened upon twin whitetail deer fawns hidden in the grass.
Navigation can be tricky here, with over 4,000 acres available to explore, so plan ahead and bring good maps of the area. The fence lines and farm roads can also be followed as out-and-back routes. I happened to time my visit to coincide with Republic's Prospector Days, which I enjoyed en-route to my hike. This year it will be held on June 8. Several nearby Forest Service campgrounds make this hike a good option for a camping weekend.
Round-trip distance: About 6 miles
Rating: Moderate to difficult due to navigational route finding
Elevation gain: 1,300 feet
Map: USGS Chesaw
Getting There: From Republic, Wash. travel Highway 20 west for 16.4 miles to Torodo Creek Road. Turn right on Torodo Creek Road and travel 13.4 miles. Turn left on Chesaw Road/Oroville-Torodo Creek Road to Chesaw. Continue west of Chesaw 2.2 miles to Mary Ann Creek Road. Proceed past Mary Ann Lake and continue north to a WDFW gate and kiosk near a wetland. Park off the road without blocking the gate, which is the starting point for this hike.
Support Local Trails:Volunteer with the Washington Trails Association (WTA) for a fun and rewarding way to give back to the places you love to hike. Trails across Washington need our help more than ever. Visit wta.org/volunteer for more information about June's work parties across the region.
[Photos by Holly Weiler]