In year's past, conservation groups have organized one or two big group clean-up events along the banks of the Spokane River per year, but this year's effort by Spokane Riverkeeper and the Spokane River Forum will span the entire spring and summer season, including four public clean-up events.
For 2021, there are three ways volunteers can get help pick up trash along the river, says Jule Schultz with Spokane Riverkeeper: public clean-up events, DIY group events, and business/civic group events.
First, there's the first big public clean-up event that's scheduled (with COVID safety protocols in place) on Saturday May 8 from 10 a.m.-1 p.m. That kickoff event will be followed by four additional public trash pickup days:
June 19 at Mission Park
July 10 at Peoples' Park
August 21 in the University District
September 18 in Spokane Valley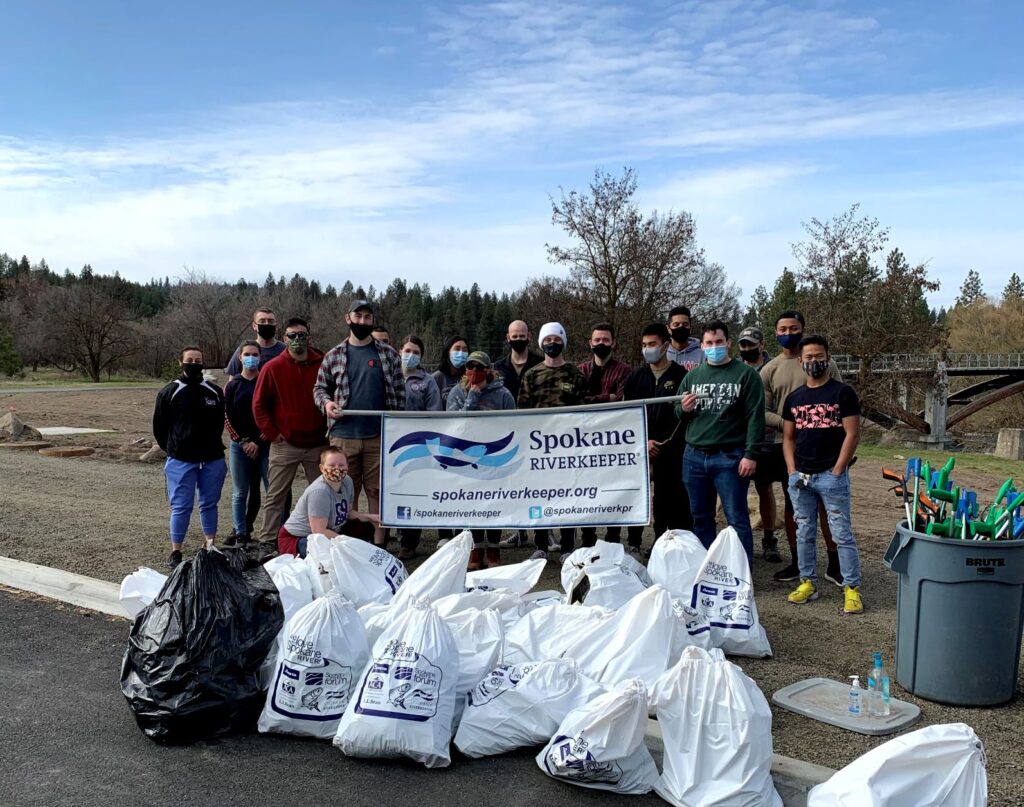 River clean-ups are great for removing litter, but they are also a great opportunity to educate people about other threats to the river, says Schultz. "We are seeing more and more interest in the Spokane River and protecting it than we ever have before."
Also new this year, Spokane Riverkeeper is encouraging individuals to partner with them to schedule their own DIY river cleanup events with friends and family members whenever it's convenient. You will be responsible for rallying the volunteer labor, and Spokane Riverkeeper will recommend a trash pickup location and provide the trash pickers, bags, and gloves. And when you're finished cleaning up your area, they will haul away the trash bags.
Businesses and civic groups can also work with the Riverkeeper to set up a private group river clean-up event.
For more information or to sign up, visit Spokanerivercleanup.org.
[Photos courtesy of Spokane Riverkeeper.]