National Geographic Show Host to Share Stories and Conservation Issues from his Remote Travels at 2018 Expo
Spokane-native Hazen Audel started traveling when he was 19 years old, primarily in the region of South America. To see the kinds of animals he was looking for, he had to travel to extreme remote locations. He found himself nearly exclusively in the company of indigenous people. It was then Audel found a new passion: to learn the traditional ways of living from people in some of the most remote corners of the world.
Audel was able to pair up with National Geographic to film the shows "Primal Survivor" and "Survive the Tribe," which Audel hosts. While the shows have a survival-theme slant, Audel wishes he could highlight more from his interactions with the indigenous people he meets.
Luckily for us, Audel will have the platform to share these behind-the-scenes treasures at the upcoming Spokane Great Outdoors and Bike Expo during his presentation, "Tribal Lives in the Most Remote Places on Earth."
"It's just kind of magical, how these people live so close to nature so remotely and live off the resources they have at hand," says Audel.
With his National Geographic film crew, Audel travels to some of the most inhospitable places in the world to learn from the locals. From the below-freezing weather of the Arctic to the fungus-ridden heat of the rainforests, Audel goes with the mission to observe, learn and share.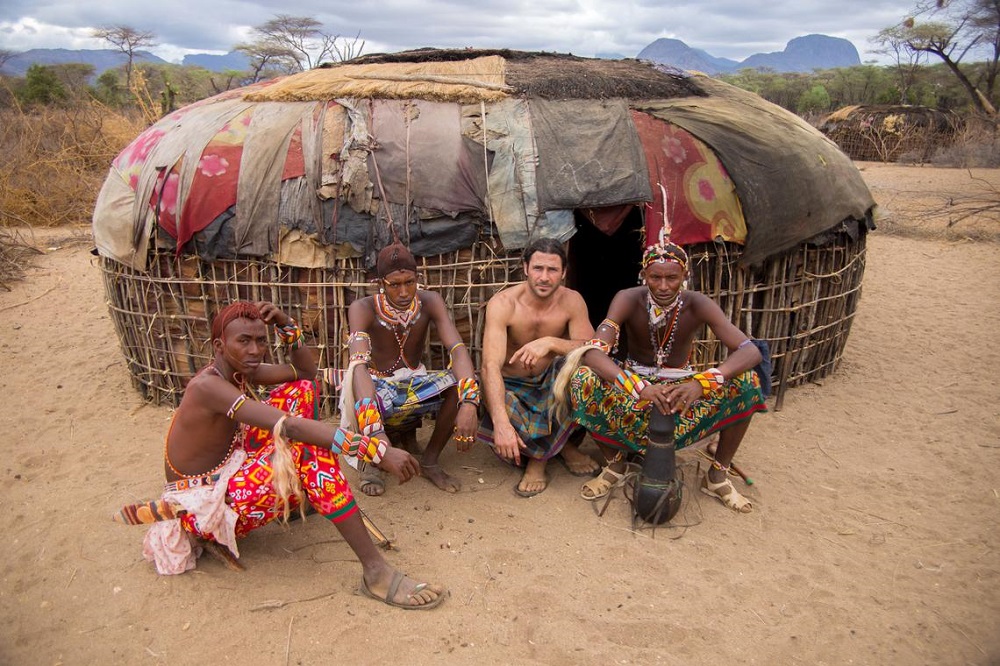 "We're with people on the last remaining fringe of places that just don't get noticed by the rest of the world, either because they're so remote or they're so difficult and demanding to live in," says Audel.
Audel and the film crew face challenges like tight river access and trench foot in the tropics, and 47-degrees-below-zero nights in the Arctic. It's a reminder that the easiest places to live were already taken over by intruding cultures.
Audel finds it stunning how the people who live in these extremes are able to make an enemy (extreme weather) their friend. When Audel travels, he likes to take a page from the locals' book and use the same equipment the indigenous people rely on.
"In Norway we were dependent on Caribou skins and lot of natural stuff like that, stuff that's been around a long time," says Audel.
When he visits traditional-living people who are so reliant on seasons and patterns in nature, it's impossible not to notice the threat of climate change. Audel speaks with cultures who've seen sea changes just in the last generation. He talks with northern folk who are facing unpredictable winters, influencing their livelihood on Caribou herds in nuanced ways. He spends time with oceanic people who have noticed that the corrals just aren't growing anymore.
"Every single place we go has its own environmental and cultural threats," says Audel. "A lot of them are struggling with alcoholism or governmental conflicts where the government is taking over their land and not really allowing them to carry on their traditions."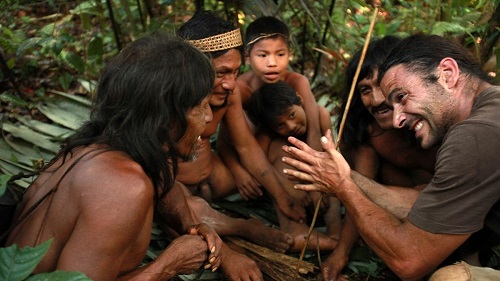 Part of Audel's personal mission is to bring awareness of these issues to mainstream culture. It's a difficult task, one that increases dramatically when considering that American television viewers just aren't into it.
"American television viewers don't want to see the conservation issues," says Audel. "They don't want to see the damage that's happening around the world. They just want to watch a happy television program."
Audel, who taught science at Spokane's Ferris High School for several years, knows that teaching environmental awareness is a huge factor in moving forward.
"We need to be made aware of things like what impact plastics have, where our water comes from, where our garbage goes, and things that are happening with our natural resources. It's so easy for us to live our daily lives without really thinking about the impact that we have, or the things that are being changed behind our backs," he says.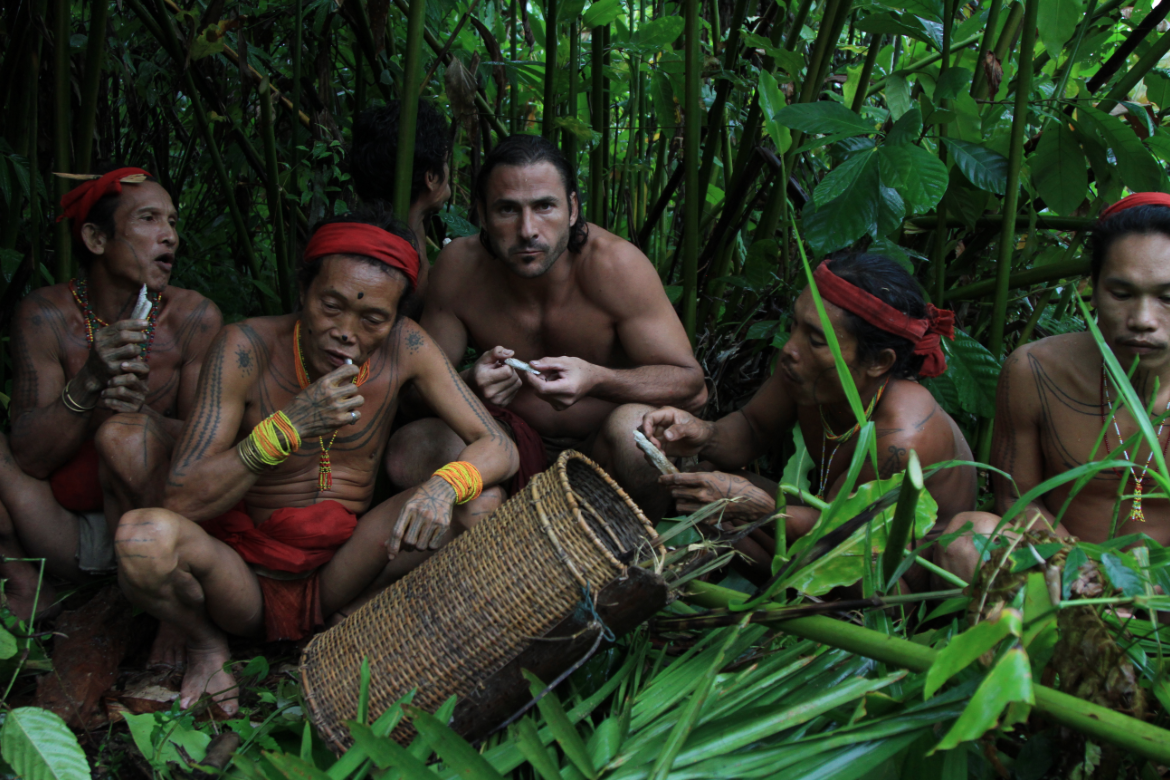 If Audel could include more in his show, he'd go in-depth to the ways of the traditional-living people he meets, who live in touch with the natural world every day.
"Every day we're losing languages and this traditional knowledge. I wish there were ways to tackle every single problem, but almost every place we go is overwhelming, and the world is changing so fast," says Audel.
Fortunately, Audel is able to work with a film crew that also cares deeply about conservation. Join Audel at the Spokane Great Outdoor and Bike Expo on Saturday, February 24, at 12:45 p.m. to get inspired.
"It's kind of like, the more you know, the less you need. You go into these places where people have been living outside their entire lives and they don't have camp stoves or Thermarests. They know how to make it from the environment, and that's really cool."
About the Spokane Great Outdoor and Bike Expo:
Where: The Spokane Convention Center, 334 W Spokane Falls Blvd, Spokane, WA 99201
When: Saturday, February 24, 9:00 a.m. – 5:00 p.m. and Sunday, February 25, 10:00 a.m. – 4:00 p.m.
Tickets here
More Info here
Lisa Laughlin is a contributor and digital editor for Out There Outdoors.