INLAND NW FAT BIKE TRAIL SYSTEMS
There's no need to trade bike shoes for slippers once the snow starts falling. With wide, balloon-like tires and modern trail bike features, fat bikes make short work of long winters. And with the abundance of regional trail systems groomed for wide wheels, even the most winter-averse among us will be begging for more snow.
RIVERSIDE STATE PARK
When there's snow on the ground in Spokane, Washington's second-largest state park offers fat biking opportunities second to none. Washington State Parks, in partnership with Spokane Parks and Recreation, grooms mixed Nordic/fat bike trails out of the Seven Mile trailhead. In addition, Evergeen East, in conjunction with Wheel Sport and Spokane's Original Fat Bike Association (SOFA), groom singletrack trails from the Wilbur and and Deep Creek trailheads. With almost no elevation gain or loss, this is a great spot for beginners or cyclists with children in tow. But the scenery—tall ponderosa pines, basalt outcroppings, and the steam-wreathed Spokane River—will appeal to all.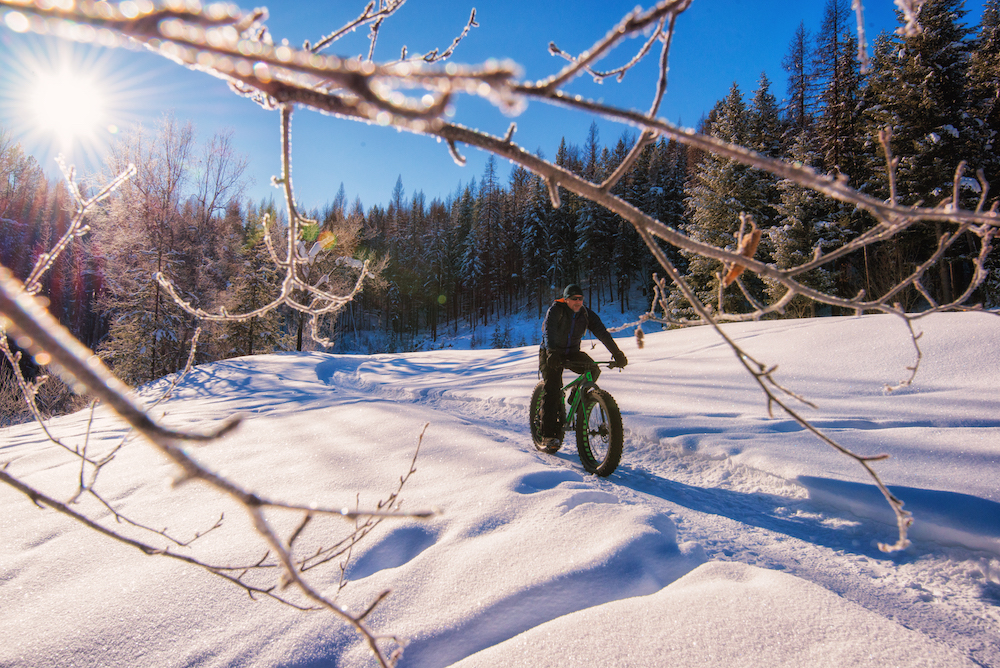 MOUNT SPOKANE STATE PARK
Like at Riverside, Washington State Parks and Spokane Parks and Recreation partner to groom routes for fat biking. Here, fat bikers have access to the multi-use trails. (The Nordic trails are closed to wheels.) The Kit Carson loop out of the Lower Kit Carson loop road parking lot is a classic, winding its way through snow-covered cedars and past icy streams. In addition, the Smith Gap warming hut makes a nice spot to warm up with a hot beverage by the wood stove. (Remember: you will need a Washington Sno-Park permit to recreate within the park.)
SYRINGA TRAIL NETWORK, SANDPOINT
Sandpoint's cycling club, the Pend Oreille Pedalers, continues to expand its beloved Syringa trail network, and its snow groomers have kept pace. With the addition of several trails—Rotarian and Green Heart—in the new VTT portion of the network, Syringa features more than seven miles of snow-packed singletrack, all built to modern trail standards with big banked turns and fun rollers.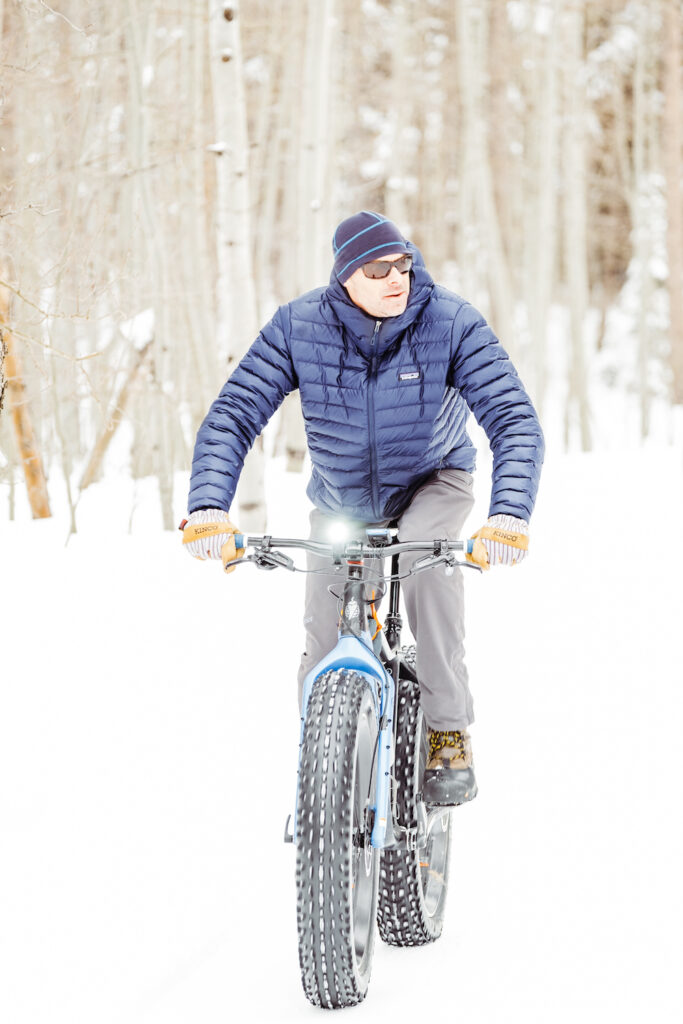 CANFIELD MOUNTAIN, COEUR D'ALENE
Advanced fat bikers looking for some incline can head to Canfield Mountain outside Coeur d'Alene. In addition to Forest Service roads, Dave Dutro from Trail Maniacs maintains a number of the moto trails in the multi-use network. Challenging climbs such as those on Penn Station will reward riders with swooping, whooped-out descents.
LOCAL SKI AREAS
As fat biking becomes more firmly established, local ski areas have opened their groomed Nordic trails to two-wheeled travel. At 49 Degrees North, the Nordic center allows bikes on its 15 miles of groomed trails, conditions permitting. Likewise, Schweitzer has nearly twenty miles of trails at the base of the resort. Check with the respective resorts for current conditions, pass information and rentals.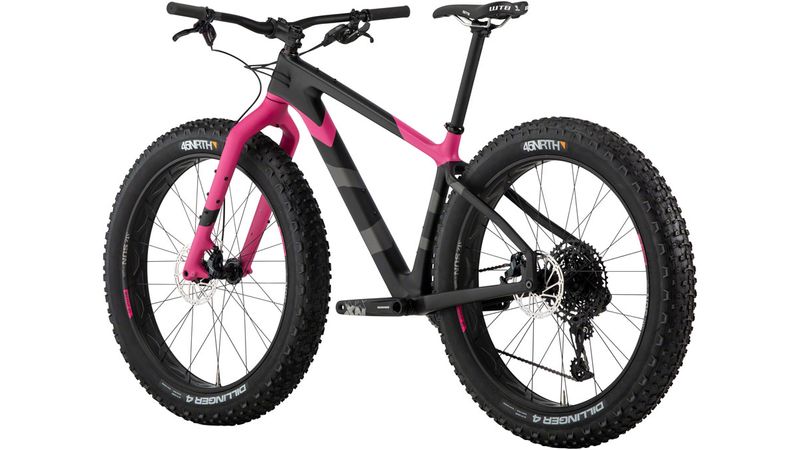 Where to Get a Fat Bike in Spokane
Wheel Sport is proud to carry Salsa fat bikes and, new this year, Minnesota-based Otso Cycles. With over a decade of fat-biking pedigree, the Salsa Mukluk is a do-it-all workhorse with cargo mounts to extend your adventure. The Salsa Beargrease is a nimble carbon groomed-trail race machine. The Otso Voytek features front suspension on a surprisingly featherweight frame for maximum agility. Both brands bring cutting-edge trail bike design to wide-wheeled riding.
(Sponsored by Wheel Sport Bicycles)