Could this be the summer when your kid is ready for sleepaway camp? With the surge of interest in overnight programs, don't delay registering. Last summer, many Inland Northwest camp sessions quickly filled. My kids say camp is their favorite thing about summer. If you're not quite sure about joining the club of camp-parents, here are the top myths I want to dispel.
Myth #1: Camp is too expensive. Truth: Most organizations offer financial scholarships for campers in need. Camp directors are sincere about not wanting any kid to be left out. While registration can cost hundreds of dollars, the positive outcomes that only a camp experience can provide—including social-emotional benefits—are well worth the cost of adult-supervised recreation and three meals a day.
Myth #2: My kid must go with a buddy. Truth: While requested cabinmates can minimize jitters, kids generally make friends more easily than adults. Plus, there will be other campers arriving solo. Camps have a unique vibe, with staff who ensure that kids feel safe and cared for.
Myth #3: My kid will miss home. Truth: When kids participate in a program that strongly aligns with their interests, they will thrive. Kids will be too busy having fun to miss home. Besides, cabin groups function like little families and stay together all day. That said, don't send your kid to camp while the rest of the family is going on a vacation or celebrating a special event.
My most important advice: do not choose a camp program that your kid won't really enjoy. Camp (especially a sleepaway one) is not the place for a kid to "learn how to like" something. Here are some favorite regional camps and programs that prioritize high-adventure and skills-based, hands-on outdoor learning experiences for Out There Kids.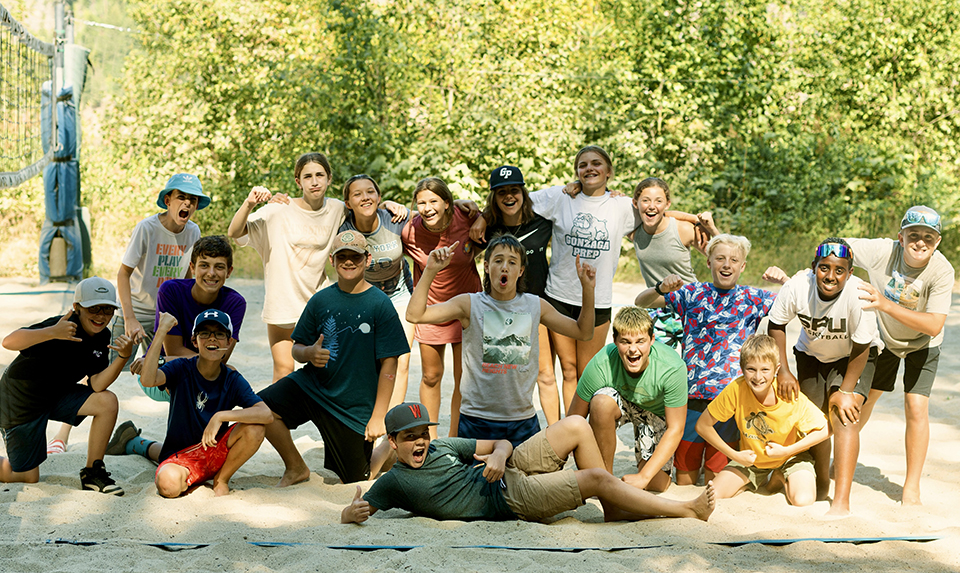 OVERNIGHT ADVENTURE CAMPS
Camp Spalding
Overnight camps with lake watersports and adventure recreation, including paddling, "The Blob," archery, mountain biking, rock climbing, a high ropes course, and ziplining. Located on 500 wooded acres at Davis Lake, near Newport, Wash.
Selkirk Outdoor Leadership & Education (S.O.L.E.)
S.O.L.E., based in Sandpoint, specializes in fieldwork experiences and wilderness expeditions for older students.
Twin Eagles Wilderness School—Outdoor Adventure Camps
Week-long camps in Priest River, Idaho, for ages 10-18. With only two sessions and limited participant numbers, there is an application process (new this year). Previous wilderness survival camp experience required.
DAY ADVENTURE CAMPS
Evergreen Mountain Bike Alliance: Dirt Camps
Kids of ages 8-13 learn a wide range of technical MTB skills during 5-day camps. Evergreen East, the alliance's Eastern Washington Chapter, hosts camps at Camp Sekani/Beacon Hill park in Spokane.
Mt. Spokane Day Camps
Hosted by Mt. Spokane Ski and Snowboard Park, the bunny hill gets transformed into a MTB park and the entire state park is open. Two programs available: Mountain Bike Skills (4 days) and Mountain Adventure (3 days).
S.O.L.E. Junior Naturalist Program
Day camp for immersive nature exploration and hands-on environmental education. Sessions take place near Sandpoint (Round Lake State Park) and Coeur d'Alene.
Spokane Parks & Recreation: Outdoor & Adventure Day Camps
Different sessions at Camp Sekani focus on wilderness survival or disc golf, while horseback riding camps take place at a different location. For Adventure Camps, Riverside State Park Bowl & Pitcher area is the "base camp" drop-off/pick-up place. Program focuses on high-adventure sports like whitewater rafting, kayaking, rock climbing, and much more.
Twin Eagles Outdoor Adventure Day Camps
Four different themed programs for ages 6-12, at locations in Spokane, Sandpoint, and Coeur d'Alene. Kids learn survival skills like foraging, shelter-building, and making fire by friction. Due to high demand, registration is limited to no more than two camps per child/teen.
Wild Walls Climbing Gym: Indoor Climbing Camp
Located in downtown Spokane, week-long day camps (ages 7-14) teach climbing skills, top-roping, belaying, bouldering, and much more. Although indoors, it's no less fun to go rock climbing.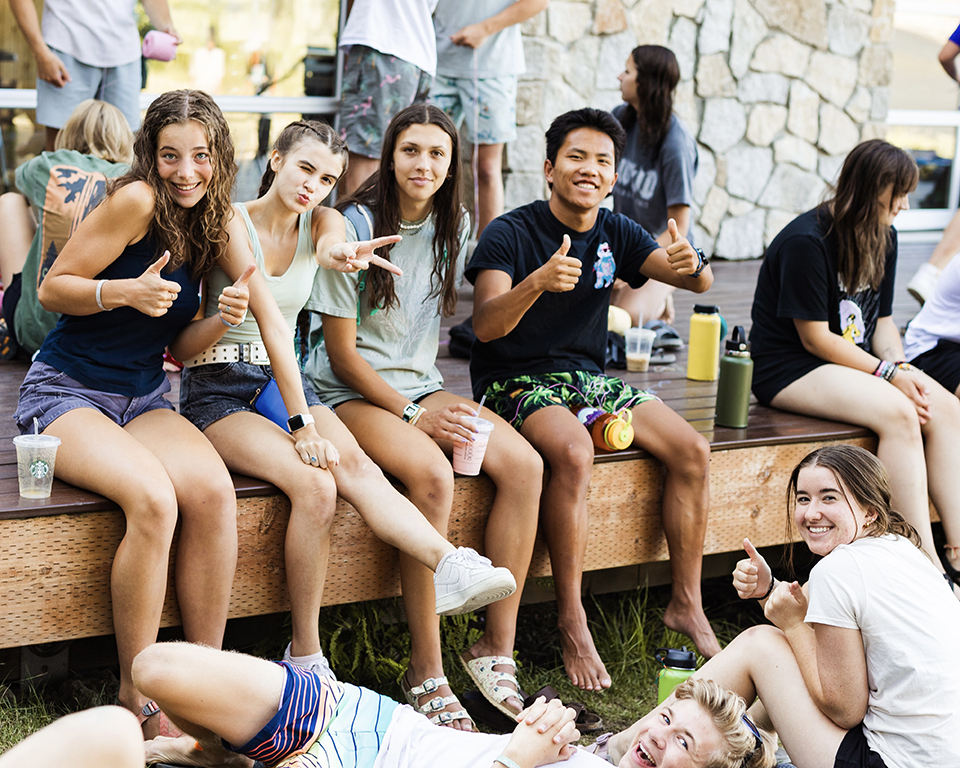 Adventure Summer Camps for Teens Too
Turns out that teenagers can live without their phones for days in a row. Having fun without devices or screens is just one of the benefits when teens go adventuring with Breakwater Expeditions, an organization based in Sandpoint, Idaho, that specializes in adventure-travel and wilderness therapy.
Breakwater trips aren't classified as vacations or summer camps—in fact, Program Director (and co-owner) Angie Roberts and her staff are intentional about referring to the kids as "students" or "participants."
"We are very much into the 'expedition' model—meaning, we're a group of people embarking on a journey with unknowns . . . moving from Point A to Point B as a group, safely and comfortably," says Roberts. "We're not out there to be 'hard-core'—we're out there to be together, enjoy the experience and the spaces we're in. We don't aim to 'rough it.'" This differentiates Breakwater from hard-core wilderness trips often tailored to "troubled teens"—not all backcountry, but also not comfy resident-camp style.
Also noteworthy: Breakwater trip guides aren't camp counselors. They're adults with college degrees in social work or counseling, who work as a Breakwater trip guide as a break from their clinical-work. Strength-based programming frames the expedition's 7-14 days, and students experience graduated challenges. No previous camping or other experience is necessary. With only 6-8 students per trip, each trip is tailored for those participants. Students with autism, ADHD, or self-identity struggles are very welcome.
"Some of the physical aspects of the trips aren't as difficult as people think they might be," says Roberts. "Not every kid on a trip will know how to, or even learn how to, set up a tent. But maybe that student's skill is cooking on a camp stove." Students learn cooperation and flexibility to accomplish group goals. That's why Breakwater guides teach and encourage students to "take the effort to notice their own strengths and challenges, learn about themselves, and ask for help from their trip peers and guides," adds Roberts.
Breakwater Expedition's Teen Trips 2023
Breakwater offers high-adventure recreation over the course of 7-14 day trips. Three trip options include canoeing and canyoneering in Utah; backpacking in Yellowstone; and sea kayaking around the San Juan Islands. Students can go on one, two, or all three expeditions, which can be linked together for more than 30 days of guided adventure-travel. More details at Breakwaterexp.com.
Amy McCaffree is Out There Kids columnist and adventure-mom to two kids. Nature is her happy place, including forested campsites, hiking/biking trails, rivers for fly fishing, and lakes for paddling.