By Wil Wheaton
If you spend multiple days or longer living out of your tent, vehicle, or camper on public lands, you know that being able to carry large amounts of clean water with you is key. Even for campground camping where walks to the water spigot over and over become a pain, a large-capacity water storage bag like the Watercell X from Sea to Summits (they come in 4-, 6-, 10- or 20-liter sizes) makes camp life so much better. And the lower-capacity sizes are light enough and perfect for backpacking.
The Watercell X is packable, tough, versatile, and BPA and PVC free, and the shower head feature is great for cleaning everything from dishes to your own stinky self. It's also a complete water storage and filtration system with an opening that is compatible with industry-standard water filtration systems. I also love the adjustable strap around the bladder that gives you multiple options for hanging it for filling and use.
MSRP: $39.95–69.95. Seatosummitusa.com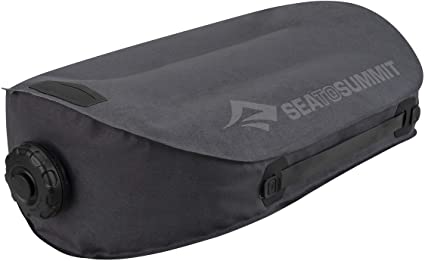 Find more gear ideas, reviews, and recommendations in the Gear Room department.