ViewRanger and Casio have partnered to create a navigation system that makes it simple and fun to map and follow trails from your wrist.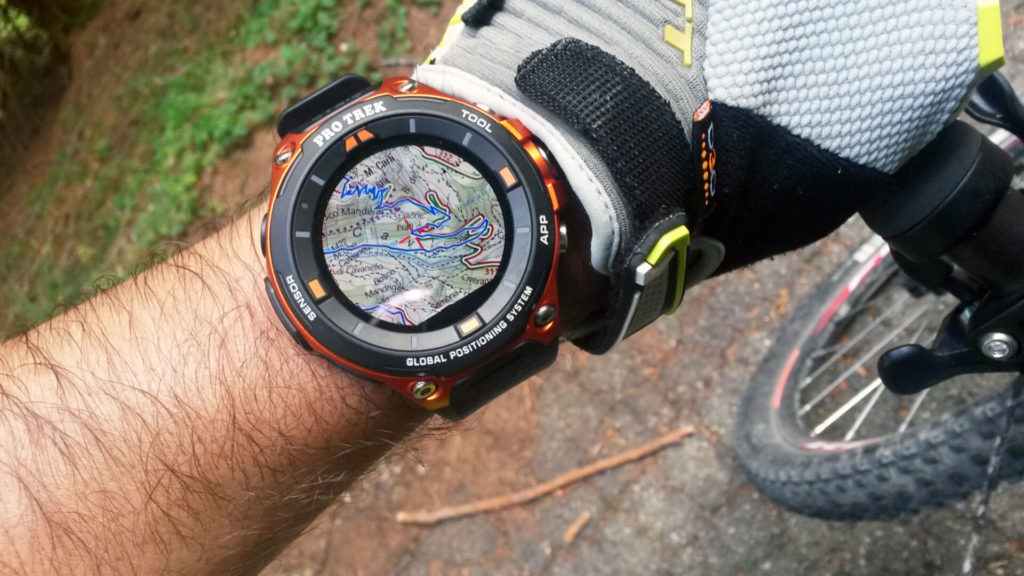 Sponsored Content
By Doug Schnitzspahn

Up above the cool riffles of the South St. Vrain Creek in the Colorado foothills, the hot, dry trail to Miller Rock turns into a confusing maze of jeep roads, dead-end user paths, and double track. It's worth climbing up here from the creek, but it's not easy to find your way back down. With the added pressure of a 2-year-old in a pack and a 12-year-old who is getting hungry, we think we are on the right track but we can't be positive—and we don't want to make a mistake. At the next fork, I feel a gentle buzz on my wrist. It's a signal from my Casio PRO TREK watch. We uploaded a ViewRanger route of the trail and the watch is reminding us exactly where to go. Sure enough, we make a right turn here to get back to the creek for a picnic. A potential disaster of a day is saved.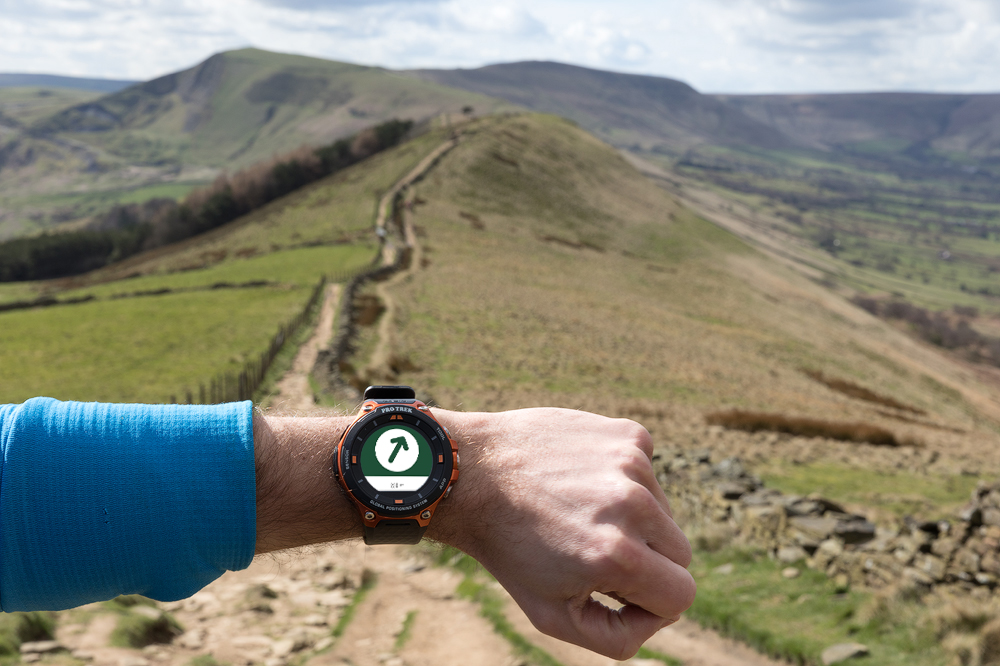 Map geeks that we are, we have been big fans of the ViewRanger system for years. In fact we partnered with the GPS and mapping experts to create a library of routes for hikes, bike rides, ski tours and scrambles across our home base in Colorado and beyond (see below). The key to ViewRanger's success has always been how easy it is to use—the system doesn't just give you maps, it makes it a snap to map your own routes and find oodles of user-created routes. And a deeper partnership with Casio has made following those routes even easier.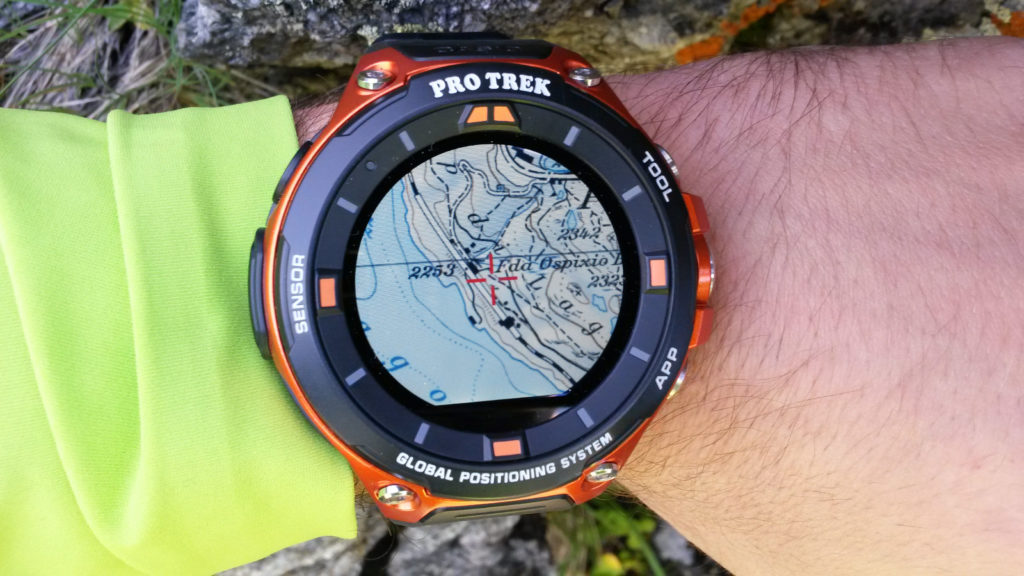 Casio's new PRO TREK outdoor smartwatches link seamlessly with ViewRanger maps via Android and iPhone, giving you a mind-boggling library of trails to follow from your wrist. The ViewRanger platform partners with more than 50 national map agencies and publishers and more than 2,000 brands and organizations to give you routes all over the world—from Scandinavia to Colorado's Mount Sneffels. And the smartwatch—which also gives you the power to track your fitness levels on any hike—will hold saved routes and maps in 20 different styles for 17 different countries. That makes it the simplest, most powerful wrist navigation system we have ever used.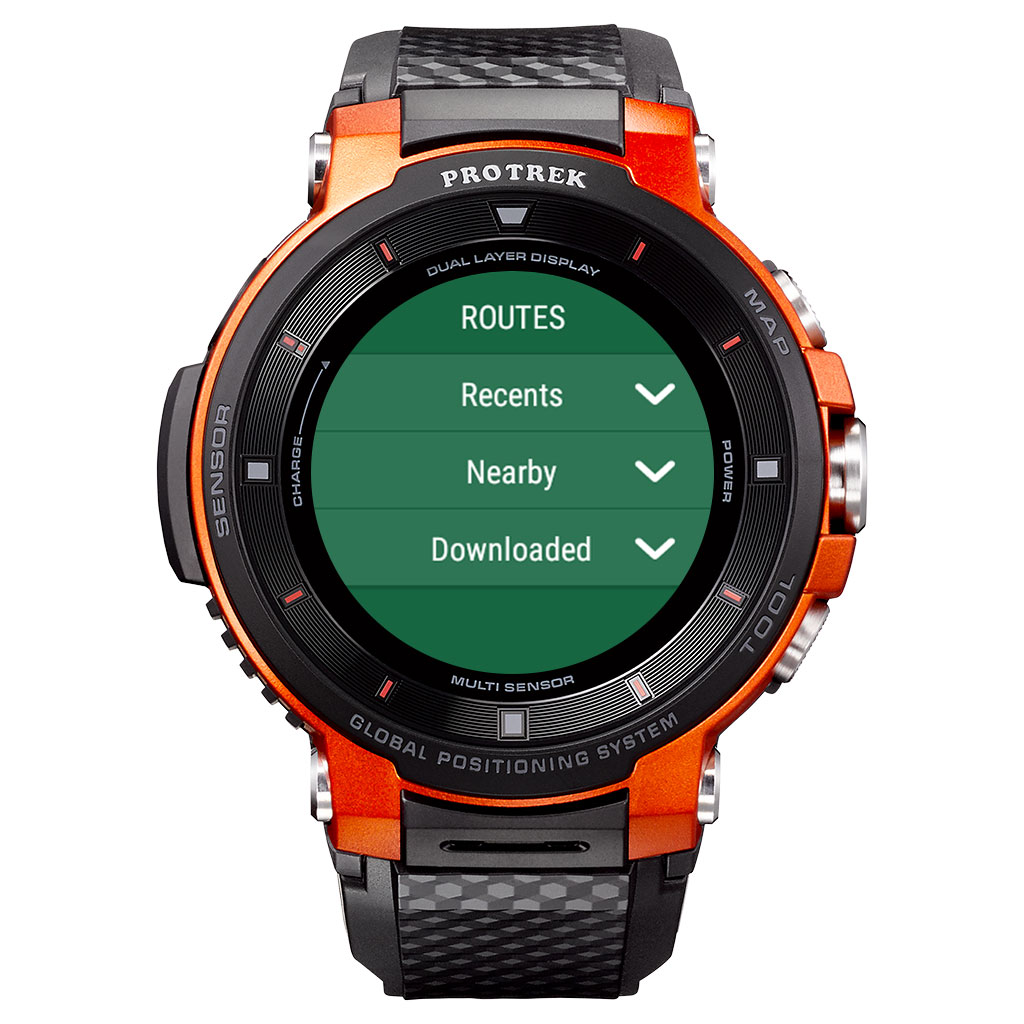 As long as you download the route when you are in service, you don't need a smartphone connection or WiFi once you are out in the wild—a huge plus and a benefit you won't find on other systems. When online, the system can also find routes within 1.5 kilometers of your location, giving you options for a wide range of hikes once you park at a trailhead. Along the way, you can check barometer readings, take a look at GPS and compass coordinates, even double check your location with downloaded maps. And as we mentioned above, the watch will buzz on your wrist when you should be making a turn.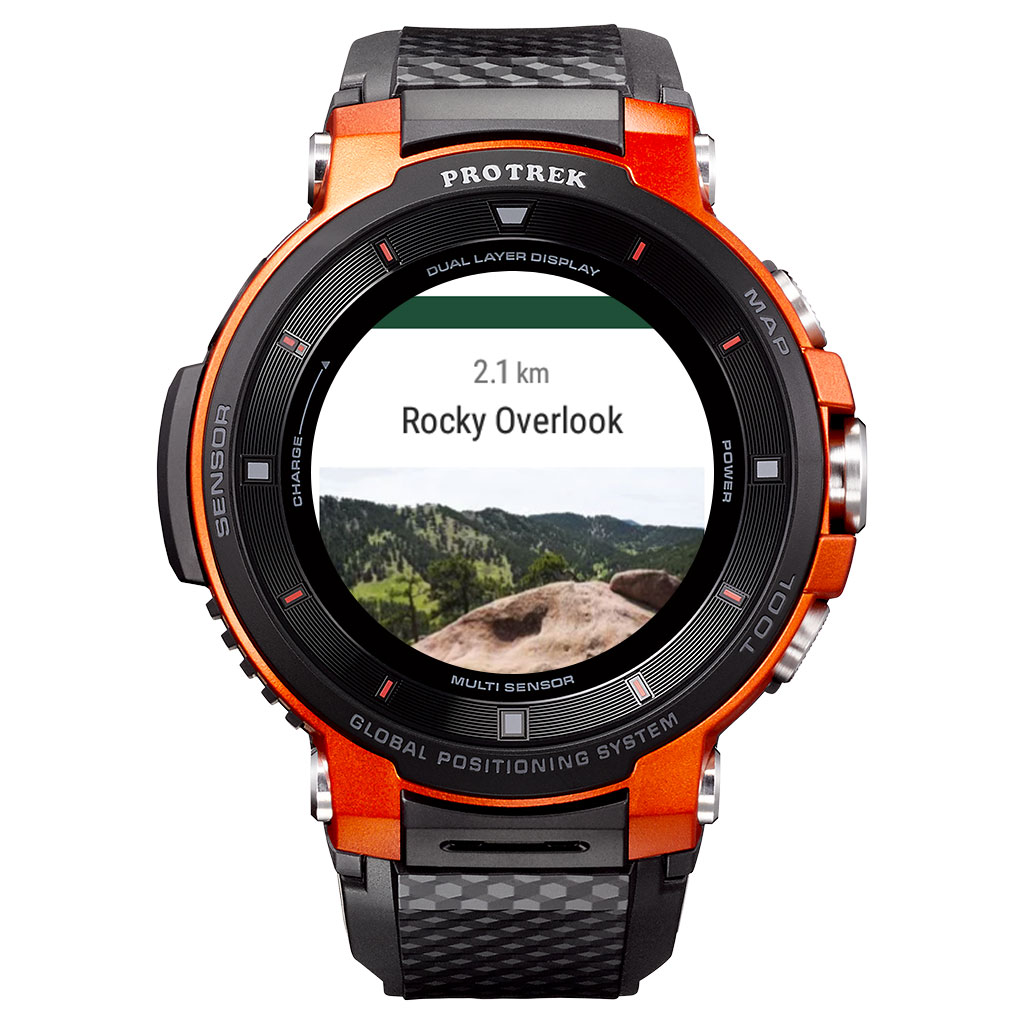 Perhaps the best feature of the system, however, is AutoPlot (currently available on iPhone and coming soon to Android). Not sure of the exact trail you want to take, but interested in hitting up some objectives? No worries. You just choose waypoints and ViewRanger finds the best way to get there and back. You can AutoPlot on your iPhone then send the route to the Casio watch, so that every turn is on the map on your wrist. Best of all, you can AutoPlot for everything from big hikes to urban walks to gravel-grinding bike rides. We tested the function with a hike from our home in Boulder Colorado up into our local trail system and then back down into another neighborhood to wrap up with ice cream at local favorite Sweet Cow. It worked better than Siri.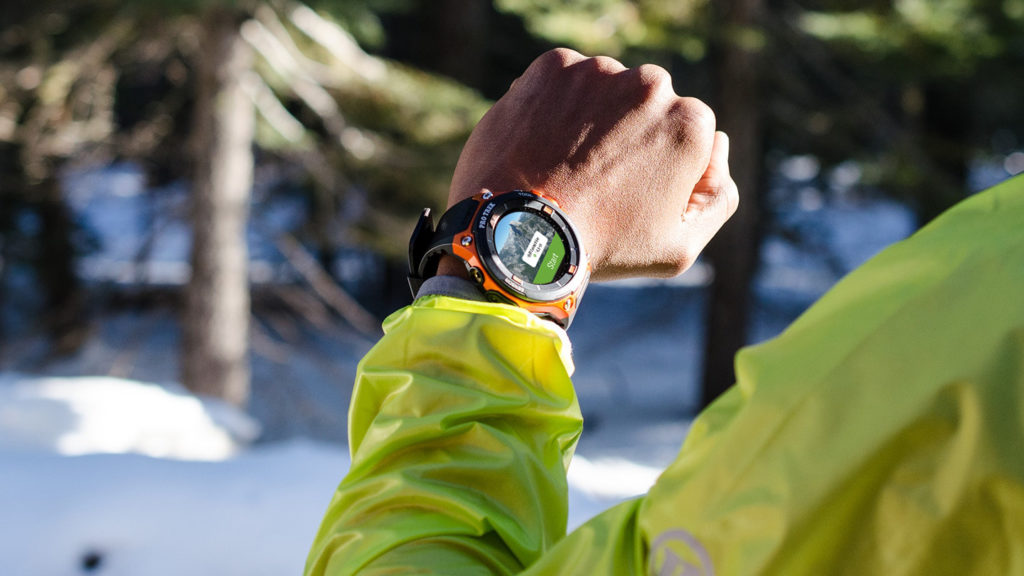 Beyond the ability to have a trail guide at your fingertips no matter where you go (we are currently traveling in New England and just downloaded the Dublin Trail, an alternative route up the ever-popular Mount Monadnock), the system aids adventure. It makes it easier to plot out gravel bike rides on dirt-road labyrinths. It can get you up to find hidden gems like the wreckage of old airplane crashes. It can help you create interesting scramble routes up peaks. Most of all, it just gives you peace of mind when you are exploring. Oh, it's also a lot of fun with very little tech hassle.
Download Adventure
Want to get started? Here are some of our favorite ViewRanger routes that we have published on Elevation Outdoors. Download them and start exploring.

This moderately challenging hike just 25 minutes from downtown Denver, brings you to the top of a 7,260-foot peak.
Gain the summit of one of Colorado's most enjoyable Fourteeners via the alternate East Ridge Route.
To reach the rim of this famed volcano, you'll follow a path that soon ends up above timberline for scrambling over chunky lava flows, snow and ashy slopes. h
The easiest route up the Golden State's highest peak, the Mt. Whitney Trail, climbs over 6,000 vertical feet over about 11 miles, making for one big adventure for both novices and hardened peakbaggers.
Watch a video for more information here:
Learn more about Casio Pro Trek Smart: at https://wsd.casio.com/us/en/ and more about ViewRanger at https://www.viewranger.com/en-us/features/viewranger-for-wear-os
Sponsored Content