Protective and Rescue Gear for Backcountry Dogs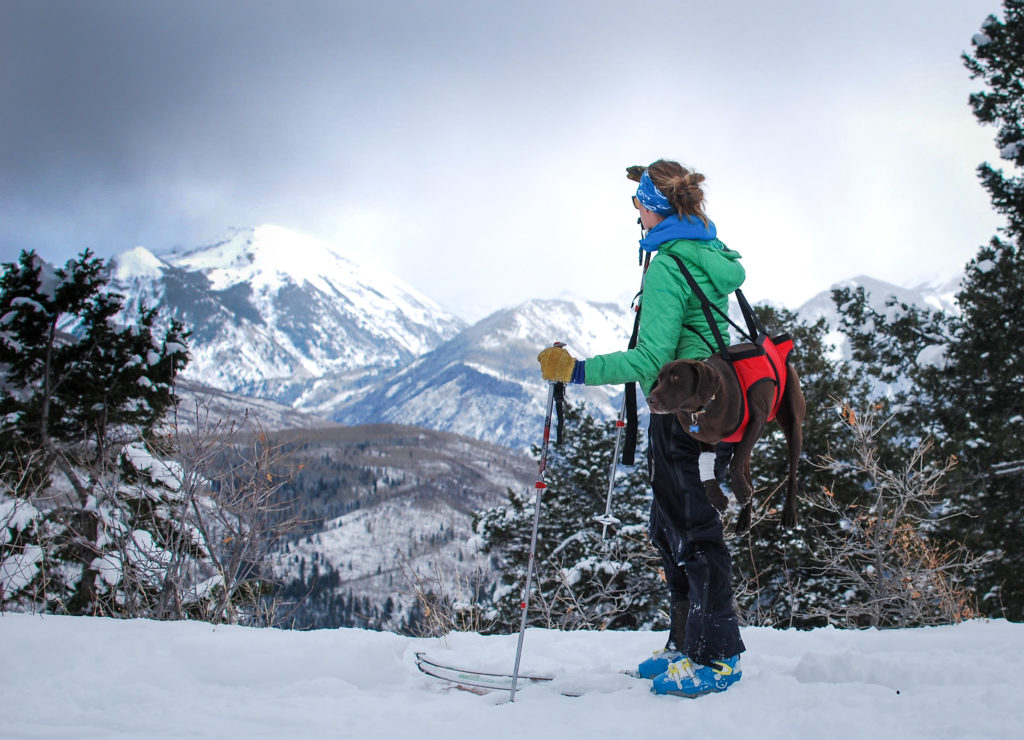 As the saying goes, "necessity is the mother of invention." For Paul Hoskinson, Fido Pro's founder, this phrase rings particularly true after a backcountry skiing accident involving his beloved German Shorthaired Pointer in 2017. Her leg was badly injured after colliding with his sharp ski edge and as she was unable to walk on her own, a very difficult and emotional emergency rescue ensued. After her recovery, Paul began to search for a piece of gear that would allow a person in a similar situation to self-rescue an injured dog from the backcountry. He found no such product and thus, Fido Pro and the Airlift were born.
"I'd been thinking about the inevitable for years. I'm an avid backcountry skier, trail runner, mountaineer and I take my dog along on most of my outings. It's always been in the back of my mind…what would I do if my dog became sick or injured miles from a trailhead?"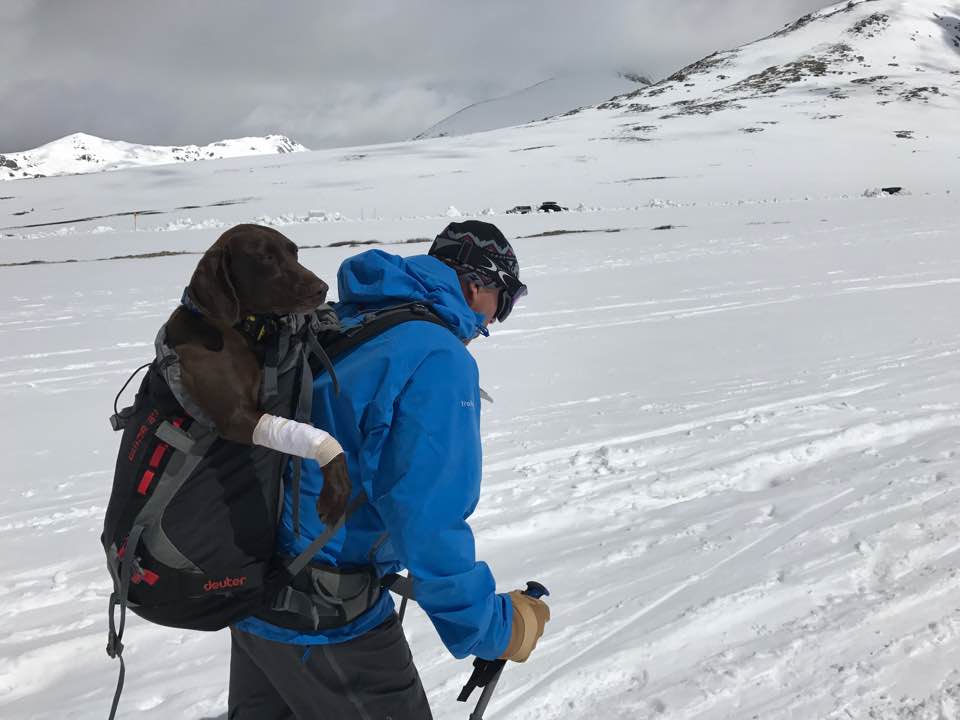 Every year, countless news stories surface about dogs becoming sick or injured high atop mountain peaks, deep within desert canyons, or even on casual day hikes several miles from the trailhead. These incidents can sometimes turn tragic and are, at the very least, scary and traumatic close calls for both dog and human.
As fellow outdoor enthusiasts and dog lovers, we personally witness the enjoyment that our canine companions receive by joining us. Fido Pro's mission is to encourage and provide the tools for outdoor users and dog owners to be more responsible and prepared when venturing into the backcountry with a canine.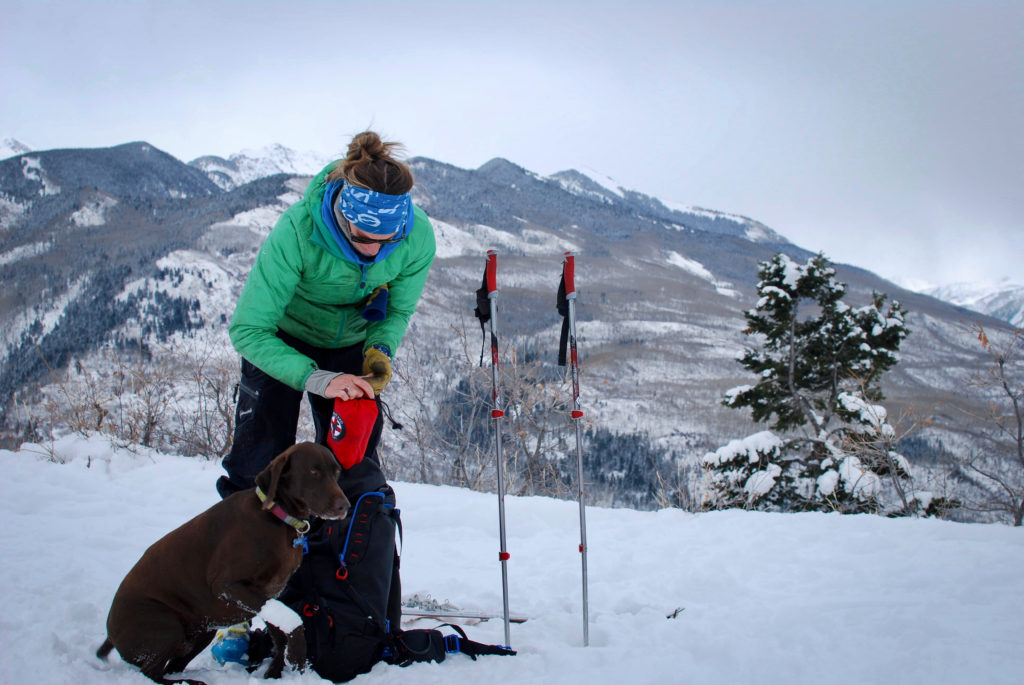 For the Airlift, Paul relied heavily on his experience as a climber and mountaineer as he sought to design a high-performance product that was lightweight and packable, yet strong and simple to use in desperate situations. Comparable to the size of a burrito, the Airlift weighs just 8.5 ounces. Packed into its stuff sack, the Airlift is meant to live in the bottom of your pack alongside your other backcountry essentials, to be used only when needed. The body is made from a durable, coated nylon packcloth and the frame features high-strength webbing and buckles.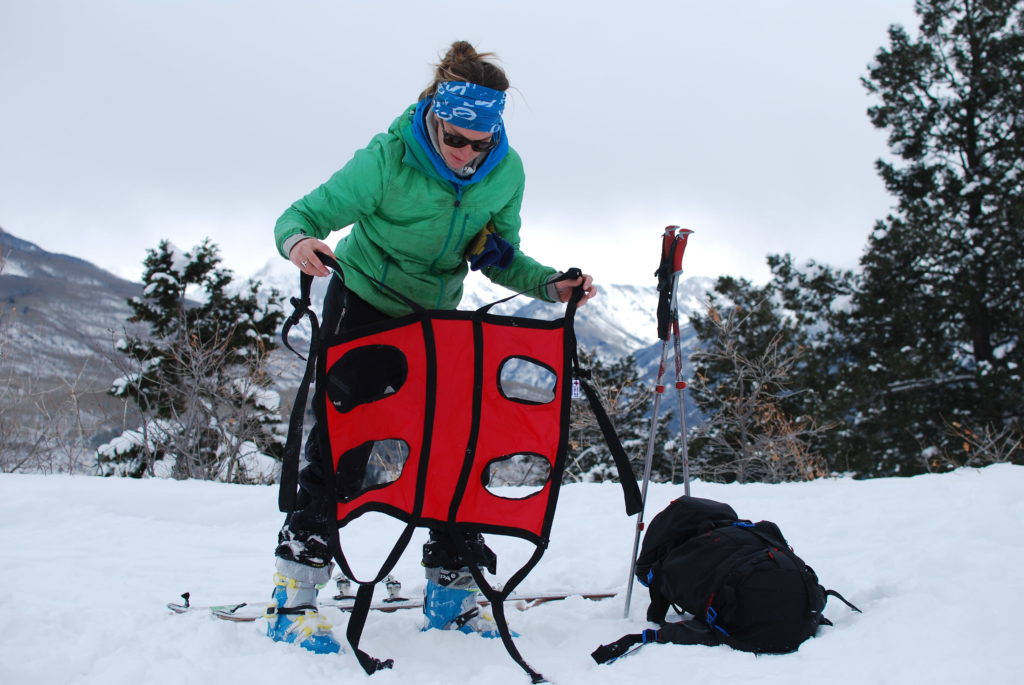 "The most difficult aspect of the design process was developing a shoulder strap system that would provide the dog and the human a comfortable ride and carry."
After several design attempts, Paul honed in on an eight point carry system—a design that is unique to the Airlift. This carry system features eight points of contact between the webbing frame and the nylon fabric body, which simultaneously distributes the dog's weight within the Airlift and provides multiple triangular-shaped supports that attach to the person's shoulder straps. As a result, the Airlift's carry system fits a majority of human body types, while comfortably supporting most medium to large dogs.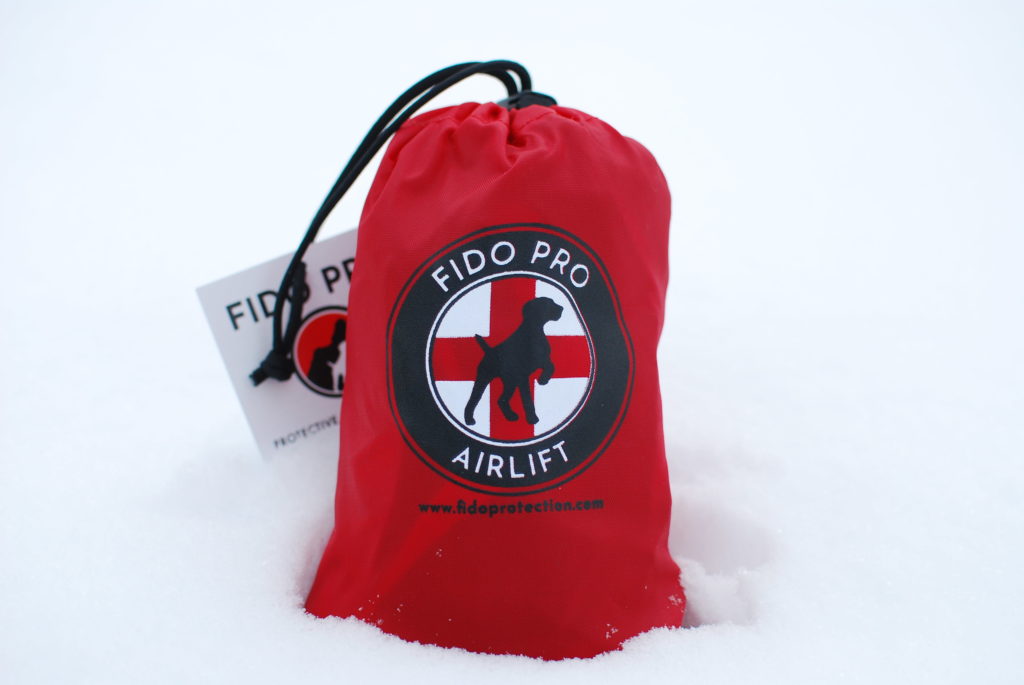 Make sure to stay tuned to our website for more Fido Pro product releases! We're currently working on new designs to further protect and rescue your canine companion.
(Sponsored Content) | Photos courtesy of Fido Pro