Fall's cooler temperatures and the colors of the changing season make it a great time to mountain bike. Here are several recommended trails for experiencing the seasonal glories of the Inland Northwest.
Coeur d'Alene
The Beauty Bay Loop near Coeur d'Alene leaves from near the Beauty Bay Campground. Trails 257 and 257C join the Carlin Connector to form a nearly 20-mile loop. Penny Schwyn, Education Director at Evergreen East Mountain Bike Alliance, says, "Trail 257 is fantastic in the fall." Evergreen East board member Dan Wilson echoes Schwyn, saying the trail is "doable by a wider range of riders and is a great day trail. It has stands of cedars and fir trees—lots of color in the fall with maple and other deciduous trees and perennial shrubs with golden and red colors." Stop by one of the Coeur d'Alene or Hayden bike shops for trail beta and directions from a knowledgeable local rider.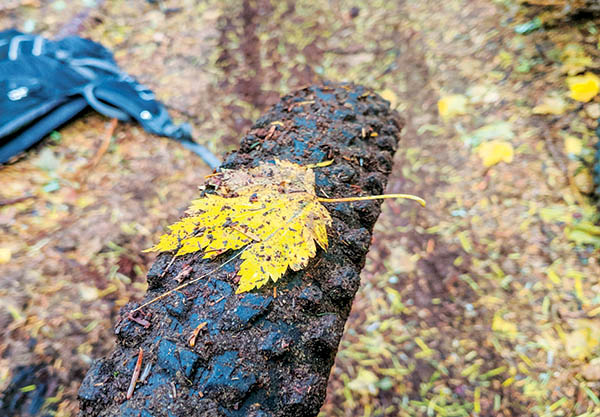 Bonners Ferry
Brian Anderson of Greasy Fingers Bike Shop in Sandpoint suggests going further afield, about 34 miles further. He says, "Several of the rides around Bonners Ferry offer great fall colors. The trails in the high country, above tree line, are where you can see the dramatic contrasts. Colors start getting good typically mid-September and well into October." One such trail is the Ruby Ridge Trail 35. Anderson says, "The trail offers challenging climbs and lots of rocks. After that, a close to a 3,200-foot descent" into the Moyie River Valley. This trail is also open to ORVs, so you may have some motorized company. This ride is more suited to advanced and expert riders, and bear spray is recommended since this is grizzly country.
Spokane
Mount Spokane State Park has over 80 miles of trails, with many of them in the intermediate level. Among the easier routes are the Kit Carson Loop Road, Lower Trail 110, and the Day Road. Mount Spokane's Nordic ski area provides 37 miles of mostly double-track trail options for all skill levels, with each trail marked by difficulty level, though those levels pertain to Nordic skiers. Because the canopy is primarily evergreen, the fall colors won't dominate, although perennials such as Indian paintbrush and blazing red huckleberry bushes brighten the ground cover. Dan Wilson, of the Evergreen East recommends a bit more challenging relatively new singletrack descent that ends near the park boundary. "The Goods Trail, aka trail 290, is simply stunning in the fall" This three-mile section of the Mt. Spokane Loop is rated as a black diamond. Prepare for a challenge. //
Bradley Bleck teaches English at Spokane Falls Community College and just finished another season of road bike racing with marginal results. He wrote about the state of road bike racing in the Inland Northwest in the April issue of Out There.
[Feature photo: Bradley Bleck]