The air is cool and crisp. When most people are thinking about tailgate parties and football, my thoughts turn to exploring the woods for fall mushrooms, whether edible or non-edible. It is always great to bring home edibles, but I more enjoy the thrill of finding something new or something I haven't seen in a few years. In this article, I will be taking you on a narrative mushroom foray to my favorite area in Mount Spokane State Park.
After we enter the state park, park at the first trailhead, which is across the road from the restroom. We will be taking trail 121. I barely get 20 feet on the trail when I spot my first edible mushroom. It is some flat-top club coral. These can be eaten raw and have a sweet taste to them. A great way to start our foray.
Next I find some milk caps (lactarius deliciosus)—edible, but not delicious by any means. The next mushroom I find is some scaly vase chanterelle. Technically edible, but not recommended. Some people do eat them, but many people have also gotten sick from them. Not worth the risk.
When the trail reaches a wet area, I find some wood ears growing on an old log. They may not look it, but they are a prime edible. Many people dry these and use them in soups, which is perfect for fall. They can also be used in stir fry. They have an interesting chewy texture, but not a lot of flavor. If you cut them off close to the tree, they will come back again after a good rain.
Not far from the wood ears, I spot the best of all the fall mushrooms: a large bunch of oyster mushrooms growing on one of the trees.They should also be cut close to the tree so they can grow back again.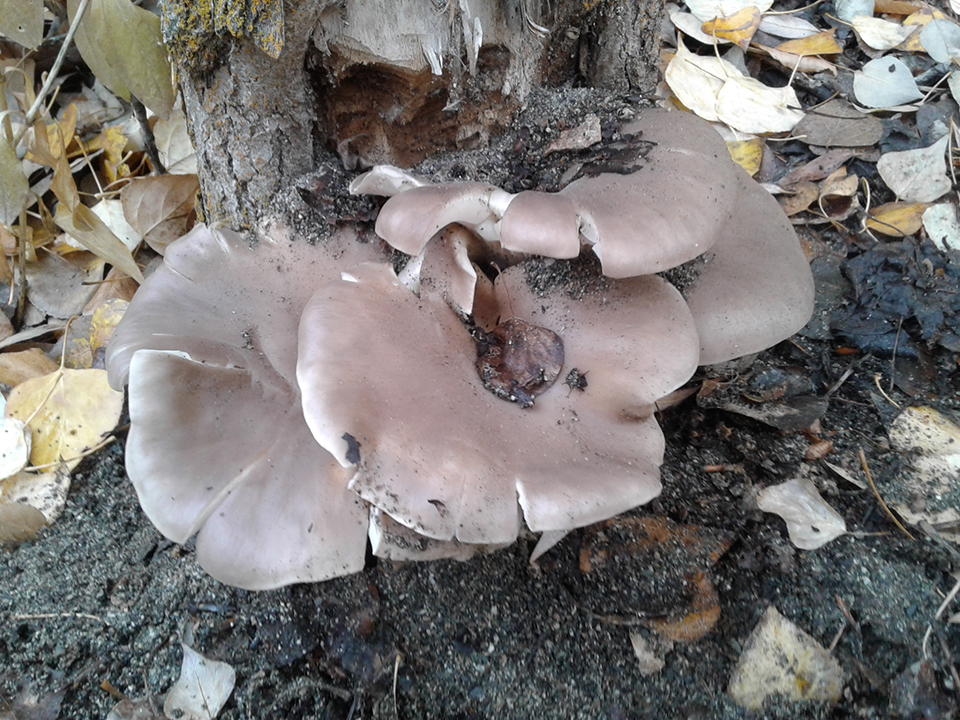 A short distance from the oyster mushrooms, the trail splits and I can either take trail 290 back to the parking area or go on 120 until it reaches 122 and goes down to the trailhead. I take the latter and soon find a couple more great edibles. The first one is a nice batch of honey mushrooms. They get their name because they have the color of honey, not because of their taste. A short distance down the trail, I find some King Boletes (also known as porcini). These are the best-tasting of all the boletes and probably the only one worth bringing home.
I stop for a lunch break and look at the list of different mushrooms I have found. Besides the edibles, I found many non-edibles. A couple of interesting ones are an Elfin Saddle and a Witch's Hat. A very good day indeed, I think, as I make my way back to the trailhead.
If you decide to check out this Mount Spokane area, get yourself a good mushroom book. I recommend "All That The Rain Promises and More" by David Arora, although it's always best to go with a mushroom hunting expert or two who can help confirm edible species until you are confident in your own identification abilities.
Here is my list of prime edibles to look for when you are out mushroom hunting this fall: oysters, king boletes, wood ears, honeys, bears' head/lion's mane, chicken of the woods, chanterelles, flat-top club coral, lobster mushroom, and shaggy manes. //
Rich Leon will most certainly be out mushroom hunting this fall, looking for something really unusual to photograph.
---