Explore new trails and old favs in this evolving mountain town
An hour north of Spokane in the beautiful Colville River Valley, Chewelah is best known by outdoorsy types for its proximity to 49 Degrees North Mountain Resort. Yet the ubiquitous natural beauty and proximity to huge swaths of public land have buoyed the development of new trails and opening of unique local businesses. Choose your own road trip adventure with a mix of hiking; mountain, road, or gravel biking; backroad exploring and wildlife spotting; or in-town imbibing.
Hiking Quartzite Mountain & Gold Hill
Despite being built by the Boy Scouts back in 2004, the Quartzite Trail, which climbs steeply for 1.5 miles to the top of Quartzite Mountain, is still not that well known. It's well worth trekking up the steep trail to the top for stunning views atop Chewelah's iconic peak. (Note that young children may struggle with the terrain.) Keep an eye out for a mailbox near the top that has served as a summit register for hikers. Find a map and trailhead directions at Wta.org.
 Another new Chewelah hiking option a few minutes' drive out of town are the trails at the Gold Hill Community Forest. A project of the Chewelah Valley Land Trust, there are miles of newly-built trails and old forest roads that climb the forested property where great views await. Hikers should keep an eye out for the occasional mountain biker on the singletrack trails, and there's one downhill-only bike trail that's best to avoid. To find the trails, drive north on 395 through Chewelah to Sand Canyon Rd. to Golf Course Rd., then follow the signs.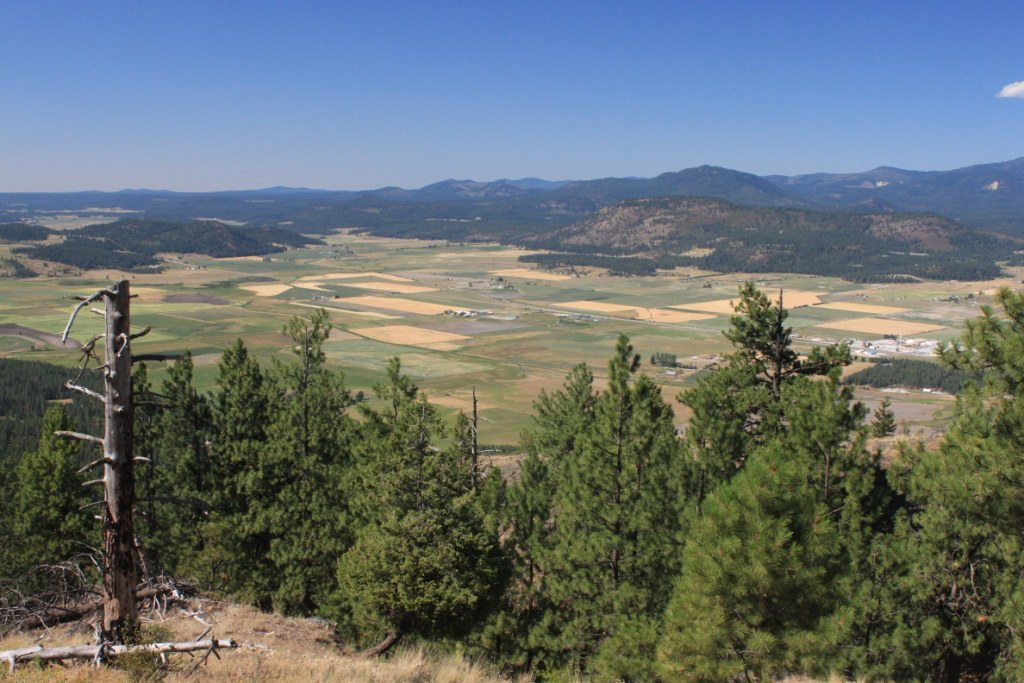 Fall Hiking and Mountain Biking at 49 Degrees North
September and October are great months to head up to the mountains at 49 for a hike or mountain bike ride. Autumn comes early in the higher peaks around the resort, making it a nice place for spotting fall colors on the sprawling acres of the surrounding Colville National Forest.
Mountain bikers looking for a short out-and-back pedal through the forest or a choose-your-own-speed workout climb to the top of the mountain will be rewarded with great views and fall colors followed by a fast descent back down. The resort recommends several service roads in the west, central and east basins that make for excellent mountain bike rides. The Nordic trails also offer a great tour on a mountain or gravel bike.
49 is accessible via hiking during the summer and fall as well. Hikers can explore the forest and fall colors on the Nordic trail system, service roads and, for an added challenge, the ski runs themselves. For an easier way to the summit, 49 recommends taking Portal to Silver Ridge.
When visiting the area in the summer or fall, keep an eye out for heavy machinery at work on the resort and don't block any gates or roads when parking. The best place to park is the main lot or Nordic area lot. Visit Ski49n.com/mountain-info/summer for a map and more info.
New Mountain Bike Trails Near Chewelah
Just a few minutes' drive from downtown, the new Gold Hill Community Forest trails offer 15 miles of routes that include new singletrack and old doubletrack logging roads that are open for mountain biking and hiking. The biking trails include a new machine-built flow trail, the downhill-only Balsamroot Bomber, as well as a great climbing trail and two other fast and fun more xc-oriented trails. Several laps will put a good dent in your day, a smile on your face, and a thirst in your throat for a cold drink back in town. Check out Trailforks for more info.
World-Class Road Biking
The Chewelah and Colville area are blessed with miles of smooth, lightly-trafficked yet highly scenic paved roads that seem to go on forever. There are plenty of hill climbs and flat valley cruisers to choose from. Many of the rides in the area were popularized and promoted by the Rotary Club of Colville in a regional road biking map. These options were recommended by Dave McGrane in a 2016 Out There article covering road rides in the area. There are several possibilities that wind through the valley, he wrote, including Zimmer, Old Hwy, Sand Canyon, Cozy Nook, Burnt Valley and Cottonwood Roads. These roads also make for a great back road drive.
"Try the flat Chewelah Valley Loop," writes McGrane. "Ride Hwy 395 south to Farm to Market then cross Waitts Lakes Rd. to Long Prairie and Forest Center. Come back on Hwy 231 to Valley and return to Chewelah on Hafer and Cottonwood (32 miles, 955 elevation gain)." For more area road bike ride ideas, check out McGrane's full article at Outthereoutdoors.com/five-epic-road-rides-in-northeast-washington.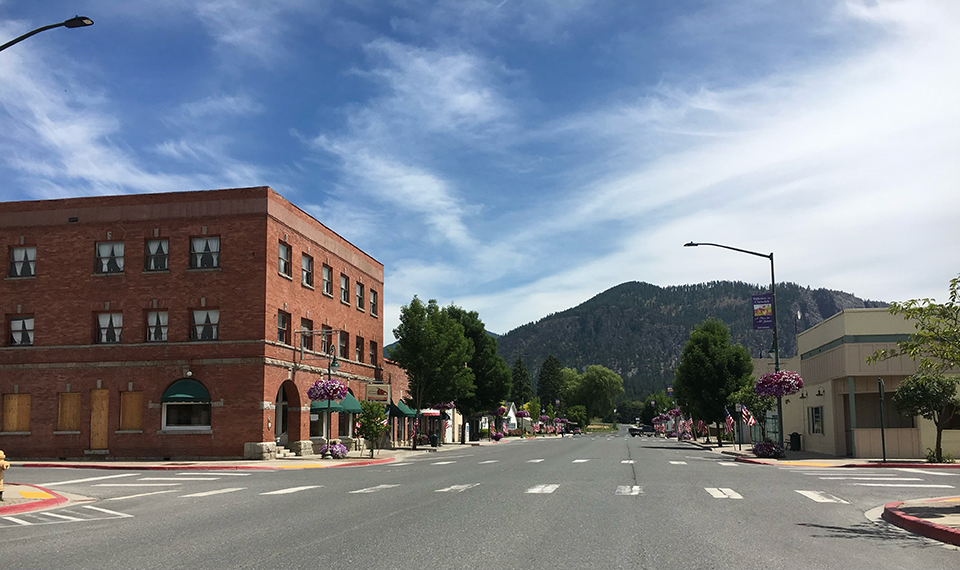 Re-fueling in Historic Downtown
Despite the blow the community felt when a recent fire destroyed Chewelah's Sety's Ace Hardware and the 100-year-old building where it was located, the community is thriving like never before. In the past decade, new businesses have begun to take root in the town that serves as the gateway to 49 Degrees North and thousands of acres of public land. Quartzite Brewing, which has indoor and outdoor seating where you can enjoy their highly lauded craft beer, opened in 2016, and other new businesses and old favorites are giving visitors and travelers more reasons to stop and check the town out.
This past summer, Andie's Sandwiches & Sports opened downtown, offering a huge selection of sandwiches and other sports bar fare. Right next door, long-time Chewelah watering hole and eatery Sporty's Bar & Grill has a massive menu full of Americana favorites. Be sure to wander around the shops at the Mountain Market on Main and check out the fine dining menu at Salt Bistro. Also downtown, the Yale Press coffee shop and café make a great stop before heading out for a day of hiking or biking.
Chewelah makes for a close-to-home fall road trip with plenty of outdoor adventure and in-town amenities to create a memorable and restorative weekend getaway.