When most people think of Washington State, the first thing that comes to mind is not the desert scablands. In fact, it is probably way down on the list behind such things as the Olympic rain forest, Seattle Space Needle, or the Seattle Seahawks. But it's a fantastic area to explore in the spring.
Washington's dry desert landscape is unique with an amazing array of plant and animal life. From March to May, the stark desert canyons and ragged buttes become ablaze with color from grasses, camas, death camas, buttercups, clarkia, and wild onions. The deep gullies and long, rolling plateaus echo with the call of coyotes at dawn and dusk. Deer, elk, and even a few bighorn sheep can be seen bounding across the vibrant and beautiful landscape.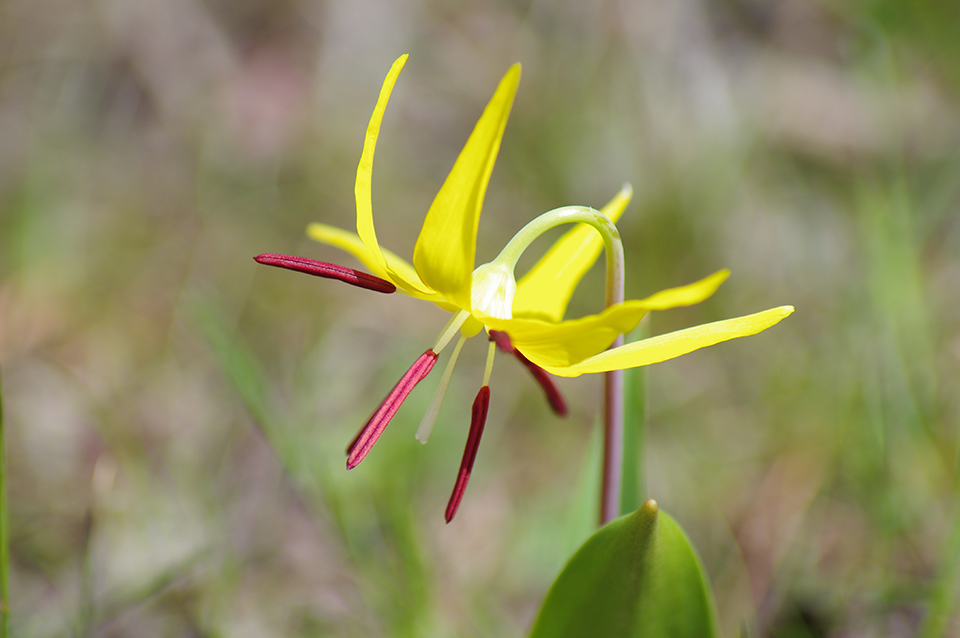 You are likely to come across smaller animals like wild hare, hawks, and rattlesnakes in this region. Observe them from a distance, and never try to move closer for a better view or camera angle, because your approach could be taken as an act of aggression. Chances of seeing a rattlesnake in the early spring are rare, because temperatures are still a little cool for them to be out and about. But by late spring temperatures are warm enough for them to be active, so it is wise to be careful. Wear sturdy, protective shoes. Long socks will also help you see any ticks you may pick up while walking in the brush.
The wildlife and wildflowers aren't the only source of beauty in Washington's desert country. This land features wild remote canyons, basalt cliffs, upland sagebrush plateaus, dry coulees, and one of the largest waterfalls in the country. Palouse Falls has a drop of 198 feet, comparable to Niagara Falls.
Perhaps the greatest risk hikers and photographers face while exploring desert country is not from rattlesnakes or wild animals, but from heat and sun. Cool temperatures in early spring can quickly turn to temperatures near 90 degrees in late spring. Coupled with low humidity, that can lead to heat exhaustion or heat stroke in hikers who aren't properly prepared. Be sure to carry plenty of water, wear a wide-brimmed hat, and use sunscreen even on overcast days as the ultraviolet (UV) light can be intense in these very treeless areas.
Mid-March to mid-April is the best time to be exploring the desert country, so check out a trail map of Eastern Washington and get out there to explore. A couple favorite areas to hike and photograph near Spokane are the Escure Ranch/Towell Falls, Fishtrap, and Hog Canyon near Sprague, Wash. You find a nice mix of marked trails, old roads, and plenty of areas to wander and explore. Both of these areas are managed by the BLM. To get more information on these hikes and many more areas to explore you can go to the BLM office at 1103 N. Fancher Rd, Spokane Valley.
From unique wildflowers to amazing waterfalls, Washington's dry side has plenty of variety to make this a hiker's paradise. (Rich Leon)