(sponsored content)
Calling all trail running enthusiasts and nature lovers! Get ready to immerse yourself in the stunning landscapes of Mt. Spokane at The Kan Trail Race. Ponderosa Racing is proud to present The Kan for its second year, offering a range of distances to cater to all athletes: 10k, 25k, and 50k. Ponderosa Racing was created by a local husband/wife duo to help cultivate the outdoor community in the Inland Northwest through trail events.
The Kan is not your typical running race. It delivers a true mountain experience and with improved course markings this year, you can focus solely on the thrill of the run and soak in the scenery. Picture yourself weaving through alpine meadows, huckleberry groves, and ancient pine forests as you conquer the trails. Another great aspect of The Kan is that you don't have to be an experienced runner to participate! Whether you're a seasoned trail racer or a beginner seeking a new adventure, this event caters to all skill levels. It's a wonderful opportunity to step out of your comfort zone and discover the joy of trail running in a supportive and inclusive environment.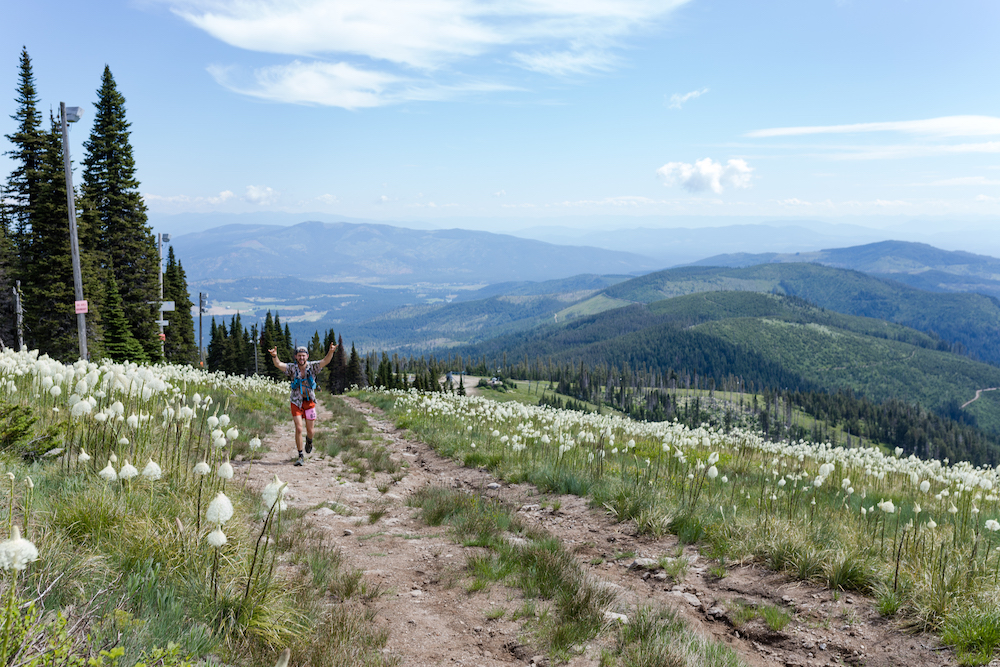 Mark your calendars for Saturday, July 8th, 2023. The 50k race starts bright and early at 7 AM, followed by the 25k at 7:30 AM, and the 10k at 8 AM. For the first time, all distances will feature chip timing for quick and accurate results! To fuel your performance, The Kan has also partnered with Maurten as its comprehensive nutrition sponsor. Maurten creates cutting edge sports nutrition, sponsors the Boston Marathon, and fuels some of the best athletes in the world. Packet pickup will be at Fleet Feet in Kendall Yards the night before, or the morning of the race if you are unable to make it. Registration is open until July 1!
The experience doesn't end at the finish line. Stick around to celebrate your achievements with refreshing drinks, soaking up the camaraderie and community that Ponderosa Racing aims to foster among participants. You'll have the opportunity to connect with like-minded individuals who share your passion for the outdoors and some good ol' fashioned sweat.
Are you ready to conquer The Kan yet? Head over to ponderosaracing.com to explore detailed course maps and profiles, and secure your spot in this thrilling event. Lace up your shoes, embrace the challenge, and get ready to hit the trails!
(sponsored content)