Spokane, Wash.
"We have a whole bunch of Spokane-area students who missed their disc golf sessions in schools and have been sitting around for months and need to get out of the house," says Erin Johnson with the Spokane-based US Youth Disc Golf Association (US/YDGA). "Families need kids to get outside with a challenge and reward, and since schools were shut down, we are trying to serve our community with what we know best and that's disc golf." It's something anyone can do, Johnson explains, and the game can be played safely during the ongoing pandemic right at home with a portable disc golf basket, homemade targets, or as a family or in small groups at one of the Inland Northwest's many Jr. courses and full sized courses. Sanctioned courses are listed at www.usydga.com. 
The US/YDGA engages students who are often not involved in other school sports in developing a love for the active, easy-to-learn sport of disc golf. Being a major disc golf promoter, Johnson's organization has also been installing Jr. Disc Golf Courses near schools and communities to create beginner and family-friendly practice zones and courses for nearly a decade. US/YDGA also typically partners with school districts to put on disc golf programs for students around the regions as well as disc golf summer camps in partnership with Spokane Parks and Recreation.
With those school programs and camps put on hold due to COVID-19, US/YDGA has responded by offering free disc golf instructional videos for beginners along with more advanced tutorial videos on its website (www.usydga.com). Once Spokane County moves to Phase 3, Johnson says his organization will be putting on small group, full-week disc golf camps at a cost of $120 per student, with scholarships available. The camps, billed as a "Corona Relief" events for parents and cooped up kids, will take place at several Jr. courses, including Ben Burr, Cliff Cannon, Friendship, Loma Vista, and Hays parks. US/YDGA is also putting on a major disc golf event in August that includes a qualifier event open to kids of all abilities followed by a final disc golf tournament with some pretty impressive prizes.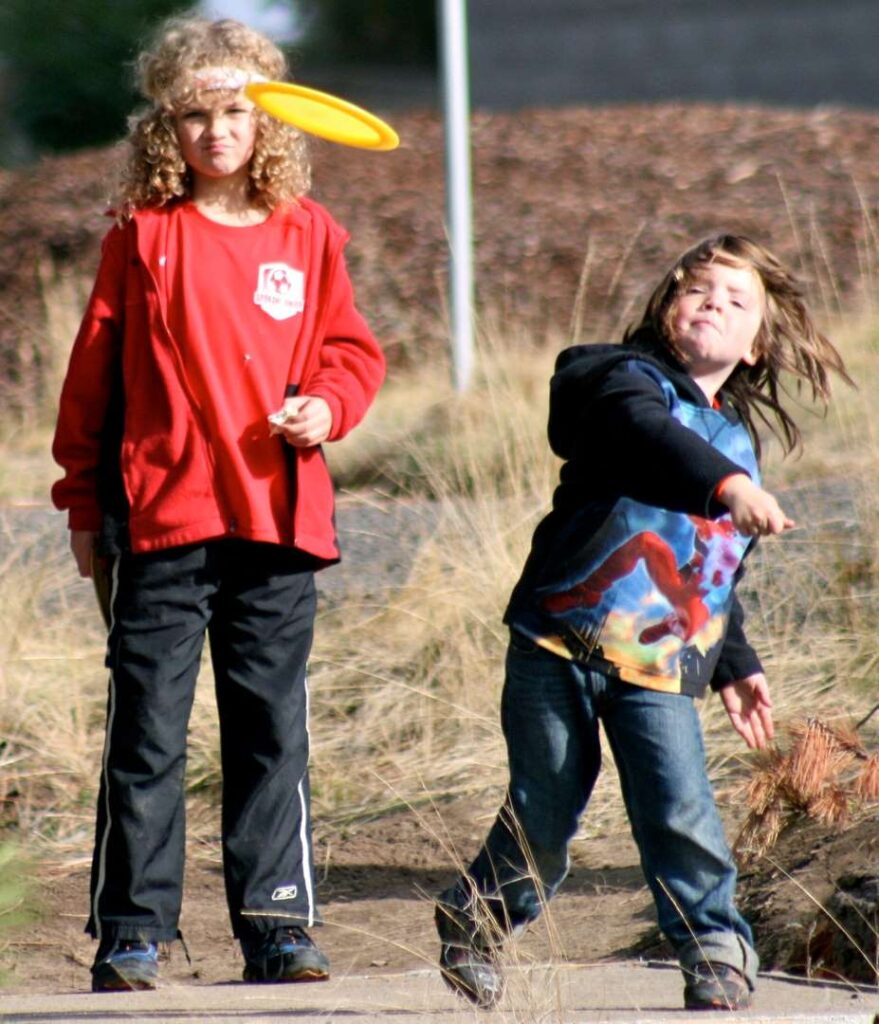 Johnson says the free tournament and qualifier event is open to all Inland Northwest students and will be put on with safety as a top priority, with an emphasis on physical distancing and sanitizing discs and baskets on the outdoor courses. Kids from all grades can register for a tee-time spot at www.usydga.com for the 2-hour qualifier event on August 15 that will be held on the junior course at the North Spokane YMCA. No experience is necessary to participate, and free loaner discs will be provided. 120 students will continue on from the qualifier event to the final tournament to be held over two days at Spokane's Camp Sekani Park disc golf course August 22 (K-6) and August 23 (7-12 grades).
US/YDGA has pulled together an impressive list of sponsors that will be providing prizes for the tournament in addition to gold, silver, and bronze medals. Prizes include stamped discs for the top three finishers in each category and 10 longboards (one for first place in each category, with five female and five male categories) provided by Lithia of Spokane, ACE Hillyard, Spokane Hyundai, Retro Donuts, and Froyo Earth, as well as a family getaway to SilverStar Mountain Resort in British Columbia. Lithia Fiat of Spokane will also be offering up a Fiat 500 or $20,000 toward college tuition for any one final tournament player who hits a hole-in-one on a mobile basket set at 301 feet at hole 17 at Camp Sekani during the final event. Johnson adds that Spokane's General Store is a major sponsor of the event and is also offering a buy-two-get-one-free disc deal to anyone who comes into the store and mentions this article. (Johnson suggests asking for Big Mike).
Find all the tournament details at Usydga.com/corona-relief-events.