"Meet the first and only shirt ever designed specially to enhance your ability to destroy Après." California Cowboy's promotional verbiage is witty and spot-on representative of their style and function.
The High Sierra Shirt is a luxury flannel made of super soft cotton with a thermal lining, plus a ton of other features I had never thought I needed but totally appreciate and use—features such as a bottle opener pocket, a dry pocket that's lined to keep phones from getting wet (from spilled beer, rainstorms, and falling in snow banks, I guess), a bottle or can beverage holder pocket, a loop on the inside of the jacket for hanging gloves, a pen pocket, and a loop for hanging sunglasses on the front of the jacket.
This deluxe, handsome flannel will be a favorite for years to come.
MSRP: $148. Shop.californiacowboy.com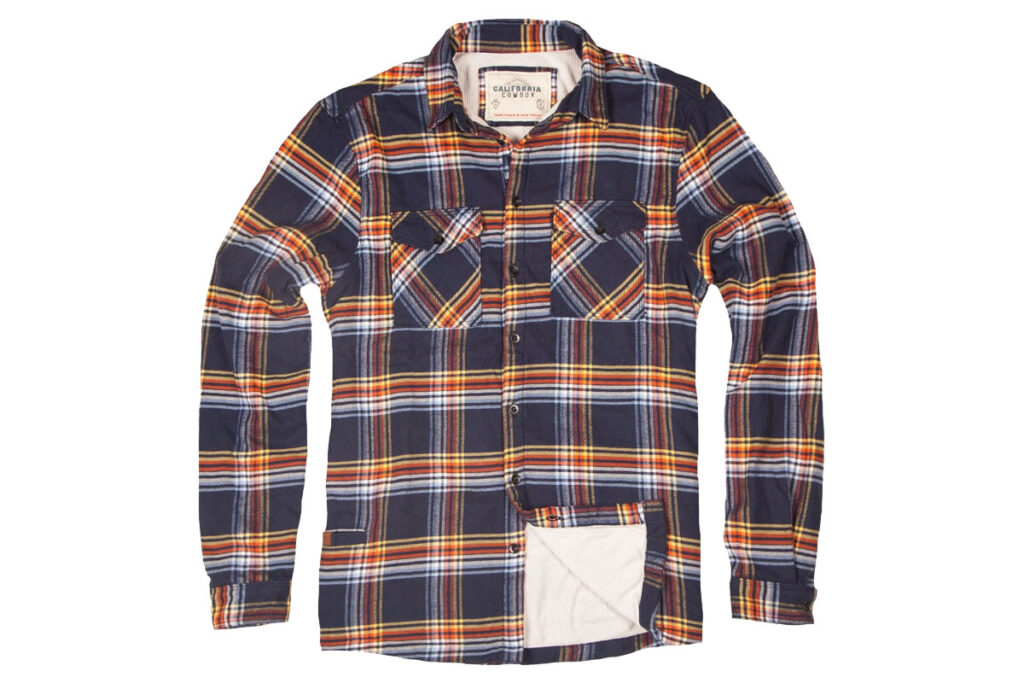 To read more of Derrick Knowles' gear review and recommendations, visit his story archives.