It's been a long year, especially if you're a fan of the fantastic singletrack, snow, and culture found in abundance in our provincial neighbour to the north. Being cut off from the B.C. Kootenays during this pandemic has been a major, sometimes surreal bummer to say the least. Anyone else been daydreaming about sneaking across the border to Kootenay Pass on skis?
I've also spent an unusual amount of time this winter wondering how the skiing life is transpiring at some of my favourite places north of the border. Like what's a powder day at RED or WH2O like without us Americans crowding up the lift lines, filling condos and hotel rooms, and engaging in unusually loud après? What's the scene like up at Kootenay Pass?
Since illegally skiing into Canada for a first-hand story was out of the question, we tapped Kimberley, B.C. local and self-proclaimed ski bum "Powder Matt" to share some words about the pandemic skiing life along B.C.'s Powder Highway.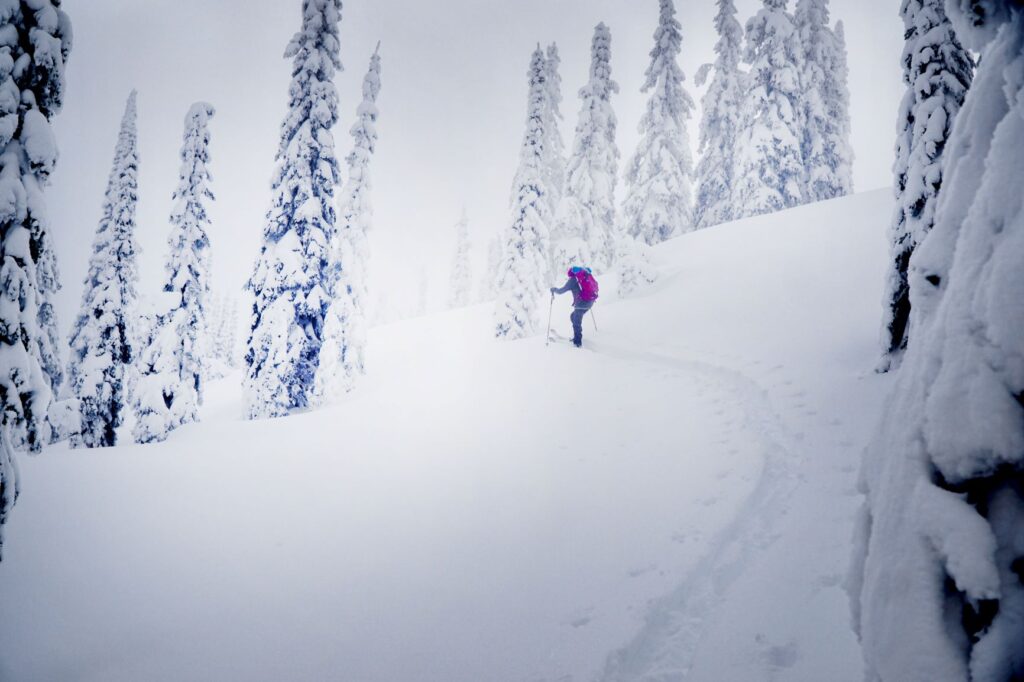 Meet Powder Matt
"Powder" Matt Mostellar lived in his car for 63 days one winter so he could ski every day. When he isn't backcountry skiing, hitting long trails, or drinking craft coffee in Kimberley, B.C, he shares stories through major media outlets to inspire people to get their own goodness outside. He is a passionate advocate of ways to seek a deeper good in life and greater community value through more time in nature. To that end, he is the co-founder of the #TimeOut and #DisconnecttoConnect movement as well as the co-creator of #MappyHour Canada, which inspires people to get outside.
Where did the Powder Matt handle come from? Years ago while ski touring with a group of friends, one of them said they were done for the day. One of Matt's buddies turned to that guy and said, "Well, you got to get the flake-face 'Powder Matt' convinced it's time to go." And the name stuck like powder snow in a winter beard. Powder Matt has spent the pandemic living in Kimberley, B.C. "We love this place," he says. "It's a real community of passion-filled outdoor lovers. We had lived here before and returned pre-COVID to be back in the mountains with trails and forest out the back door. And it's six minutes from the ski runs."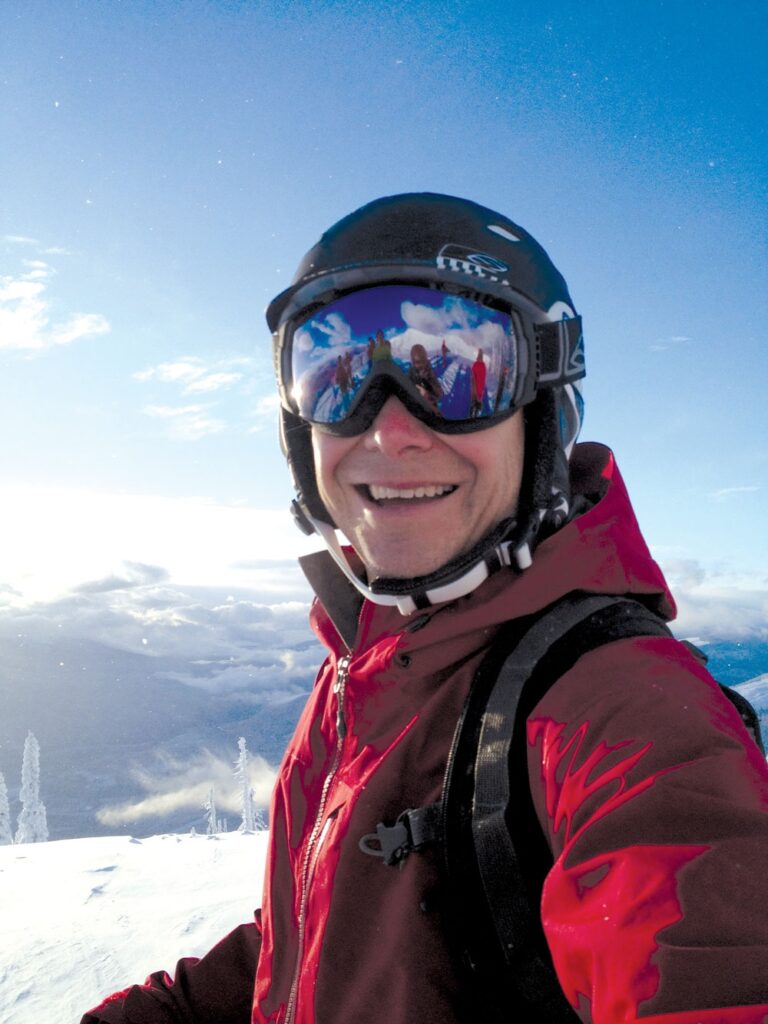 Derrick Knowles, who grew up in Spokane, is co-publisher and editor-in-chief. He lives in Spokane with his wife (and co-publisher and OTO visual editor), Shallan, and their young son and dog, Fernie. He enjoys skiing, camping, biking, running, year-round backcountry adventures, and pretty much all other outdoor recreation. Follow his adventures on Instagram, @van_derrick_pnw.