Spokane, Wash.
The region's only used outdoor gear consignment store, Rambleraven Gear Trader in Spokane, started offering bike repair and maintenance services last summer and has been able to offer quick turnarounds while many other bike shops have had waits of up to three weeks at times.
A big boost to Rambleraven's new bike maintenance and repair services was bringing on professional wheel builder Mathew Larsen in December, owner Mark Schneider says. With 20 years of industry experience, Larsen has been able to finish most jobs where components are in stock overnight or within a couple days, says Schneider.
Rambleraven is also open to clients bringing in their own components, and the shop now carries a great selection of new bike accessories and components ranging from tires, tubes, pumps, helmets, tools, bells, gloves, lights, bars, and more. Rambleraven also usually has around 20 or more used bikes for sale on the floor of the shop.
Rambleraven is now also renting stand up paddleboards and inflatable kayaks for those looking to beat the heat.
And with winter just around the corner, Schneider says they're excited to start offering mounting services for alpine and alpine touring bindings in addition to the shop's existing ski waxing and tuning options.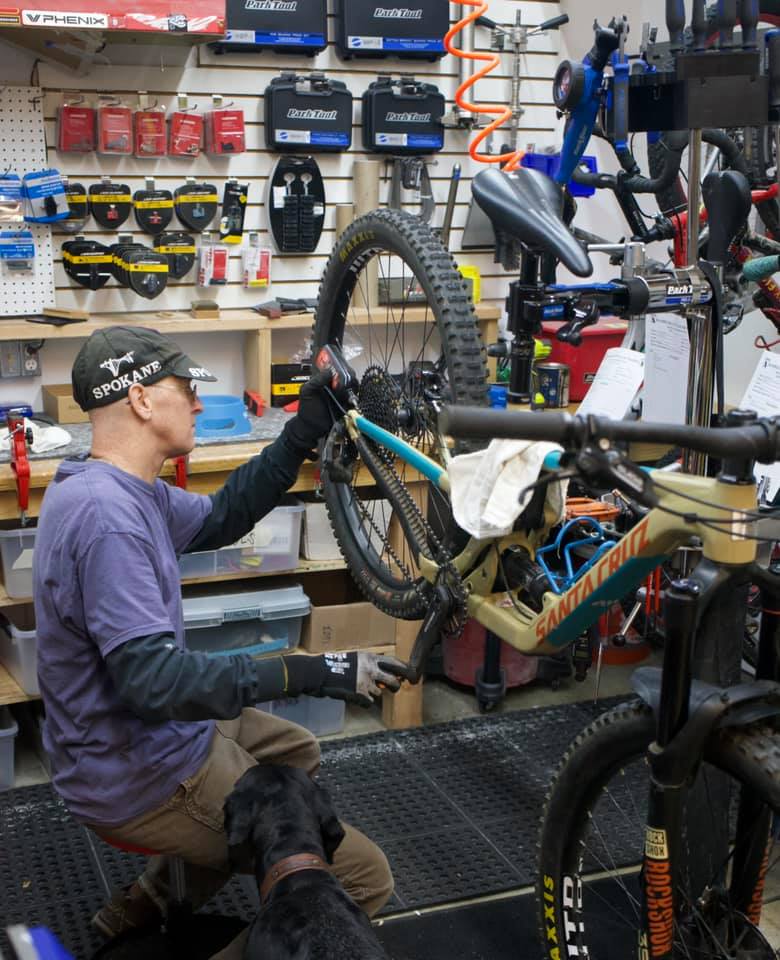 For more stories about Rambleraven Gear Trader, visit the OTO archives.