"I wonder where THAT goes." It's a recurring thought I've had that began as soon as I was old enough to ride a bike. Could it be a shortcut to a friend's house or a trail with some sweet jumps or a swimming hole? There was only one way to find out.
Later, when I started bike touring (it was still the 90s), I'd show up in an airport and head for the nearest gas station for a state highway map. On whatever adventure I'd planned, there would always be some intriguing road or trail heading into a valley or up a mountain, and I'd immediately wonder where it went.
During my Denver years, I navigated the city by eyeballing my position relative to the mountains in the front range. That's how I found the extensive network of bicycle superhighways they have there, but I also ended up on pretty much all of the worst roads for biking too.
I lived in Santa Cruz, California, after that, where we had Krebb's Maps. They were enormous, hand-drawn paper maps that covered a huge area around San Francisco with notes on camping spots, cafes, swimming holes, and other neat stuff. I still have unfinished business with that map.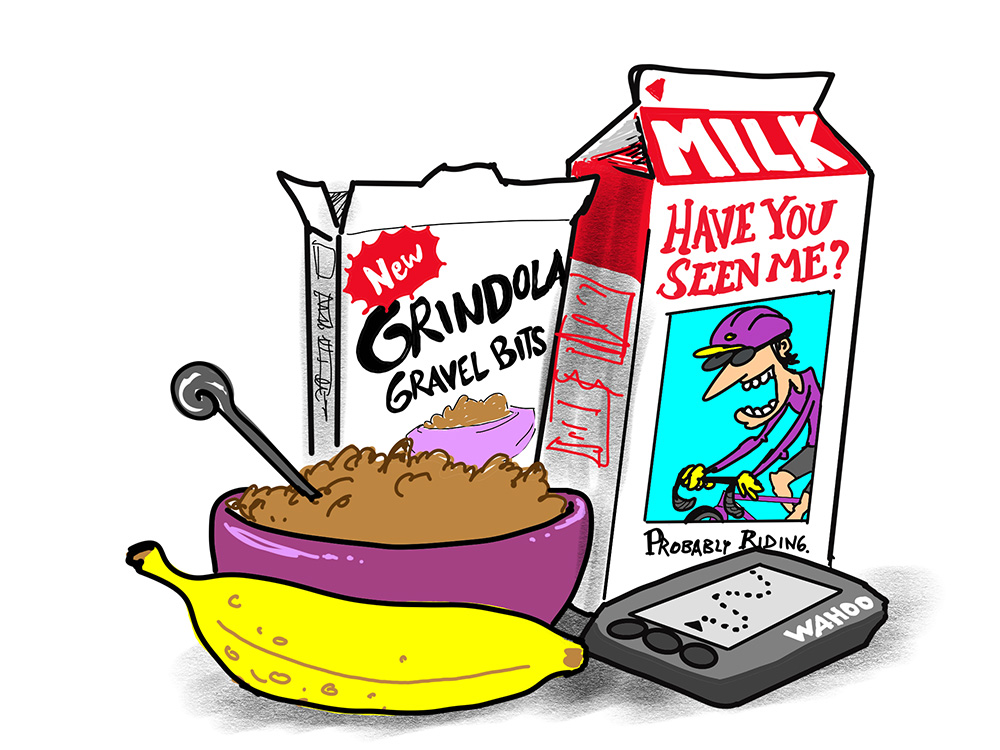 Portland had just released the "Bike There" map when I moved there in 1999, which was printed on material that didn't immediately melt in the rain. With that map I became familiar with every inch of that town and its periphery, but when I was touring around the Pacific Northwest—bikepacking had't been invented yet, though it's EXACTLY the same thing—I'd head to the gas station for the trusty old melt-in-the-rain paper map that I'd have to replace several times on a normal trip.
By 2012 when I had moved to Spokane, technology had begun to enter the equation. I explored this town mainly by getting lost on its many trails, but there was always a handwritten cue sheet clipped to my stem that I had created after pouring over Google Maps, sometimes for hours.
Fast forward to 2019, I had been bitten by the ultra adventure cycling bug and signed up for the 700 mile Cross-Washington Mountain Bike Race. There had been a technological explosion in the world of GPS bicycle navigation, and I was about to take getting lost to a whole new level.
So you might be asking yourself, "What do I actually need to go out there and get lost . . . or preferably, NOT get lost?" Nothing. Just go ride, you'll find routes and all kinds of neat stuff the way we always did: by trial and error.
The next step might be Google Maps; I used it to navigate across Seattle last weekend with audio cues that kept me on some pretty solid bike infrastructure. But you can also count on Google Maps to get you into trouble when it decides to route you through a mud pit, a trail that is washed out, or through private property.
Here are 5 ideas for help navigating your cycling adventures.
Biking Navigation Apps
The next logical step is probably signing up for a Strava account. Strava is basically a public utility for cyclists at this point, and you can do a lot with the free version. It's not until you go off the deep end into advanced mapping features that you need to sign up for a premium subscription, and most folks have a bike-nut friend who will be veeery happy to do that for them.
Other apps that are excellent for mapping and navigation are Ride with GPS, Komoot, and Map My Ride.
Navigational Devices
Of course, if you're navigating a ride, you may wish to get some sort of device to mount your phone to your handlebars so you don't have to fish it out of your pocket every time you miss a turn.
Quad Lock makes a great handlebar mount, but any company that sponsors a downhill mountain biker with a YouTube channel can certainly be trusted.
Navigating with your phone can be a battery intensive operation, so a GPS head unit is the next step down the navigation tech rabbit hole. These devices give you a whole lot of information about the ride itself, and you can pair them with heart rate monitors, power meters, cadence, you can upload workout plans from a coach, receive texts and emails, see other riders on the same platform, and basically never look at the road, and crash.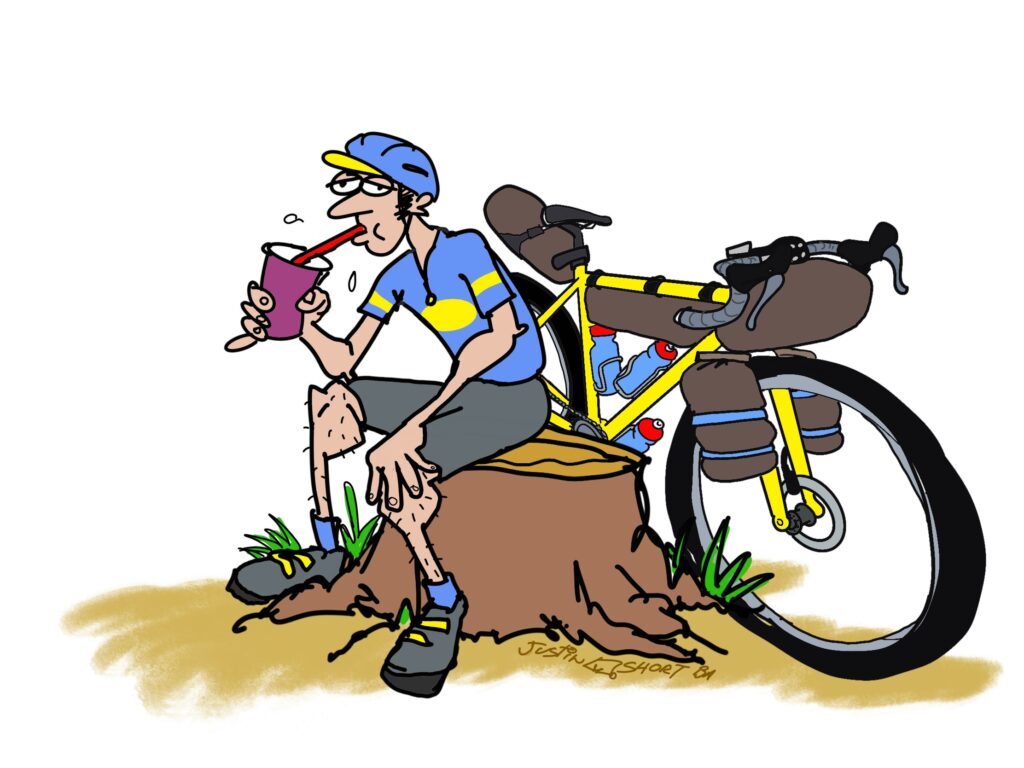 You can upload GPS routes from an app and just follow the GPS "breadcrumb trail." You can ask on social media for links to routes in areas that pique your interest, or you can create your own.
Though, I would issue a word of warning—if you find yourself creating routes late at night on Ride with GPS, you are in grave danger of becoming the aforementioned bike nut whom all your friends will hit up for great routes.
There are a number of these devices on the market, but the three I personally trust are Garmin, Wahoo, and the Hammerhead Karu 2.
GPS Apps
While you're out on an adventure, it's entirely possible that you'll encounter a bridge that's washed out, a trail that crumbled off the mountain or a valley that's going up in flames, and then it's time to re-route.
If you don't have a phone signal (and why would you ever have a phone signal when you're lost in the woods?), it helps to have a GPS app on your phone for backup.
The Gaia GPS app has saved the day for me countless times when I'm lost and off the grid, plus it's nice to use those good old-fashioned map reading skills now and then.
Satellite Tracking Devices
If riding in far flung, off-the-grid places is your thing, a separate satellite tracking device is a great safety measure.
A Spot Tracker or a Garmin inReach will show your location on a map in 10-minute intervals, so you can share a link to that map with anyone who'd like to keep an eye on you.
I can send short text messages to my wife if I deviate from my plan, or if it takes me 13 hours to go on a "short ride" through the snow. And if things go sideways, there's the SOS button that will take you for a very expensive helicopter ride when that's absolutely necessary.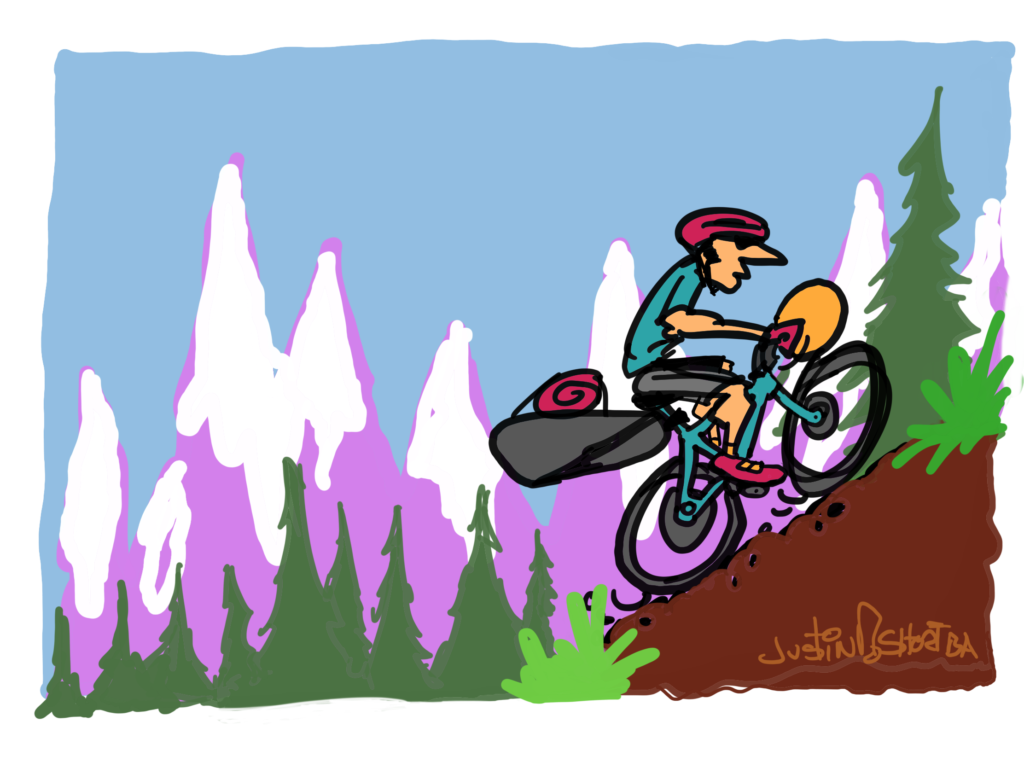 Trailforks Biking App
If you're a mountain biker, you owe it to yourself to use the Trailforks app. It doesn't navigate a ride for you, per se, but it will help you track down a trail, show you how to find it, and tell you everything you need to know.
If you crash or get mauled by a bear, the app will even call 911 emergency services for you and give your exact coordinates, provided there's a cell signal.
Some purists might say that the magic of adventure cycling has been lost now that we can know so much about a ride without ever leaving the house, but I still get that wonderfully bewildering "where the f***k am I" sensation when I leave home for parts unknown with a GPS route.
Technology will never replace the experience of a sunset or bugs in your teeth.
Originally published as "Navigating the World of Bike Navigation" in the July-August 2022 print issue.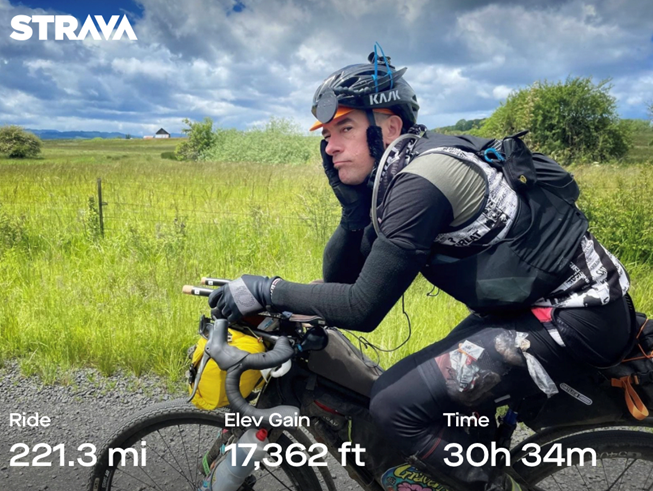 Justin Short writes the Everyday Cyclist Column for each issue of Out There. He spent decades riding thousands of miles and getting lost plenty of times testing various maps, bike navigation technology, and apps so you don't have to.