The world's best mountain bikers descend on Bike Big White, near Kelowna, British Columbia, for its inaugural Freeride Days Festival, July 11-14. The event is hosted by freeride wunderkind Tom van Steenbergen, who, with his brother Bas, put their backyard bike park on the map before it even opened with The Joker, the massive, gasp-inducing jump line featured in the Red Bull film Rhythm. The van Steenbergen brothers should have little difficulty roping in their freeride Super Friends for the event, which also marks the big public debut of The Joker.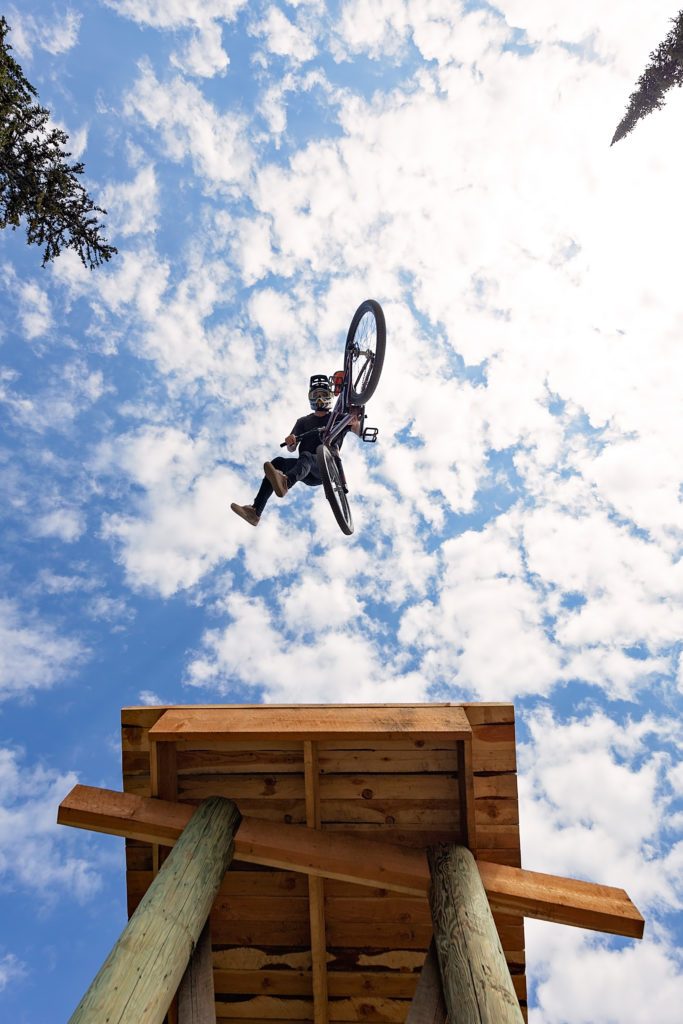 The Joker line will also feature in the Air DH event, which will see competitors racing the clock down massive gap jumps and big, bike-launching berms. At the Big White Slopestyle Center, the best slopestyle riders in the world will be throwing down big, head-spinning tricks in front of thousands of spectators for the Big White Invitational Slopestyle. As the only Freeride World Tour Gold stop in North America this season, the stakes will be high at the Big White Invitational Slopestyle, and the airs even higher.
Amateurs too will have a chance to air it out for the crowds at the Bike Big White Bronze Slopestyle event, on a scaled-down version of the Gold slopestyle course. Make no mistake: even the "amateur" line is jaw-droppingly intense.
The event is free for spectators and will feature food and a bike expo in Big White's beautiful, bike-in, bike-out village. Spectators can also get in on the action as part of the bike park's Sick Edit Showdown, in which teams compete to assemble the most crowd-pleasing video edit of the event using only iPhones and GoPros. There is sure to be no shortage of material to work with at this top-tier event.