I sip a drink in the Bierstube in the Upper Village at Whitefish Mountain Resort as I wait for the day's-end SNOWBus to ferry me back downtown. I'd missed the SNOWBus on the way up in the morning and thumbed a ride from a friendly Canadian version of a "snowbird" who travels as far south as Whitefish for the winter. It's amazing what a pair of skis and a popular resort can do to make ski buddies out of strangers. And it's amazing what a popular après-ski bar can do to make bar buddies out of the same.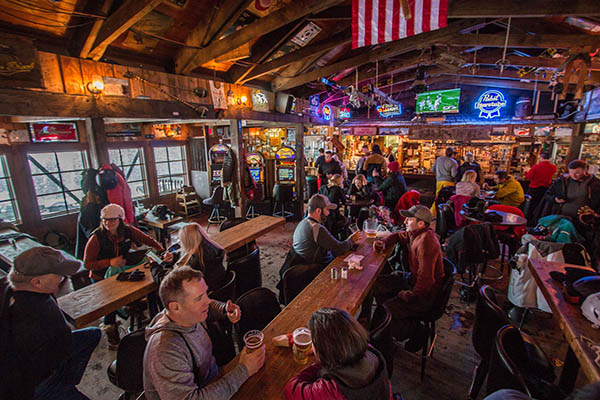 Locally known as "The 'Stube," the nearly half-century-old bar has been named one of the top 10 places for après-ski nightlife by "USA Today." The stiff drinks have stiff competition locally, with the Great Northern, Bulldog, and others catering to carousing tourists and locals alike in downtown Whitefish. But the Stube's setting can't be beat for post-ski socializing. I'd spent the morning on the north side of Big Mountain, in long, loping runs that access treed powder stashes far from the masses, before pointing my tips down Inspiration, number 20 on CNN's list of top 100 ski runs in the world. The blue run starts at Summit House and appears to plunge into Whitefish Lake some 4,000 feet below. After finishing the run, it was a short, ski boot clomp to the bar's front door.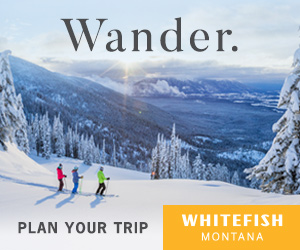 The communal Whitefish culture helps, too. Packed in at picnic-style tables next to large windows looking onto a Montana snowscape, skiers and snowboarders trade stories and shots. Every Wednesday the bar presents the "Frabert, Clod of the Week" Award for the most boneheaded maneuvers by a resort employee or guest. Fortunately, my ski follies escaped notice.
Eyeing the SNOWBus schedule, I calculated that I had enough time for one more drink. At least there are worse places to miss the bus than the 'Stube. //
Aaron Theisen is the author of "Day Hiking Glacier National Park and Western Montana."  He contributed to the BC Ski and Winter Travel Guide in the December issue of Out There.