For many families, the start of a new academic year feels more significant than January 1—making new goals and planning for the next 12 months. Which is why it's also time to start planning for future adventure travel trips.
You know the parenthood adage is, "The days are long, but the years are short"? It's true! Now that my own kids are pre-teens, our family calendar is busy year-round. Which is why we start brainstorming during fall for the upcoming seasons of non-school days, holidays, and spring and summer breaks. Not that we're quick to make solid plans, but it's good to know what's coming, since we also have club soccer and youth theater commitments.
This past summer when I heard that Yosemite's Mariposa Grove of giant sequoia trees nearly burned, I felt some panic: I haven't been to the Tunnel Tree!
This led to an epiphany: With only seven more summers until both my kids finish high school, we need to choose more carefully how we spend our family vacation time and use our adventure travel time.
Flooding, droughts, wildfires, and other climate-change impacts threaten all of America's public lands, year-round. I can't take for granted the National Parks, forests, waterways, and wildlife.
Not to get all doomsday, but much is bound to change during our children's lifetimes. Will Glacier National Park's glaciers really be gone by the year 2030? Will there be enough snow to alpine ski in 20 years? Go see orcas in the Salish Sea before they're extinct, and visit Alaska before the next oil spill!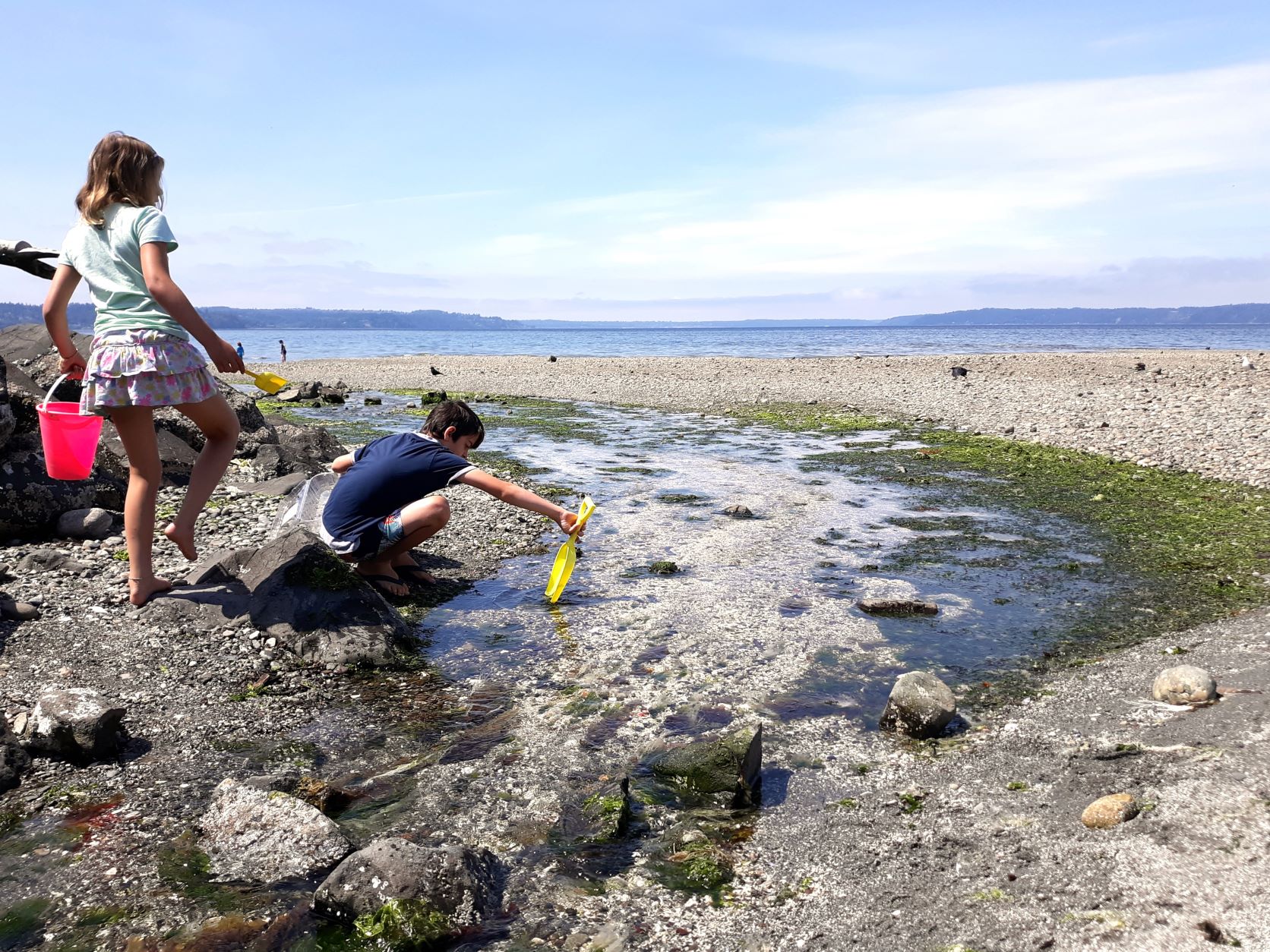 Sooner is better when it comes to doing all the outdoor adventures I would like to share with my children, whether it's skiing big mountains or hiking Half Dome. Also, my knees aren't getting younger.
Adventure travel destinations and recreation ideas are plentiful; having enough money and time are the greatest challenges. Plan now for the most adventurous year ever.
Here are 5 ideas for starting the adventure travel planning process.
Brainstorm Destination & Recreation Ideas
I have great ideas for epic trips, but if my pre-teens won't buy in, their lackluster enthusiasm won't make it work. Older kids can lead the brainstorming: "Which mountains, National Parks, and countries would we like to visit while mom and dad are still paying the bills?" (It's best to provide budget parameters.)
Buy Adventure Travel Guidebooks
Once you decide on a destination, purchase a paperback travel guidebook. The Mountaineers has a large catalog of family-oriented books, including the Adventuring with Kids series, written by Spokane authors Harley and Abby McAllister—one each for Yellowstone, Glacier, Yosemite, and one for Utah's Big Five parks. Mountaineers also have state-based "Best Hikes with Kids" series and guidebooks for urban trails and parks in major U.S. cities.
Choose When To Go
Summer is busy tourist season everywhere. Consider travel during non-peak seasons to save money. The best time to go is when your family can actually go, once money is saved, and parents have time off work—maybe even if it means missing school or a major holiday with extended family.
Plan Early For Reservations
Unique accommodations like fire lookouts, cabins, and glamping yurts are in high demand. Campsite reservations for National Parks and forests can be made six months in advance, at Recreation.gov. For state parks in Washington and Idaho, the reservation window is nine months. National Park lodge rooms, RV park campsites, and rental homes may be reservable a year in advance.
Hire An Expert Adventure Travel Guide
If you want exciting high adventure but don't have the gear or expertise, book excursions with a professional guide. Outfitters offer one-day activities as well as multi-day trips.
Whitewater rafting, sea kayaking, and rock climbing come to mind as "extreme" recreation for beginners to try; a high-level of expertise is vital for a safe outing. Even for more experienced recreationalists and travelers, whether it's backpacking or biking, a multi-day trip led by guides takes the stress and burden off parents for planning and daily logistics.
Northwest guide-service companies include ROW Adventures, Breakwater Expeditions, and FLOW Adventures, and the non-profit organization Peak 7 Adventures.
ROW even offers international excursions in 25 countries through two newer business brands, Adventure Unbound and Sea Kayak Adventures. We're talking epic travel adventures: safari in Tanzania, river rafting in Chile, kayaking and camping on Ecuador's Galapagos Islands.
Time is precious, and adventure awaits—go find it with your kids.
Amy McCaffree is the Out There Kids columnist and a longtime Out There contributor.