When you're out on the river, whether you're day touring or going on a full expedition, you want a watercraft that will move with an effortless glide. Advanced Elements has created some top-notch kayak options, perfect for your upcoming summer adventure.
With their line of carefully-crafted inflatable kayaks and SUPs, Advanced Elements excels in portability, quality, and performance. They value providing great customer service, and it's their mission to get you out and adventuring like never before with their patented designs.
The Advanced Frame Expedition Elite Kayak is a great option for the casual day explorer who wants a kayak that will be suitable as she increases her skill and adventure level. At 32″ wide and 13′ long, this breaks down into a bag that will fit in the trunk of any car.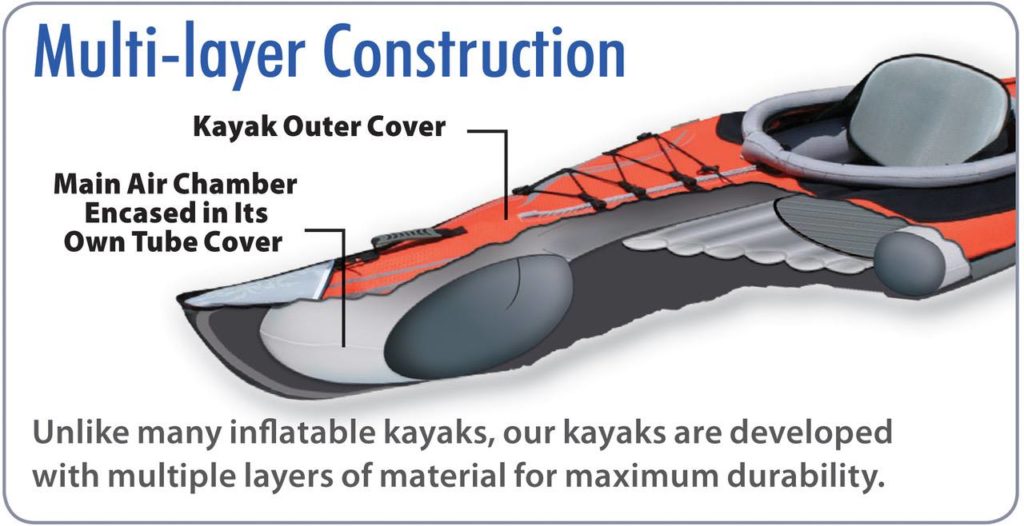 The Expedition Elite is a hybrid of inflatable kayak and folding kayak. In other words, it's the best of both worlds. It's built with an aluminum rib-frame and has Drop-stitch technology in the floor of the kayak, created a rigidity that's unprecedented in the usual inflatable kayak lineup. These innovations let the Expedition Elite rival any hard-shell kayak on performance.
A few other highlights of the Expedition Elite include a comfortable, raised deck and adjustable lumbar seat; easy set up with Twistlok valves; a low center of gravity for easy paddling; and bungee deck lacing for storage of items.
The Expedition Elite is the perfect mix of a kayak with accessibility and performance. With a company as innovative as Advanced Elements, you'll be glad you picked up one of their kayaks for a summer's worth of adventuring.