Ride Riverside on May 26-27 in the 19th-annual 24 Hour Mountain Bike Race
For the uninitiated, riding a mountain bike for 24 hours sounds like what you'd do in an attempt to survive the apocalypse. For the participants of the 24 Hours Round the Clock race, it's just what they do.
"Still Crazy After All These Years" is this year's race motto, and the sentiment might just sum up teams like Patriot Fire, who have been coming to Riverside State Park for the 24-hour relay race for nearly two decades.
"It seems like at one point in the race you're always thinking, I'm done, I'm never going to do this again, but we always keep coming back," says Patriot Fire rider Daryl Lohstroh. "It's something I look forward to every year. I always compare it to Christmas when I was a kid."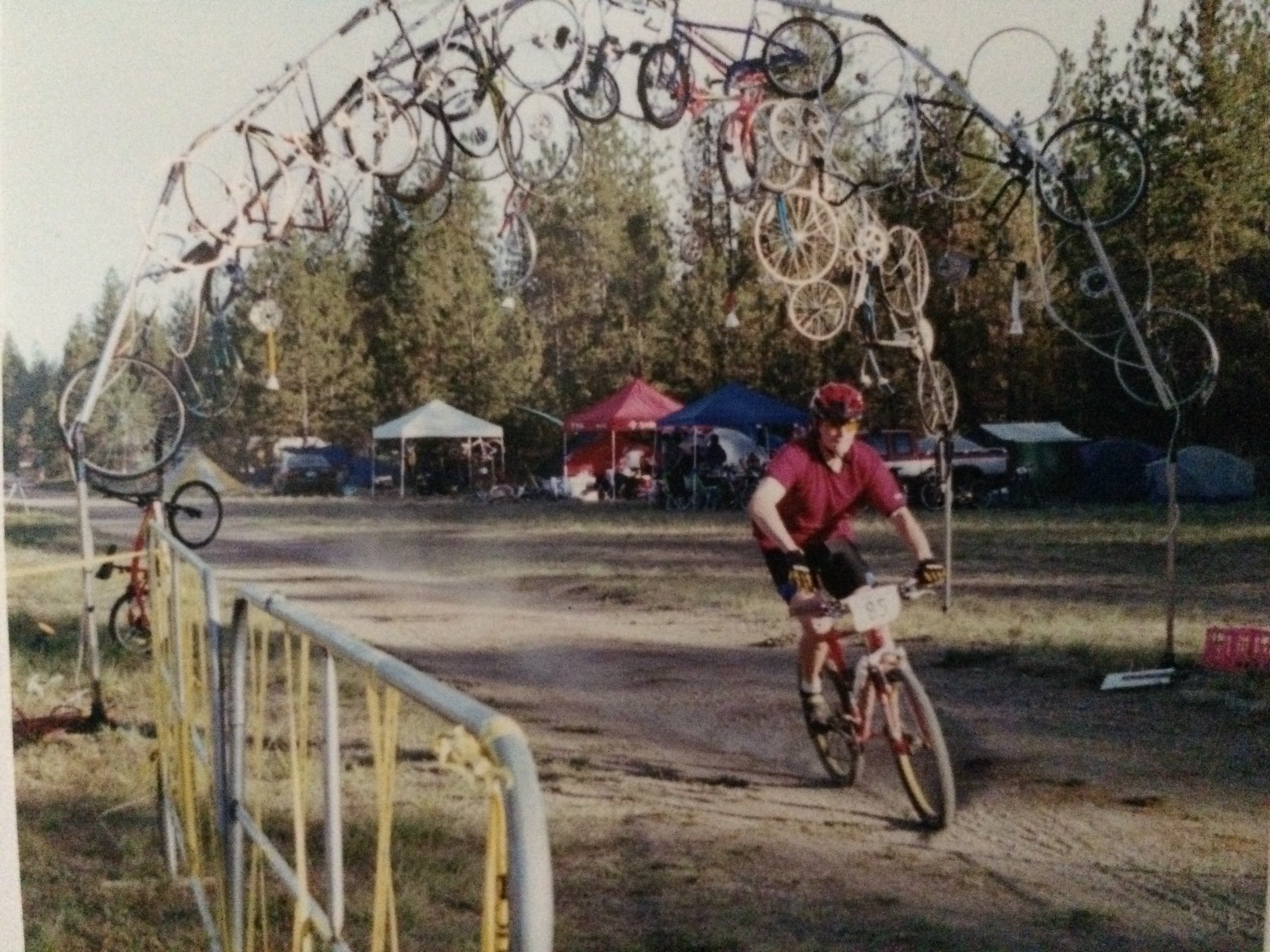 Ron Thomas, another seasoned Patriot Fire team rider, says it's the people that keep him coming back year after year.
"Everyone is in a good mood, because riding mountain bikes is fun!" says Thomas. "Also, this event is very well organized, and that adds to the fun of it. The race is more like a festival. We get there Friday morning and don't leave until late Sunday afternoon. Everyone is still all smiles."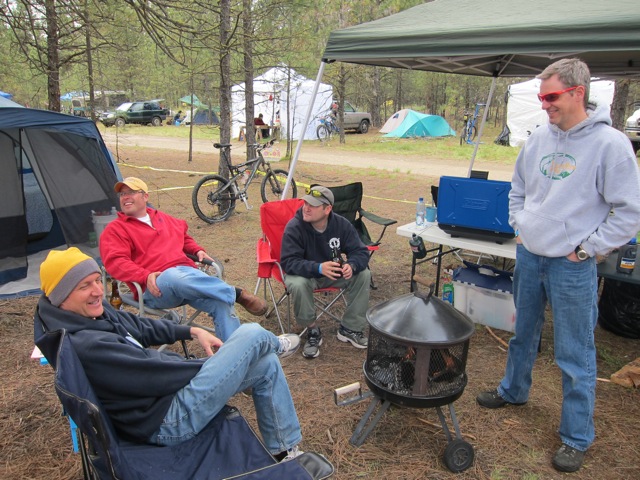 Teams range from 2 to 10 people, and they compete for medals, prizes, and bragging rights. Solo riders are allowed, but their sanity is questioned. Each team determines individual lap duties—one teammate may ride a single lap before switching off, or pump through several laps in succession.
"When this race first came out, we just thought, what a great idea to go out and see if we could ride all night. We had no idea. None of us had ever done any night riding," says Lohstroh.
Team Patriot fire prefers to alternate riders, passing off the timing-chip baton to a teammate in the timing tent after every lap. This year, each lap will be approximately 13 miles long.
"Round and Round does an awesome job. It's just set up really well. They've dialed it in and it runs like clockwork," says Lohstroh.
Teams essentially create small tribes for the weekend—they come up with team names like "Ida-hoe" and deck out their campsites and attire with spirit. One of the prizes awarded is "spirit award," which sounds necessary to keep camaraderie fueled for those climbing onto a bike for a midnight lap.
If you're not used to riding a mountain bike on a narrow, rocky trail at night, Thomas says to take the night round a bit easy. In other words, don't "outride your lights." Riders have specific rules to meet for night riding, which includes carrying sufficient lighting.
Despite the challenge and possible hazard of climbing on a bike seat when one should be sleeping, Thomas says it's rewarding to see the sun come up from the saddle of your bike. And, with the ridges of Riverside State Park splitting through pine trees for an open view of the Spokane River, the sight must be sweet.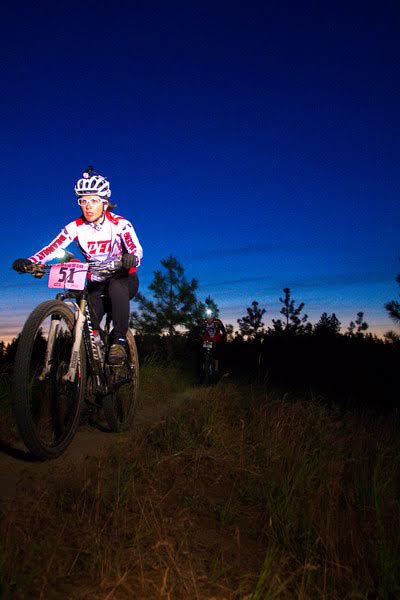 Aside from riding in the dark, the course has challenges such as rock gardens and tight corners. The race consists of about 70-percent double track and 30-percent single track. The course is primarily fast and open, but co-race-director Wendy Zupan says the 2018 course will have some major changes to the "inner loop" section of the race, which comes just before a 5-minute hill ascent.
But wait—there's pasta. In an effort, perhaps, to fuel riders to face rocky midnight laps, the Round the Clock race provides a "Midnight-ish" Feed, Eggs & Sausage Breakfast, and Post-Event Pasta Party.
The race also has raffle drawings and medals awarded 3-deep for each category. Cash is given for the speediest solos and first-place solo single speed. Volunteers are also included in the party; they receive an event t-shirt and tickets to the midnight and pasta grub fests.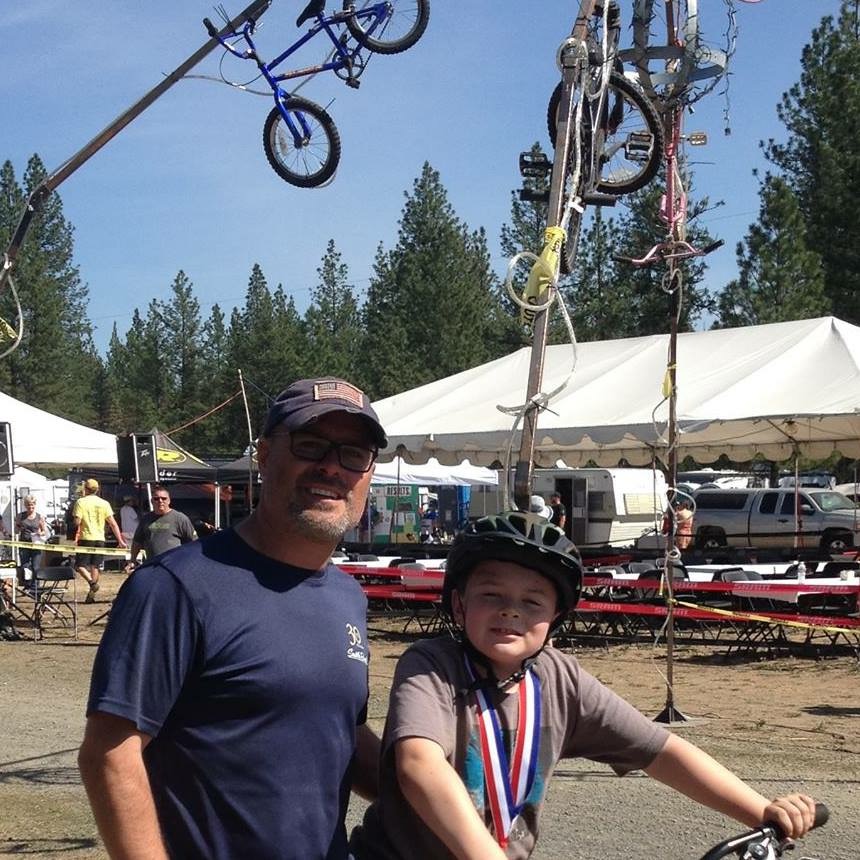 "We really encourage all levels [of riders]," says Zupan. "Once people get involved, they make new friends, find out about other events, are completely entertained by our announcer, who is outrageously witty, and have an incredible time."
Zupan and her partner Gino Lisiecki came up with the idea for the Round the Clock race by watching the rise of popularity in 24-hour races around the country circa 1999. They attended a "24 hours of Adrenaline" race in Canada, and thought, why not Spokane? Why not Riverside? They'd already been coordinating big-time mountain bike races across the country.
The Spokane state park proved to be a great location, offering a web of trails from which to chart a course and ample camping space. Now the race, organized by Zupan's company Round and Round Productions, has about 500 riders each year.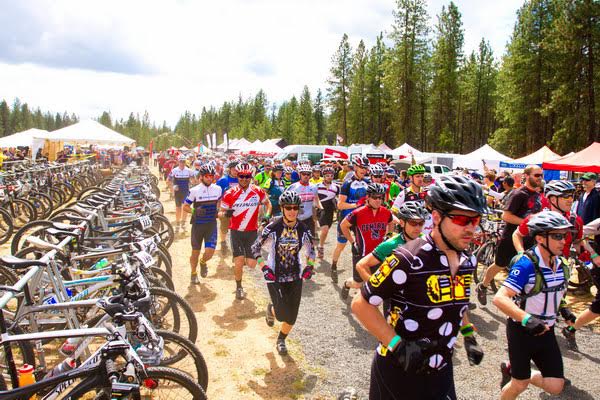 "If you enjoy mountain biking and you're looking for a challenge, and you want to put some friends together, come out and do it, it's a blast," says Lohstroh.
If you're interested in riding this Memorial Day Weekend but aren't fortunate enough to have a crew of fellow crazy people, try filling out the Team-Mate Finder form on the race's website. A leap of blind-teammate-faith is how Thomas discovered Patriot Fire, after all, and the experience kept him coming back for 17 years.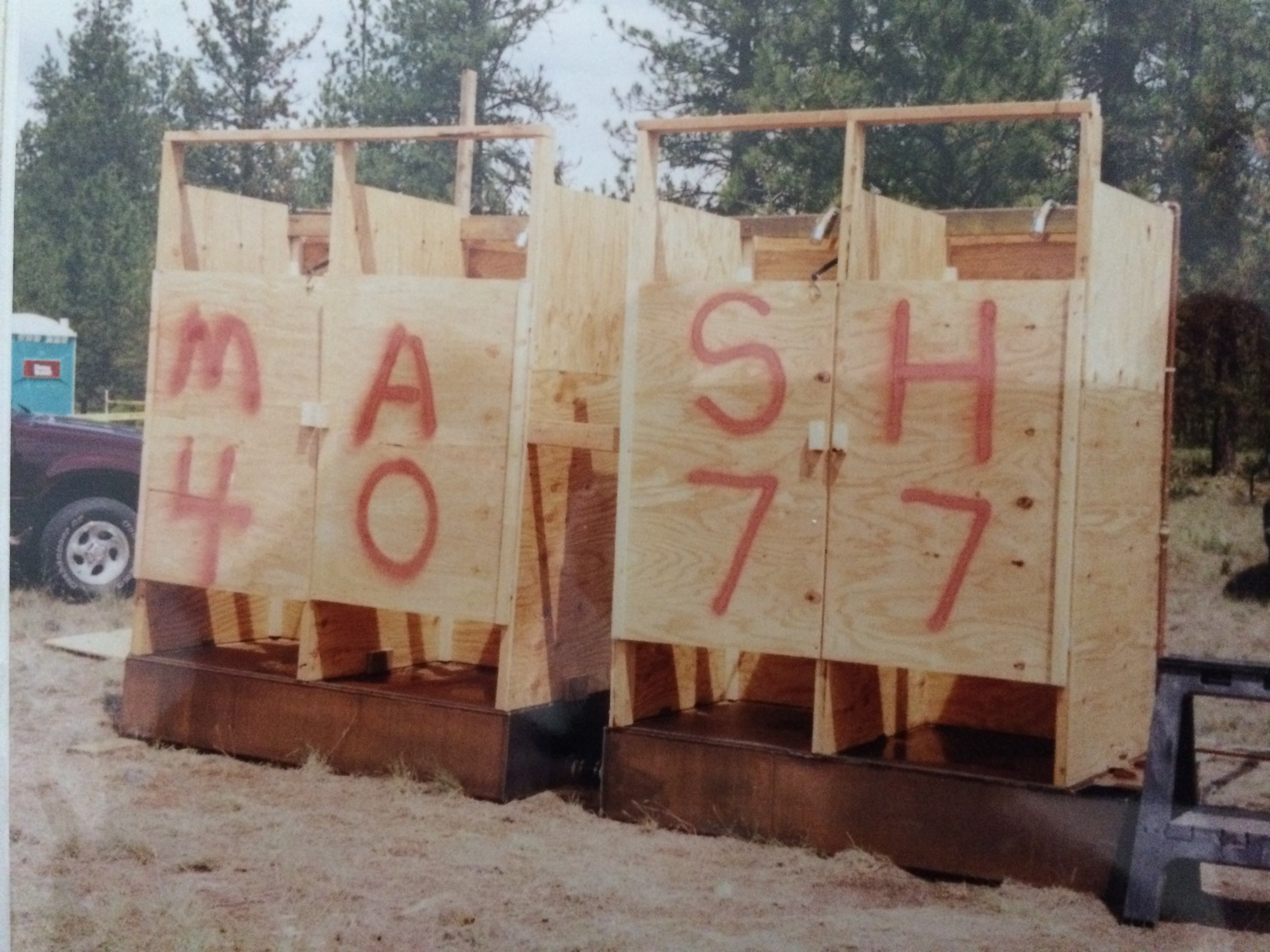 (Sponsored)
Lisa Laughlin is a contributor and digital editor for Out There Outdoors.