(Sponsored post)
A Spokane Memorial Weekend tradition, the 24 Hours of Riverside mountain bike race and mass mountain biker campout at Riverside State Park continues its renaissance Saturday and Sunday May 27-28, 2023.
After a change of hands and COVID pause, new race organizers Patrick Bulger and Eric Ewing are psyched to keep the evolution of around-the-clock racing at Riverside going with a focus on making the rider experience something people plan for all year long.
New This Year
Keeping with the party-on-wheels vibe, according to Ewing a new BYOB beer garden lounge will be added at the center of the race camp village. Patrons can expect some yard games, maybe a TV with a game on, and plenty of lively, hops-fueled conversation (don't forget the BYOB part as adult beverages won't be available for sale this year). The need for a Discover Pass for riders and spectators parked and camped for the weekend is going bye-bye and will be replaced with a new campsite fee ($12/night) or extra vehicle fee ($10/night), explains Ewing. Day visitors will still need to have a Discover Pass. Camping/parking passes will be available at the event. "We encourage people to come to the 'village' and hang out and have a good time," adds Ewing.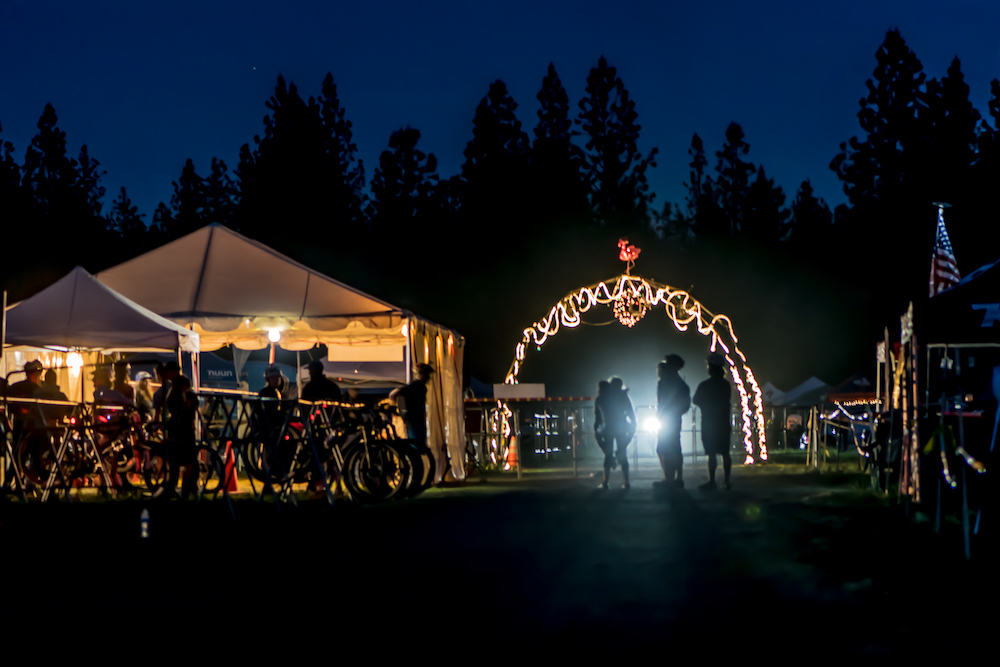 Other changes include adding another food truck to the mix on Saturday night, more charging stations and porta-potties, and more prize giveaways during the awards ceremony on Sunday afternoon. "Prizes this year will be given randomly during the ceremony," says Ewing. "You don't have to win the race to win a prize, but you must be present to win!" The Kids bike parade Saturday night last year was a huge success, reports Ewing. "We plan on making it even bigger and better this year. Each kid who decorates their bike, and rides in the parade gets a free Kona Ice at the end."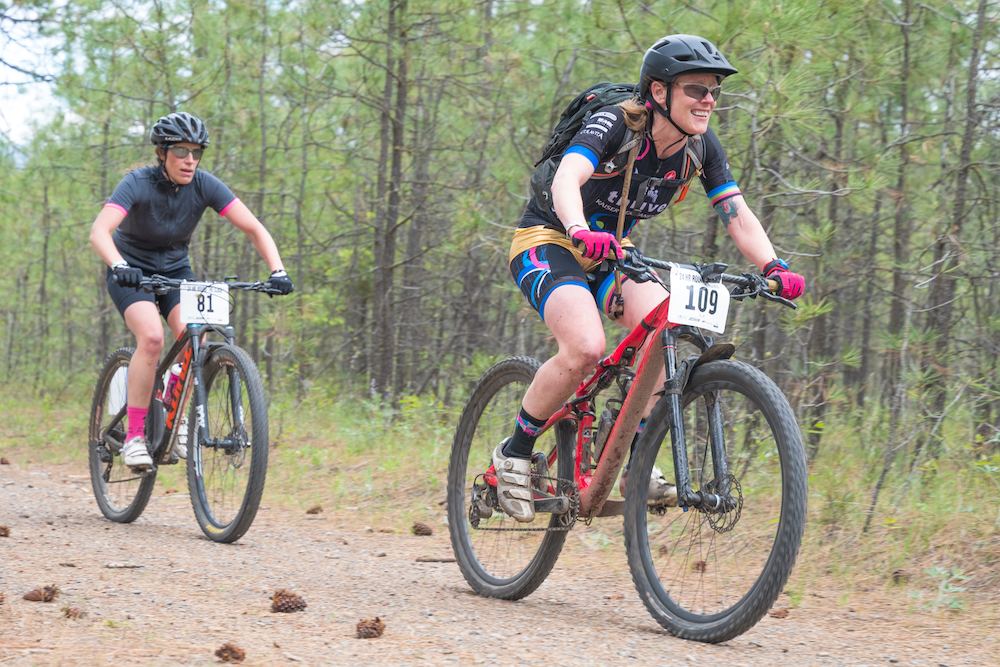 What You Need to Know
Still Time to Join a Team and Ride: Whether your approach is to race to compete or just to ride as fast as you feel like at a given moment and have a great time, there's still time to ride solo, form a team, or find a team that's looking for additional riders.
When/where: At the stroke of noon on Saturday, May 27 (Memorial weekend) at Spokane's Riverside State Park, the starting gun will fire, signifying the start of a fun-filled weekend. Take turns pedaling with your pals for 24 hours and see why so many riders keep coming back year after year.
Team Requirements: Rally somewhere between one and nine of your homies of varying degrees of cycling seriousness and sign up under the appropriate team category. Each team also needs to recruit one semi-competent/sober volunteer to help keep the event wheels turning. Having a volunteer provided by each team to work a four-hour shift is an essential part of the event. Sign up here.
What's Included: Camping Friday and Saturday nights as well as food are included in the cost of registration, including a meal from the food trucks on Saturday, a late-night baked potato feed Saturday night, breakfast Sunday morning, and a post-race meal and awards presentation.
More info at 24hoursofriverside.com.
(Sponsored)