The Friends of the Centennial Trail (FCT) has been selected as the recipient of the SpokeFest Bicycle Education and Safety grant in the amount of $5,000. Wheel Sport Bicycles is the grant sponsor for this combined 2017-2018 award. With this grant and matching funds from the FCT, wayfinding and safety upgrades will be made to the Centennial Trail.
These will upgrades will include repainting bollards and wavy lines on either side, repainting yellow lines in blind corner areas, and replacing Centennial Trail signs (arrows, Keep Right, Pass with Care and 15 mph signs on trailheads).
According to Loreen McFaul, Executive Director of Friends of the Centennial Trail, "Collaboration is so important for our Centennial Trail. Feedback about safety issues has enabled us to work with our Coordinating Council jurisdictional partners to make important wayfinding investments."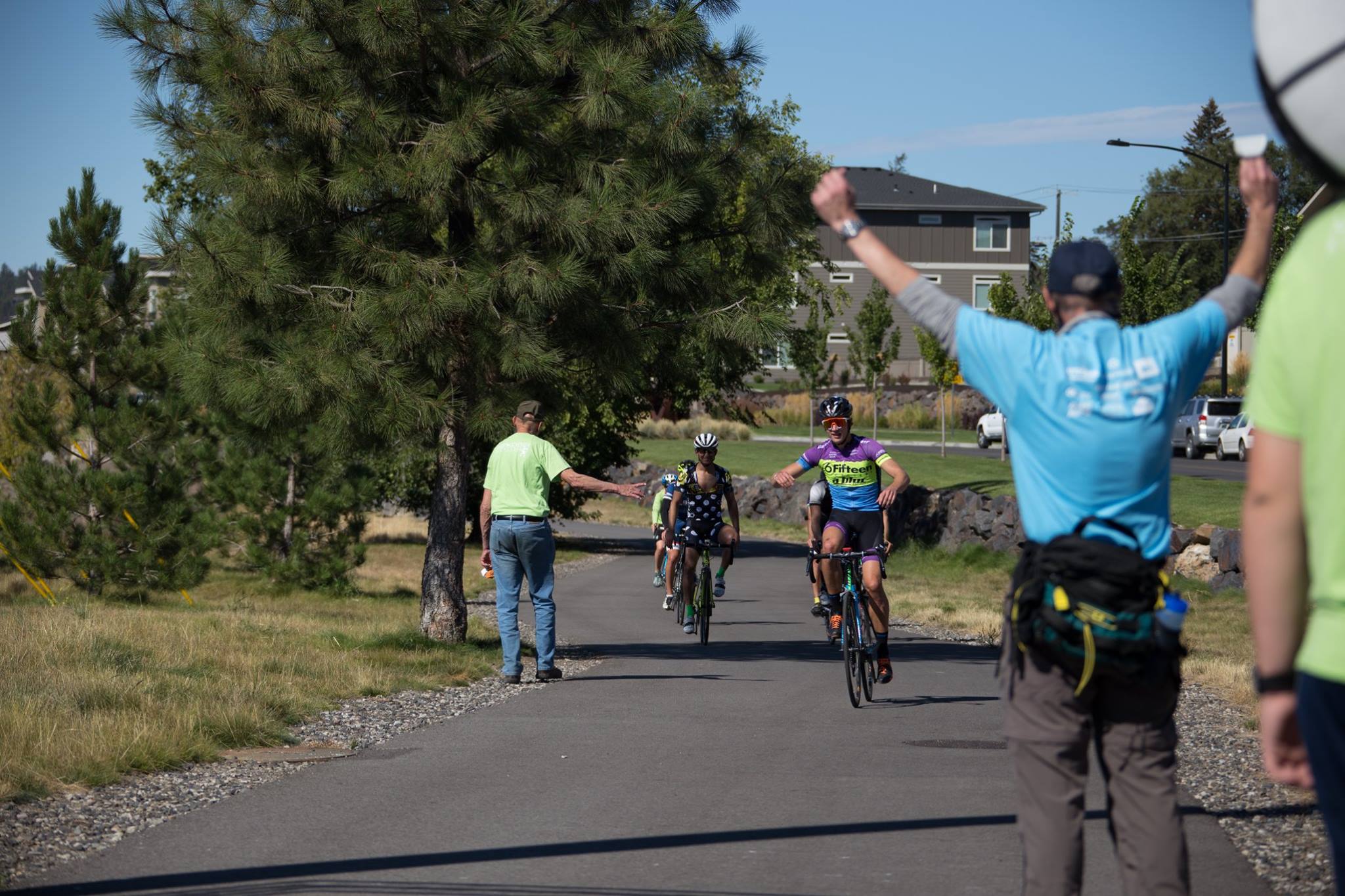 SpokeFest is excited to partner with the Friends of the Centennial Trail to create a safer trail experience for all users. We are especially grateful to Wheel Sport for fully funding the grant.
Mark Neupert, Owner of Wheel Sport said, "Wheel Sport is thrilled to assist in improving accessibility and safety for our region's fantastic trail network. We appreciate the efforts of SpokeFest and the FCT for continuing to ensure this community resource is well cared for and welcoming to all users."
Held on the second Sunday in September, SpokeFest is Spokane and the Inland Northwest's largest community bike event. Since 2010 SpokeFest has given $28,400 in grants to organizations that promote bicycle safety and education in the community. Go to www.spokefest.org for more information on prior grants.
CONTACTS:
Anna Bresnahan, SpokeFest Public Relations Chair, 509-251-8053
Loreen McFaul, Executive Director, FCT, 509-869-7347