On the way back to town after charging the new north runs at Mt. Spokane, I hit the preprogrammed number in my phone. They know my order before I even say it, and exactly 12 minutes later I have 10 delicious chicken wings in a steaming brown bag with the Wing Stop logo. I don't feel great about it, but sometimes after a day of shredding the slopes, chicken wings quench my craving. The bad feeling isn't because buffalo wings are not exactly a health food, but because I will no doubt eat them all in the car before I get home.
We have all had that day when a granola bar on the chair for lunch just won't cut it. We have also had those epic days on the slopes when you need to relive the day with your crew over a pint and some good chow. That's when it's time to hit up some of the great gastro options on the way home from our local mountains.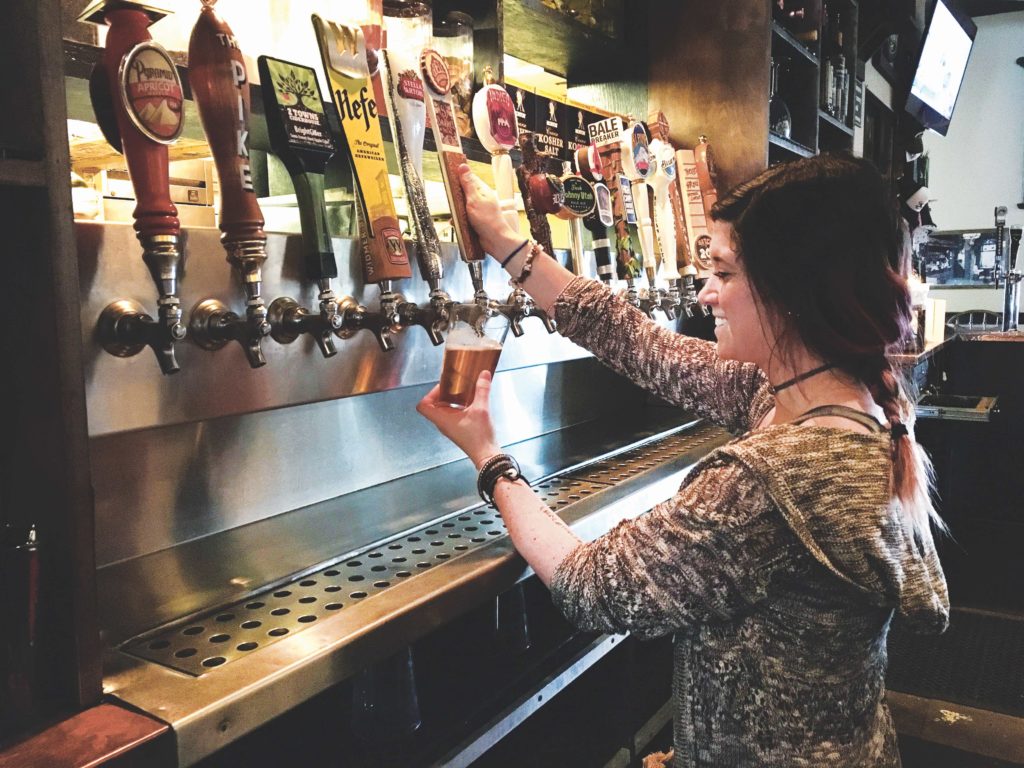 After sliding the snowy line between Montana and Idaho at Lookout Pass, there are many ever-improving dining options in Wallace to choose from. City Limits Pub in combination with North Idaho Mountain Brew is a recent go to. A taster flight, soft pretzel, and Cuban make a great combination. If you're looking for a quicker bite that can entertain all ages with great décor, try a burger at Red Light Garage.
Boot packing up Wardner Peak at Silver Mountain can build up quite an appetite. Luckily Coeur d'Alene is known for many good options, including Moon Time. The spicy curried cashews and moon burger pair well with anything from their craft beer list. If you are in a hurry and can make it little farther down the road to Post Falls, there is a delicious chicken sandwich waiting for you at Popeyes.
Sometimes after pounding the glades at 49, it is hard to remember to slow down as you enter Chewelah. But you should not forget to check out Sporty's, which has great service, an extensive menu including wings (of course), wraps, and a magic mushroom burger. If gas station food doesn't scare you, the Spoko Fuel on the way out of town has some surprisingly good hot items. If you are looking for a classic, try the Clayton Drive In.
After a day of skiing the steeps under the ghost of Snow Ghost at Schweitzer, MickDuff's Brew Pub is a classic spot in downtown Sandpoint. Or you can bring your own food or food from another restaurant into Mick Duff's Beer Hall just two blocks away. If you are looking for a quality, quick, and affordable burger to get you home, try Serv-A-Burger at the north end of town or Paul Bunyan's in Pondery. 
Spokane, of course, has a myriad of options. It is hard to beat the price point of Altilano's burritos. If you are looking for a great pint list and deals on wings or tacos, check out the nightly specials at the Viking.