Give the more popular and overcrowded trails in the central Cascades a break by exploring these other options.
Fourth of July—A steep but beautiful 5-mile trail climbs 5,000 feet to the top of Icicle Ridge. Turn left at the top and go 1/2 mile to the site of an old fire lookout.  
Chatter Creek—A 5.5-mile trail that gains 3,800 feet into a beautiful alpine basin and ridgetop. 
Blackjack Ridge—A steep 3.5-mile climb of 4,000 feet through shady forest and then an open alpine ridge with some of the best views of the Alpine Lakes Wilderness. 
Icicle Creek—A mostly flat, easy trail through beautiful lush old growth. 
Round Mountain and Nason Ridge—The Round Mountain trail climbs steeply for 1 mile to join Nason Ridge Trail. Turn left for a more gradual 3 miles to Alpine Lookout with great views of Lake Wenatchee, White River and Little Wenatchee valleys, and Glacier peak. 
Rock Mountain—A steep 4-mile and 4,000-foot climb to the site of an old fire lookout. The trail passes near beautiful Rock Lake in an alpine basin. 
Lanham Lake—An easy day hike of about 3 miles round-trip. It enters a nice stand of old growth forest to reach the lake and views of Jim Hill Mountain. 
Originally published as "Find Your Next Favorite Hike" as a sidebar to the "Loving Leavenworth" feature story in the July-August 2020 issue.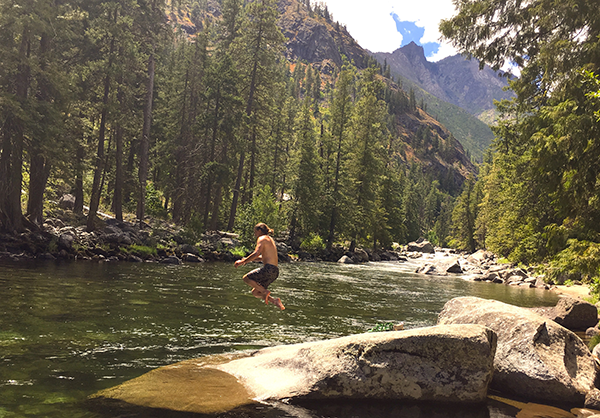 Resources for more trail information: