City Ride is grassroots collaboration of two self-proclaimed kooky snowboard buddies, involved in two different Spokane nonprofits. Friends Shane Thompson and Nick Sackman started City Ride to bring inner-city, under-resourced, and at-risk youth to the mountains to experience snowboarding and skiing in their own backyard. The City Ride mission is simple: create life-changing experiences that lead to life-changing relationships.
City Ride started in 2013 as a monthly-ride day with a small group of seven to 10 kids. Now it's transformed into a three-day, two-night camp. Last year City Ride hosted 35 youths with roughly 15 volunteers. This is no small task to pull off, and the City Ride founders mentioned they couldn't make it happen without the support of their amazing partners: Mt. Spokane, Youth for Christ, and Snowboard and Skiers for Christ.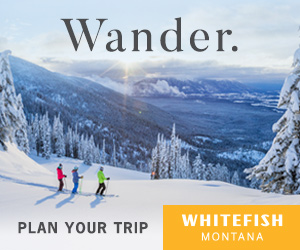 Due to the many challenges these kids face, City Ride provides everything. They gear the campers up with socks, gloves, hats, pants, jackets, boots, helmets, goggles, all the riding gear, meals, and transportation to and from the mountain. City Ride usually takes place the first full week in March.
Thompson and Sackman believe every kid should get a chance to experience life on the mountain and, just as importantly, have the chance to build a relationship with someone who honestly cares about them. Thompson says, "The deeper beauty of City Ride is the relationships that are created and deepened between the kids and the volunteers."// (T. Ghezzi)
T. Ghezzi is Pacific Northwest raised and believes we should respect the land, spend time in nature, explore, adventure, hike, and never stop the pursuit to ride powder. He wrote about little ripper Vance Lazarus in October 2018.