In the December issue of "Out There Outdoors" we ran a B.C. Ski & Winter Travel Guide that highlighted some of the best resorts and winter adventure in the province, but just beyond the provincial line in Alberta is Lake Louise, voted the best ski resort in Canada in 2018.
There is no bad season for a trip to Lake Loiuse; however, winter's smaller crowds and snow-pummeled mountains makes it the most majestic time of year for a trek to the great white north. The town's architecture is reminiscent of the French Alps, but once on the mountain it's clear: these are the rugged Rockies, and the terrain out there is wild. Lake Louise is the kind of resort where staff monitor wildlife, and part of the reason for spring closure isn't the lack of snow—it's the awakening of hungry bears.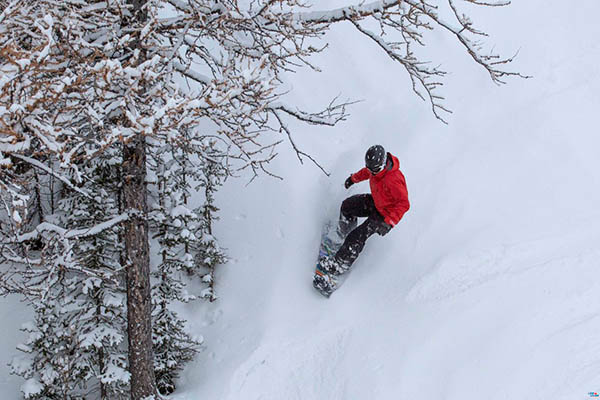 But hungry bears aren't what you'll be thinking about as you charge through powder across the resort's four mountain faces. Part of Banff National Park, the resort offers access to the upper mountain and back bowls, as well as extensive groomed trails for every ability.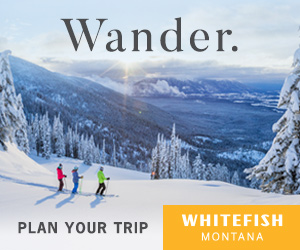 The terrain is certainly something to boast about, but another thing that sets this resort apart is its natural beauty. It finds a pleasing balance between curated amenities that ski resorts are known for and an integrity that allows visitors to experience undomesticated wilds. Even on days when the fog closes in, you can feel the expanse of the wilderness around you.
In addition to the 145 official runs, the mountain offers superb service and impressive après options. But the real selling point, of course, is the topographic variety: gentle groomers, serious steeps, long cruisers, glades, gullies, chutes, open bowls, moguls, and secluded secret powder stashes.
If you're too distracted by local resort skiing and riding to think of traveling this month, start planning now for a spring trip. Spring boasts longer days, better road conditions, and warmer sunshine to go with your post-ski beer. Late-season also comes with occasional deals on lodging and lift tickets, so check the resort's website for current specials before booking. //